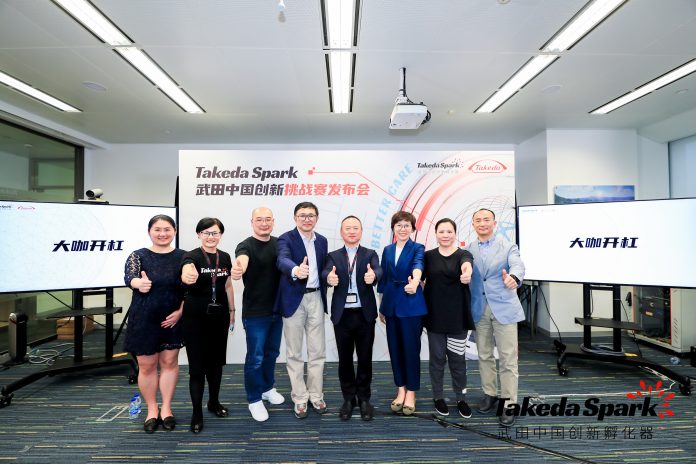 On May 26th, AYO helped our innovation partner, Takeda China, to hold the TakedaSpark launch ceremony, thereby officially releasing its 2021 innovation challenges. TakedaSpark – Takeda's 2021 China innovation challenge has kicked off! This is the first nationwide event for startups focusing on frontier digital innovation since the launch of Takeda Spark. Aiming to spark innovation in future medical approaches, this event was live broadcast to the public. A total of 1600 people participated online and offline.
Sean Shan, Chairman of Takeda China, announced three key directions at the launch, and stressed the significance of the competition in digital innovation for Chinese patients. Takeda China looks forward to cooperating with more excellent partners, gathering the strengths of each, to bring well-being to patients in China and the world based on their true needs.
External partners from renowned venture capital firms, start-ups, and academia came to witness the launch. Focusing on China's digital innovation status quo and future in the changing world of innovation. The guests engaged in debates on topics including the experience and future direction of domestic and foreign digital transformation, and innovation prospects for rare diseases in China.
Jakie Bai, Head of Business Excellence and Operation at Takeda China, released the focus areas and specific challenges of TakedaSpark this year.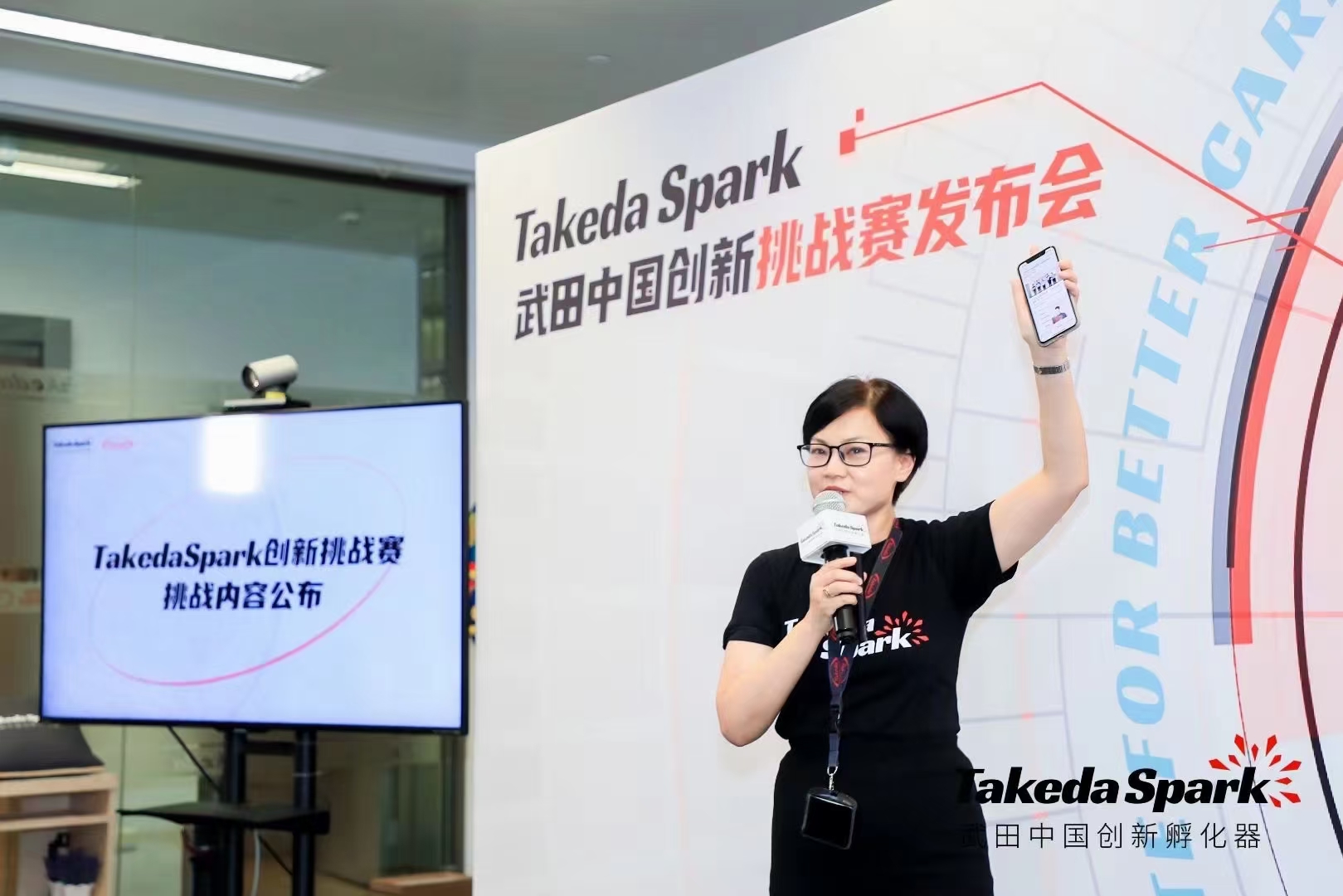 Area 1: SCALABLE DIAGNOSIS/SCREENING SOLUTIONS
Explore the latest technology or algorithms to accelerate new diagnosis solutions that can be scaled across China via partnerships.
BIO Technology
Image Recognition
Gamification
Area 2: DRUG + DIGITAL HEALTH PRODUCT
Leverage global knowledge to build digital solution which connect iOT, 5G and etc… To become digital health product leader in industry, which bring unique competency of Takeda. Embedding digital health product with medicines together to go to market.
Chronic Disease Management
Recovery
IoT Device
Area 3: DATA ANALYTICS AND INFRASTRUCTURE
Build corporate level data lake which could fit for China regulation and policy Develop big data algorithm and analytics capability for business use (e.g. RWE).
Social Listening
Interaction design
Academy enablement
Any startup who is interested to participate in the "2021 TakedaSpark Startup Challenge" can directly contact AYO to get your ticket to this innovation trip with Takeda China!
TakedaSpark Wechat Mini Program Link