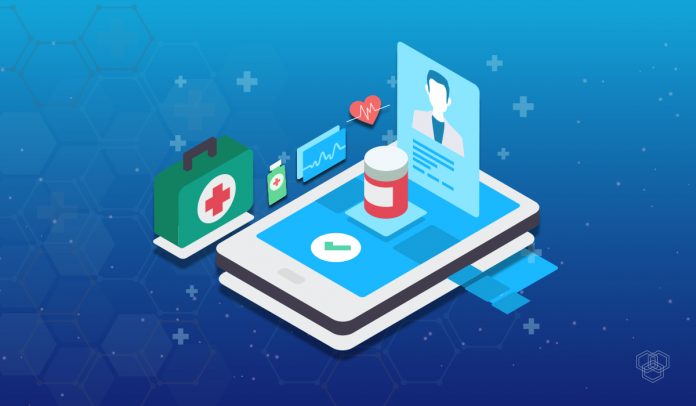 Lifestyles, mental states, and every other bit of life are closely related to chronic diseases. The fact of having unhealthy diets, lack of physical activity, and poor medication adherence can result in all kinds of chronic diseases and following complications. The key to chronic disease prevention and treatment highly depends on the patient himself. Whether a patient can adapt to a healthier lifestyle thus having a long-term impact on his health condition relies on a precise treatment guideline with customized plans and goals. However, in most of the traditional treatment plans, patients are just receiving reminders and tips from HCPs to take on a healthier lifestyle along with drugs. There is no precise, quantifiable, objective indicator to guide on how to exercise, eat and make a lifestyle change. With the rise of AI and IoT technologies, DTx has come up with solutions to supplement the traditional treatment plans for chronic disease management.
In this article, AYO invites 5 leading DTx startups in China to share their insights on chronic disease management
Amulet:
A diabetes management startup providing patients with quantifiable treatment plans
"The key to DTx is to give patients a quantifiable diagnosis and treatment plan," said Patrick Nowlin, CEO of Amulet. Amulet provides a one-stop DTx solution for diabetic patients from cognitive correction, exercise guidelines, and dietary recommendations to biomarker measurement and data feedback. Amulet guides patients on which specific disease management tasks to do and the corresponding quantities. Also, empowered by AI, Amulet's key technology is its dynamic "Task Engine" feature which provides patients with personalized tasks according to the data collected daily. Also, instead of targeting the massive diabetes market of more than 100 million people, Amulet selects only one section as its targeted user, relatively young patients with early diabetes. As the average age at diagnosis of diabetes in China has dropped to 42, the company's strategy is to target those who are more prone to adapt to digital solutions.
Recovery Plus:
A DTx startup using wearable devices and smart app to provide exercise & rehabilitation plan
As the first company in China to get the DTx certificate approved by NMPA, Recovery Plus has accumulated a considerable number of users and is also actively exploring cooperation with partners like insurance companies and pharmaceutical companies. Recovery Plus' key solution is based on the remote assessment of cardiopulmonary and musculoskeletal biomarkers through wearable devices to intervene at the early stage of chronic disease. Issued by physicians, Recovery Plus's DTx prescriptions instruct patients on exercise and nutritional plans. Through Recovery Plus's wearable device and app, HCPs can better reach patients and adjust DTx prescriptions accordingly to the changes in biomarker data on time. "We aim to free HCPs from limited time and resources", said Ren Songqing, Co-founder and COO of the company. With the help of Recovery Plus's DTx solutions, one HCP can manage up to 500 patients now, which largely improves healthcare efficiency.
Hill United Health:
A one-stop diabetes management startup providing multidisciplinary DTx solutions
Zhang Jie, CMO at Hill United Health shared with AYO 2 insights on chronic disease management. 1. Dozens or even hundreds of patients go to an HCP for consultations every day, and the time allotted to each patient may only be a few minutes. What happened to the patient after leaving the hospital is usually less known. This fact makes it difficult to provide targeted, individualized treatment advice. 2. Multidisciplinary chronic disease management is important but hard to achieve. It is barely possible to gather experts in endocrinology, nutrition, physical exercises, psychology, and other disciplines in one room for a comprehensive and collaborative consultation, not to mention real-time tracking and dynamic adjustment of patients' disease management.
Based on the above facts, Hill United Health designed its DTx solution to provide patients with a multidisciplinary comprehensive assessment, real-time tracking by the health management team, and dynamic adjustment of disease management plans in one app. In a pilot trial of 1,000 diabetes patients using Hill United Health's DTx solution, more than 70% succeed to control their blood glucose levels.
Roadin Health:
A nutrient solution DTx startup providing out – of – hospital treatment plan
"Oncology patients spend about 15% of their treatment time in the hospital, including hospitalization and chemotherapy, while they spend 85% of their time outside the hospital", shared Ma Yonghao, CMO of Roadin Health. Patients lack refined personalized management outside the hospital, including treatment of side effects and plans for managing their nutrition, exercise, sleep, etc. Roadin Health has designed a series of devices including smart watches, sleep monitors, and smart scales to continuously collect data from patients outside the hospital. The data collected is automatically recorded in its DTx app to provide patients visualization of their health condition indicators and value-based nutrient plans. Roadin Health's data-driven DTx app also has an HCP end for health care providers to manage numerous patients prioritized by their disease severities.
Thin Medical Technology:
A DTx startup using patient's objective biomarkers to device personalized treatment plan
Many traditional disease management apps collect patients' compliance data by having them record themselves. However, in most of the cases, patients are prone to record random data which leads to an inefficient disease management plan. "We obtain real biological indicator data through various digital biometric testers, and we use those real biomarkers to provide a precise and personalized disease management plan", said Zhang Jing, CEO of Thin Medical Technology. Meanwhile, Thin Medical Technology uses gamification in its DTx solution to create more interactions with patients thus improving their compliance rate. Since gaining confidence is important for people with chronic diseases, the company's DTx solution adds incentives and motivations for patients in the treatment plan to achieve better compliance. Positive and negative incentives are both set to prevent exacerbation because of negligence.
Conclusion:
The fact of chronic disease is making up a major portion of 70% of the total healthcare spending in China urges the development of increasingly advanced, tech-supported DTx solutions to complement the traditional treatments. Compared with the traditional disease management plans, tech – drive DTx solutions free HCPs from time–consuming patient monitoring and follow–up visits, thus opening up a new era of personalized care using AI-driven real-world data.