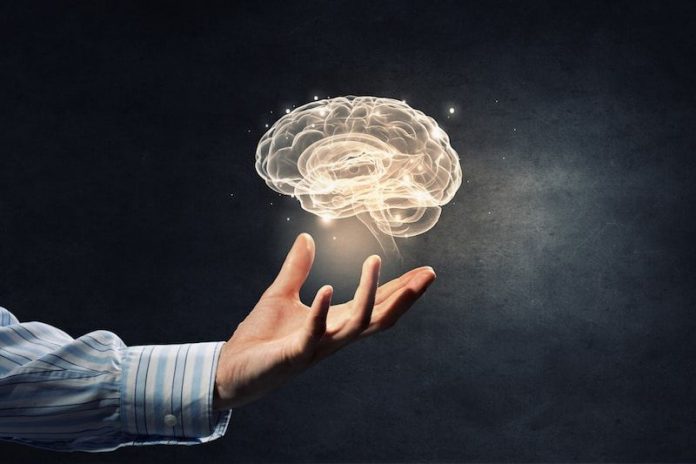 Zhongkeruiyi has recently completed a Series A financing round of tens of millions of RMB, led by Lotus Lake Capital, followed by Gold Tech VC, with Wanshi Capital as the exclusive financial advisor. This round of funding will be mainly used for product development, clinical trials, product registration and marketing.
Zhongkeruiyi is an innovative medical technology enterprise created by the Institute of Software Research of the Chinese Academy of Sciences, based on the cutting-edge achievements in neuroscience that won the National Science and Technology Progress Award, and gathering the strength of medical-industrial crossover R&D with the integration of industry, academia and research, providing intelligent technology solutions for the whole scenario of screening, diagnosis, treatment and research of neurological diseases.
Since June 2021, Zhongkeruiyi has received three rounds of financing, with pre-investors including Lenovo Capital、Zhen Fund、C&I Capital、Bluerun Ventures、Beijing Academy of Artificial Intelligence and other well-known institutions.
With the deepening of aging in China, the number of patients with neurological diseases represented by stroke, Alzheimer's disease and Parkinson's disease will continue to grow.
At present, the number of patients with Alzheimer's disease in China is about 10 million, and is expected to exceed 40 million in 2050; the number of patients with Parkinson's disease has exceeded 3 million, and is expected to reach 5 million in 2030. However, mismatched with the huge number of patients and the great danger of the disease, the early warning, diagnosis and treatment for neurological diseases are still major clinical challenges.
In other disease areas, doctors often diagnose diseases based on data indicators of human physiological functions, such as anemia by counting the number of red blood cells in the blood and the concentration of hemoglobin. However, the uniqueness of the nervous system determines the complexity and difficulty of describing neurological functions, and it is even more difficult to achieve accurate early warning, diagnosis and intervention of neurological diseases on this basis.
The traditional neurological examination method is a common method used by neurologists to diagnose and evaluate diseases, and has been widely used in clinical practice for more than 100 years. The core of this method is to diagnose neurological diseases such as Alzheimer's disease and Parkinson's disease by taking medical history, visual observation and using semi-quantitative scales, and qualitatively evaluating core neurological functions such as motor, cognitive and perceptual functions based on one's own experience. This approach relies on the empirical judgment of doctors, which has a series of problems such as high subjectivity, poor consistency, and high rate of missed diagnosis.
At the same time, the unbalanced medical resources in China and the lack of experience of primary care neurologists in diagnosis and treatment have led to a high rate of missed and misdiagnosis of neurological diseases. In addition, the onset of neurological diseases, especially degenerative diseases, is hidden and the course of the disease is long, so many patients' families are not aware of the disease and only think that they are "old and confused", thus missing the best time for diagnosis and treatment. This also leads to treatment by doctors when the patient is already in the middle and late stages of the disease.
Zhongkeruiyi has formed four major product development and transformation platforms around the core directions of quantitative multimodal evaluation of neurological functions and brain function intervention and remodeling, covering more than ten types of subdivision product pipelines for specific needs and scenarios. These solutions will serve as infrastructure for neurological departments at all levels of hospitals, assisting doctors to more objectively assess, screen, diagnose and treat patients with neurological diseases.
It is reported that Zhongkeruiyi has initiated a multi-center clinical trial, "Study on the normal range of quantitative parameters of motor and cognitive functions in Chinese population" (both the national normal population and the data model), jointly with 13 top neurology hospitals in China, including Peking Union Medical College Hospital, Nanjing Gulou Hospital, West China Hospital of Sichuan University and Xiangya Hospital of Central South University. The enrollment of the study has been completed. The establishment of normal ranges for quantitative parameters of motor and cognitive functions is the first of its kind in the field of neuroscience, which will not only promote a methodological breakthrough in clinical neurological function assessment, but will also enable the diagnosis and functional evaluation of neurological diseases in the future with standardized tools like blood tests and electrocardiograms.
It is worth noting that Zhongkeruiyi's product can also be used for screening and early warning to cover more people in addition to the diseased population. Through objective assessment, screening and diagnosis, Zhongkeruiyi will help patients to be detected and treated early, and simultaneously realize the social value of curing diseases and saving lives and the economic value with broader prospects.
Up to now, Zhongkeruiyi has laid out two major systems for brain function evaluation and disease diagnosis, and digital therapeutics for neurological diseases. Among them, the quantitative motor function evaluation system has obtained the national medical device registration certificate in early 2023, and it is the first non-wearable, non-interference medical device level software and hardware product for the human body to do objective quantitative motor function evaluation.
According to the introduction, the product uses ultra-high resolution depth vision sensors, cutting-edge motion capture technology and intelligent algorithms to evaluate gait, balance, coordination and joint mobility by quantitatively evaluating various motor function parameters, thus helping doctors accurately and objectively diagnose diseases and follow the progress of diseases, and solving the problem of inconsistent subjective evaluation standards in the process of diagnosing and treating neurological diseases.
The device has a small footprint, is simple to operate and ready to use, and the patient does not need to go through the complicated process of wearing motion sensing devices and positioning calibration. Compared with traditional gait function examination, the system can complete the examination within 5 minutes and generate the report within 1 minute, which can examine more than 10 patients per hour, significantly improving the efficiency of clinical testing.
In addition to being used in medical institutions, the quantified motor function assessment system can also be used in medical checkups, rehabilitation and elderly care institutions. In addition, the system can also quantitatively assess the human motor function before and after drug action, so as to objectively evaluate drug effects and promote the process of new drug development and marketing.
Dr. Xiangmin Fan, CEO of Zhongkeruiyi, said, "We are honored to receive the favor and support from top-tier investment institutions such as Lotus Lake Capital and Gold Tech VC, and along with the successful completion of our Series A financing, the successful approval of medical device registration, the launch of major national projects and a series of other milestones. , the company will fully leverage the advantages of scientific research, clinical, market, capital and other resources to rapidly advance the industrialization process, so that more innovations in the field of brain science can be rapidly implemented to serve more doctors and patients."