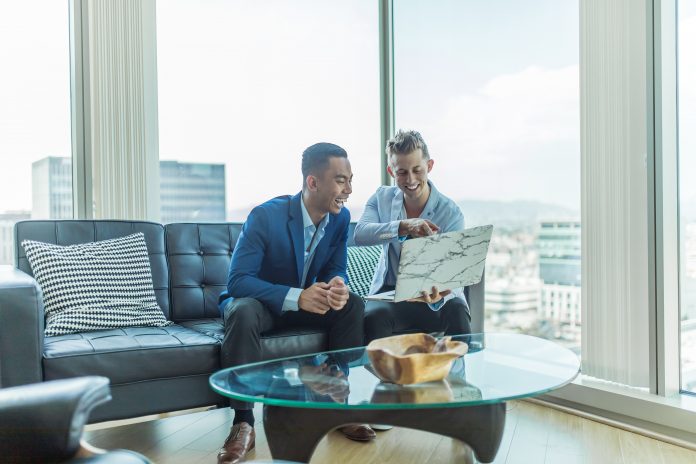 The domestic cochlear implant company NUROTRON has reached an in-depth cooperation with Zhejiang INT'L GROUP, and the medical device company of INT'L GROUP, Zhejiang Medical Device Co., Ltd. will fully represent NUROTRON products. In this cooperation, the two parties aim to jointly expand the domestic cochlear implant market and build a comprehensive sales and after-sales network covering the whole country. The two sides will each exert their technological and resource advantages, so that more severely hearing-impaired patients will regain the "new voice".
China's cochlear implant market has great potential, and NUROTRON products are more suitable for Chinese environment.
According to the data of the China Disabled Persons' Federation in 2018, there are nearly 30 million hearing-impaired people in China, accounting for 6% of the global hearing-impaired people. It is the country with the largest number of hearing-impaired people in the world, but the rate of cochlear implants in China is less than 3%.
NUROTRONCEO Li Chu mentioned in an interview that there are currently more than 9 million people with severe deafness in China. According to conservative estimates, about 6 million people are suitable for cochlear implants, but less than 40,000 people choose this operation. (The current number has been updated to around 70,000).
Chen Shifu, Director of Marketing Department of Zhejiang Medical Devices Co., Ltd. said: "The cochlear implant market is growing at a rate of 10% per year, and there will be greater growth potential in the future. First, in the newborn population of more than 10 million per year, congenital hearing of newborns. The incidence of dysfunction is 1‰~3‰, and more and more parents are more aware of the acceptance of cochlear implants, and the rate of cochlear implants will increase."
He said that another big market potential comes from the ageing market. As the aging trend increases and people's quality of life improves, elderly patients undergoing cochlear implant surgery will increase. In foreign countries, the implantation of cochlear implants accounts for more than 50% of elderly implants, while in the domestic market, elderly patients account for only about 10%.
Previously, the cochlear implant market was dominated by companies in the United States, Australia and Austria. The prices of the products were high and the ordinary families could not afford them. NUROTRON's self-developed products broke the monopoly and became the first local company to obtain the registration certificate for all types of cochlear implants of all ages. It also succeeded in reducing the price of imported products. NUROTRON reduced the price of products to three points of imported products. of two. By 2018, NUROTRON has accounted for approximately 17% of the domestic market share.
In product development, NUROTRON has continued to invest hundreds of millions of dollars. At present, the NUROTRONEnduro cochlear implant system is a new generation of cochlear implants of NUROTRON, which improves speech recognition and Chinese language recognition in noisy environments. The second-generation implanted chip developed by NUROTRON has improved the detection sensitivity of auditory nerve response by 10 times, and has intelligent implant environmental safety feedback function, which is in a leading position among similar products in the world.
On the speech processor, Gaoge has the world's first C-tone coding strategy, which is mainly aimed at the sound processing technology developed by Chinese and other tonal languages. It can transmit more rich tone information without affecting the speech coding. The tone is heard more clearly.
Clinical studies have shown that NUROTRON cochlear implant users have a 5% significant improvement in tone recognition rate when using the easy-to-understand strategy, and the open speech recognition rate will increase by 4%. -6%.
Chen Shifu said: "NUROTRON's products are relatively mature and perfect, and it is the leading enterprise of domestic cochlear implants, and its products are highly competitive. This is the basis and reason for our cooperation with NUROTRON."
Transform business models and establish a sound sales network
In the early stage of the company's development, in order to allow more domestic patients to bear the cochlear implant products, NUROTRON has given away many products through cooperation with non-profit organizations. In the business model, NUROTRON also mainly chooses the direct sales model.
With the development of the company entering a new stage, NUROTRON and Zhejiang Medical Devices Co., Ltd. will cooperate with each other to establish a sound sales network with the existing resource advantages and professional capabilities to better cope with market changes and strengthen enterprise competition. force.
Zhejiang Medical Devices Co., Ltd. is a member company of Zhejiang INT'L GROUP Co., Ltd. (stock code 000411) with a registered capital of RMB 10,000. It is one of the largest medical device wholesale and retail enterprises in Zhejiang Province. The company is responsible for the medical equipment reserve tasks of the Zhejiang government disaster, epidemic situation and first aid.
The company's internal system process is rigorous and complete, with a professional, young sales management team and scientific system management mechanism. The company operates a number of imported and domestic medical equipment. In terms of logistics, relying on Zhejiang Yingte Logistics Co., Ltd., a subsidiary of the group company, it integrates warehousing, acceptance, storage and distribution into a modern logistics system to provide quality services to customers.
Chen Shifu said: "Our aim is to serve the cause of human health and become the most reliable medical device company for users. In order to increase market share in the early stage and let more people use high-performance cochlear implants, we will provide More preferential space for regional partners. We also have accumulated rich industry resources and professional capabilities in the development process to provide professional and competitive services."
Next, Zhejiang Medical Devices Co., Ltd. will deepen cooperation with NUROTRON. At the same time, we welcome the participation of excellent business partners from all over the world and work together to make more severe hearing-impaired families able to afford cochlear implants.