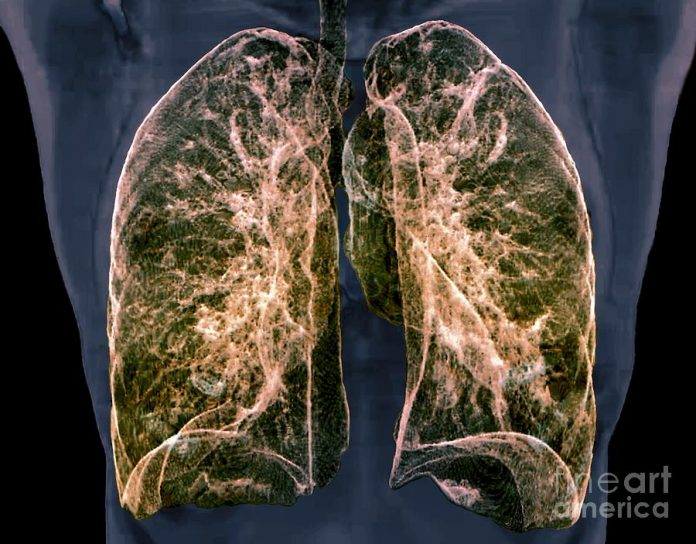 YofoMedical announced the completion of a Pre-A round of financing of RMB 50 million. This round of financing was led by Huaying Investment, followed by Huami Technology and Anhui Guoyuan Fund. The funds raised will be used for NMPA medical device registration certificate application, equipment production and sales.
Founded in 2017, YofoMedical is a cutting-edge medical device enterprise dedicated to the development of a new generation of CT imaging technology. Its core technology is that it can optimize the data acquisition mode through flexible and changeable imaging algorithm design, improve product performance while reducing production Cost, comprehensively improve product cost performance. YofoMedical adopts open system technology and its core imaging algorithm design can be applied to different clinical CT applications. It has applied for 35 domestic patents and 2 international patents.
Regarding this round of financing, Artery Network interviewed Dr. Zhu Lei, founder and CEO of YofoMedical, and analyzed the reasons why YofoMedical is favored by capital from multiple perspectives.
Master the core technology and develop a large-field dental CBCT system
Oral CBCT equipment is an X-ray imaging system specially designed for oral and maxillofacial characteristics. Doctors use CBCT to discover and cure oral diseases and complete operations that were impossible before. It can be said that oral CBCT equipment is a revolutionary tool in dentistry.
CBCT is the abbreviation of Cone beam CT, that is, cone beam CT. Because of its open design, it is also called open CT. On the basis of traditional spiral CT, cone beam CT (CBCT) has been upgraded in scanning and data acquisition methods. The principle is that the X-ray generator uses a low radiation dose (usually the tube current is about 10 mA) to make circular digital projections around the projecting body, and after obtaining hundreds of two-dimensional projection images, perform it in the computer Reconstruction to obtain a three-dimensional image. Through the improvement of data collection methods, CBCT not only improves the scanning resolution of medical images, but also reduces the radiation dose to a new level.
"Traditional CT is mainly used for accurate CT imaging of the whole body, while the advantage of CBCT is imaging of a single lesion." Dr. Zhu Lei said that the dental market is one of the pioneers of CBCT development. Although CBCT technology has been developed in China for many years, it still has a big gap with the international frontier level. It is embodied in that the imaging algorithm is too old and the image error is too large; the traditional data acquisition structure is used, and the large field of view system is low cost-effective; the low-dose imaging calculation time is too long, only staying at the level of theoretical verification, and there are few practical applications.
YofoMedical's large-field dental CBCT system
In response to this, YofoMedical has developed a new generation of large-field dental CBCT system. In terms of technical advantages, YofoMedical has the world's unique parallel scanning technology and low-redundancy reconstruction technology, which can reduce the radiation dose by up to 75%, breaking through the cost barrier of the existing CBCT imaging technology, and the imaging resolution reaches the industry's top 28lp/cm ( The national standard is 10lp/cm), and the reconstruction time of one case of CBCT with a wide field of view has been reduced from more than 60 seconds of current mainstream products to 2.6 seconds. Low-cost, high-precision, micro-dosage, and fast reconstruction, YofoMedical's technology accumulation directly hits the pain points of the dental CT market.
Flexible imaging algorithm design, which can be extended to multiple CBCT fields
According to the "White Paper on Dental Medicine in 2020″ issued by the Eggshell Research Institute, China's total population has increased from 1.34 billion in 2010 to 1.39 billion in 2017. With the growth of the population base, the number of people in need of dental medicine has also increased. To 694 million people.
On the whole, about 50% of Chinese residents suffer from various oral diseases, and the demand has remained high for a long time. However, according to the severity of the disease, most oral patients have not attracted enough attention, and there are still a large number of residents. Perhaps due to various reasons, oral disease diagnosis and treatment were not performed, and the oral medical consumer market still has a lot of room for growth.
Both the new market and product iteration space will become YofoMedical's market opportunities. This benefits from YofoMedical's flexible and changeable core imaging algorithm design technology, which can customize different imaging algorithms according to different CBCT types. This means that YofoMedical can adapt to different device requirements according to the algorithm system, thereby extending to multiple CBCT fields, including breast-specific CBCT, radiotherapy-assisted CBCT, and mobile CBCT.
As an investor in this round, Mr. Zhou Zhenghua, vice president of Huaying Investment, is confident in the future of YofoMedical. He told Artery.com: "This investment in YofoMedical is because the team of Dr. Zhu Lei is very hard-core. They are in CBCT. The key technology of research and development has very strong ability and accumulation, the team structure is also very complete, and the execution is strong; second, from the market level, CBCT conforms to the trend of the development of CT toward miniaturization and specialization, and has very good prospect."