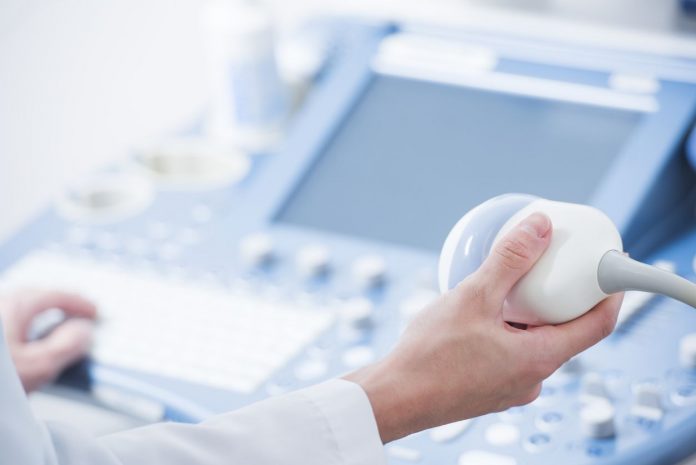 Recently, Nat Commun published an article on a new therapy for cancer treatment – acoustic dynamics therapy, which made a wave in the academic world. In China, there is also a company founded in 2007, Yisi Bio, which also focuses on the technology of sonodynamic therapy for malignant tumors and has been working quietly for more than ten years.
Sonodynamic therapy: a non-toxic, non-invasive, low side-effect, systematic natural treatment for tumors.
Sonodynamic Therapy (SDT) is a new type of tumor treatment method developed in the past 20 years. Its principle is to use the non-invasive nature of ultrasound, super tissue penetration ability and the dual anti-cancer effect of stimulating acoustic sensitizer to produce single linear oxygen and destroying mitochondrial structure to induce cell necrosis and apoptosis, so as to achieve the treatment purpose of accurate and killing tumor without damaging normal cells.
The first whole-body ultrasound therapy device for systematic cancer treatment.
Yisi Bio's sonodynamic SDT technology for the treatment of malignant tumors consists of three patented technologies: sonodynamic therapy, sonodynamic therapeutic acoustic pool, and tissue-directed sonosensitive drugs, and has named the treatment method of this technology SoSDT.
Based on more than ten years of technical research and clinical observation, Yisi Bio's innovative self-researched sonodynamic therapy device obtained the world's first Class II medical device certificate for whole-body ultrasound therapy system approved by Guangdong Province and Hunan Provincial Drug Administration.
On October 20, 2021, Yisi Bio published a research paper entitled "An ultrasound-driven immune-boosting molecular machine for systemic tumor suppression" in Science Advances in collaboration with the research team. suppression" in Science Advances. The paper is the first in the world to describe the ability of DYSP-C34, a sonodynamic therapy molecular machine, to specifically enrich at tumor sites and trigger cytotoxicity and intrinsic immune boosting by low-frequency ultrasound.
The sonodynamic therapy molecular machine DYSP-C34 uses low-intensity ultrasound to irradiate the tumor site enriched with sonosensitizer, which activates the sonosensitizer and generates reactive oxygen species (ROS), altering the tumor microenvironment and causing tumor necrosis and apoptosis without damaging normal cells.
The project has been researched for many years and has obtained invention patents in China, the United States and other countries and regions, and has been supported by provincial major scientific research projects and industry-university research project funds, and has received scientific research progress awards.
In addition, low-frequency ultrasound, as a green natural therapy, has unique advantages of whole-body simultaneous treatment for immune enhancement, soft tissue injury and pain relief.
Yisi Bio's whole-body ultrasound therapy equipment can not only treat tumors, but also expand to more medical scenarios and indications based on the characteristics of ultrasound and the whole-body nature. At present, Yisi Bio has entered into cooperation with some hospitals in China and abroad, and is gradually carrying out pre-clinical filings.
In terms of market development, in order to enable SoSDT cancer treatment technology to serve cancer patients earlier and faster, Yisi Bio will give priority to countries and regions in East Asia, North America and Europe where there is regulatory support and a wider and deeper awareness of the concept of naturopathic translational medicine.
It is reported that several medical institutions in Germany, Switzerland and Australia have already reached preliminary cooperation intention with Yisi Bio. In order to further open up the European market, Yisi Bio's subsidiary brought a new ultrasound device, which is an important part of acoustic power therapy, to Arab Health 2023, the second largest medical device exhibition in the world, which was held in Dubai. With the high attention of Dubai exhibition, the company decided to participate in MEDICA Germany, the world's largest medical exhibition, which is known as the "medical industry wind vane", in November 2023.