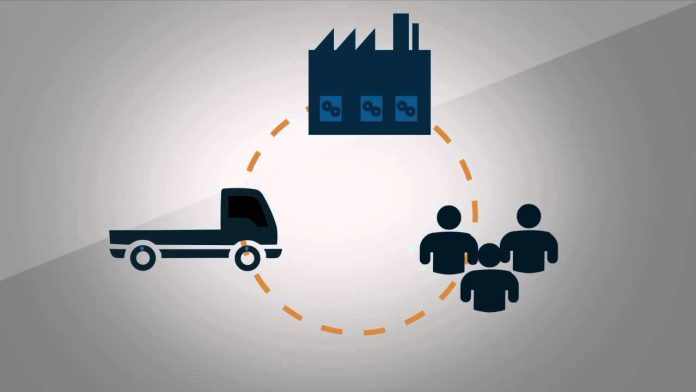 Recently, YIBEI announced the completion of tens of millions of yuan in Series A financing. This round of financing was led by Haibang Investment, followed by Medical Federation and Purdue.
YIBEI was established in 2019. Most of its core team members come from well-known medical and Internet medical companies, and are committed to providing intelligent, digital procurement and supply chain operation solutions for medical upstream and downstream companies. The company has always adhered to the core concept of "using digital technology, providing competitive products and services, and continuing to create maximum value for customers", and has been applied in more than 100 medical institutions and thousands of medical enterprises.
Li Zongli, founder and CEO of YIBEI, said: In recent years, with the continuous deepening of medical reform, the two-invoice system and zero-markup policies have been implemented continuously. It accelerates the demand for digitalization and refined management of the supply chain of medicines, consumables, and logistics materials in medical institutions. At present, the data-driven medical intelligent procurement SAAS and supply chain operation service system are still in the early stage of development. After this round of financing, the company will Further increase investment in research and development of smart and big data applications to enhance customer product experience, build an intelligent medical procurement platform and operation service system for upstream and downstream medical interconnection, and accelerate market layout.
Empower medical institutions
The Vwork intelligent supply chain management system independently developed by the company covers the digital management needs of the supply chain of medical institutions such as consumables, equipment, medicines, and logistics materials. The system adopts modular and component design and development, and can be independently configured according to the different needs of the hospital at each development stage ; The unique AI intelligent procurement function helps medical institutions achieve multi-dimensional value comparison, reduce procurement costs, and improve hospital operating efficiency.
Combined with the Vwork system and supporting intelligent hardware, the supply chain operation services provided by the company to medical institutions help medical institutions realize the intelligentization of medical materials, equipment and equipment, refined operation service management, and greatly reduce the supply chain management costs of medical institutions.
Empowering medical companies
The YiEDP (Enterprise Digital Platform) medical enterprise digital cloud platform created by YIBEI, based on big data of medical devices, integrates cloud services in 6 core areas of marketing, intelligent procurement, supply chain, customer management (CRM), medical cloud documents, and finance. It has the six characteristics of digitalization, intelligence, medical specialization, safety and credibility, platformization, and ecologicalization. It not only empowers the business capabilities of medical enterprises, but also is a one-stop cloud platform that integrates tools, data and resources to realize information at all levels Interconnection helps medical companies to achieve accurate and efficient digital management.
With the development of the digital medical supply chain, YIBEI's services will continue to extend vertically and horizontally. In the vertical field, it is not only necessary to expand the breadth and depth of medical institutions; to cover the entire category of medical supply chain management systems, to continuously optimize the characteristics and intelligent functions at the supply chain level, and to create a more in-depth and professional digital medical supply chain. Provide high-quality and continuous services for medical institutions and enterprises. In the horizontal field, the supply chain operation system aims to create a medical ecological platform that connects the demand side and the supplier, forms a closed loop of upstream and downstream data, further optimizes the product structure, improves the platform service quality, and deeply taps the value of the digital medical supply chain operation system .