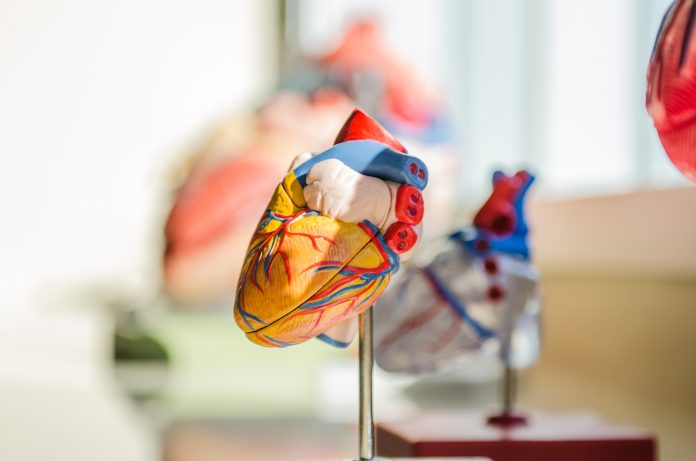 Recently, medical technology service company Yawlih announced the completion of tens of millions of A rounds of financing, the investors did not disclose. In September this year, Yanli announced the upgrade of its brand strategy and changed its name to Yawlih. It will accelerate the expansion of the medical data storage layer and application layer based on the development of more mature existing businesses. The financing will focus on the foundation. Innovative research and development of medical intelligence technology.
In recent years, big data has risen in all walks of life. The value application from data aggregation to data fission has become more and more obvious, but in the medical industry with massive data, most of the information resources are still "sleeping" in the database. On the one hand, due to the current data collection, storage, collection and management, the data utilization rate is not high; on the other hand, the data standards between departments and organizations are not uniform, and the data supply and demand are not effectively matched. The formation of an unbreakable "information island" and the current state of "sleeping" of medical data directly lead to different levels of work in clinical diagnosis, research projects, hospital management and so on.
>>>>
Intelligent service innovation is based on the core appeal of medical work itself
Incomplete statistics, 80% of medical data are not being used effectively, which directly leads to doctors having to use a lot of labor and time to organize data in daily work and scientific management. According to the report "Investigation: Doctors' Severe Fatigue in Workload" issued by Lilac Garden, doctors have 55% of the time spent on consultation, and more than 40% of the time is occupied by a large number of non-clinical matters, such as administrative management. Further study, forum meetings, etc. In fact, data as the core of theory is the most scattered, missing and much-needed part of many complicated work.
In 2015, Yawlih was founded, starting with medical data, addressing data integration issues in medical work and the current state of the industry due to data integration.
Yawlih pioneered the medical dictionary database, which cross-matches the medical knowledge map, medical knowledge map and clinical path, and seamlessly interfaces with foreign data standards, medical gold standards, and doctors' clinical experience. Based on the actual work of doctors, data granularity is allocated. A complete, standardized, and structured data integration of each path in clinical work is performed by a system that allows all data collection operations to be completed in one operation.
McKinsey's medical research report shows that doctors only have one day off a week, and this situation has not improved in the past two years. So how to use smart technology to improve the daily work efficiency of doctors, reduce duplication and triviality is the key to liberating medical productivity. According to user test feedback, Yawlih's system usage can increase productivity by 90% and save data collection time for a large number of medical staff.
>>>>
Original medical intelligent processing technology – Willow breaks through the data barrier of single disease industry
Technology is an aid to services. The core of medical technology is how to make technology understand the professional language of medicine and medicine, and then embed it into clinical services.
Yawlih uses leading technologies such as big data, artificial intelligence, machine learning, comprehensive medical knowledge maps, medical knowledge maps and clinical pathways to independently develop domestic leading medical intelligent processing technology – Willow, the first text information intelligent processing, clinical data Intelligent analysis, industrial ecological intelligent management and other intelligent services that meet domestic and international medical standards and meet the clinical needs of single diseases.
In terms of data integration, Yawlih further refined the artificial intelligence technology based on the clinical path, from diagnosis and treatment, surgery, follow-up to post-operative management, respectively designing and developing different intelligent operating systems, including angiographic intervention reporting system, clinical diagnosis and follow-up records. The system, postoperative patient management system and medical data analysis service system cover the whole period of medical data from admission to discharge and out-of-hospital rehabilitation, and all systems are interconnected in the background, which greatly guarantees the storage, retrieval and use. Data integrity.
In terms of data storage, Yawlih has spent two years researching a standardized data storage platform for building single-patient single-chambers, following international standard database architecture models, following international data standards such as ICD, SNOMED, ​​UMLS, LOINC, NCDR, ACC/AHA, ESC, etc., design medical dictionary according to clinical path, create millions of standardized structural data variables, achieve full coverage of clinical path data, and standard data series, so that hospital data can be seamless with medical data standards at home and abroad. Docking is the only structured data platform in China that covers the full coverage of clinical medical data in cardiology and obstetrics.
In terms of medical data terminal services, Yawlih CEO Xu Yujie believes that the ultimate goal of medical big data is to optimize the medical industry service structure in a single disease ecological environment through data analysis and application, through the independence of single disease data. The design of storage, analysis and application ensures the professionalism of the data and can open up the upstream and downstream of the single disease supply information service industry. From the current point of view, medical data is playing a greater role in operating room quality control, disease risk model, departmental medical fine management analysis, clinical decision-making and drug consumable clinical trials.
>>>>
Cross-border genes deepen the all-round integration of intelligent technology and professional medical care
In Xu Weijie's view, artificial intelligence and big data are all highly specialized disciplines. There are independent languages ​​and medicines. In addition to professionalism and independent language, there is also a broader ecological environment. In terms of scientific research, management, clinical, quality control, etc., this requires that technology can not only serve medicine and medical treatment, but also understand their true demands. It requires a lot of theoretical and practical experience, but in fact, the two languages Fusion itself is extremely challenging. As a result, cross-disciplinary standards have become Yawlih's initial recruitment of talent.
According to reports, Yawlih team comes from a variety of comprehensive fields such as clinical medicine, communication, computer, finance, etc. It has many years of practical experience in the field of artificial intelligence and big data, and has accumulated stably in the vertical and cross-industry resources. After four years of development, Yawlih has formed a certain business closed loop in data source acquisition, data platform construction, application scenarios, product polishing, and customer acquisition. At present, Yawlih's medical data terminal services have been effectively applied in departments such as cardiology and obstetrics and gynaecology.
With the country's exploration and cultivation of the new model of "Internet + health care" and the continuous advancement of the construction of the health care big data platform, medical big data as an important part of Internet medical care will be in clinical medicine, medical research and personal health management. And other aspects play an important role. Among them, breaking through the bottleneck of doctors' practice and helping doctors to reduce burdens is the key link to promote the development of China's medical industry.
"The doctors are freed from the daily trivial and complicated clinical work, transforming the technology of big data and artificial intelligence into services, embedding into daily clinical work, realizing the value of data and improving medical efficiency. This is Yawlih's Goal," Xu said.
In the future, Yawlih will continue to focus on liberating medical data, revitalizing the use value of huge medical data, and fundamentally solving the industrial pain points of the complicated work of medical personnel and the low effect of isolated island data.