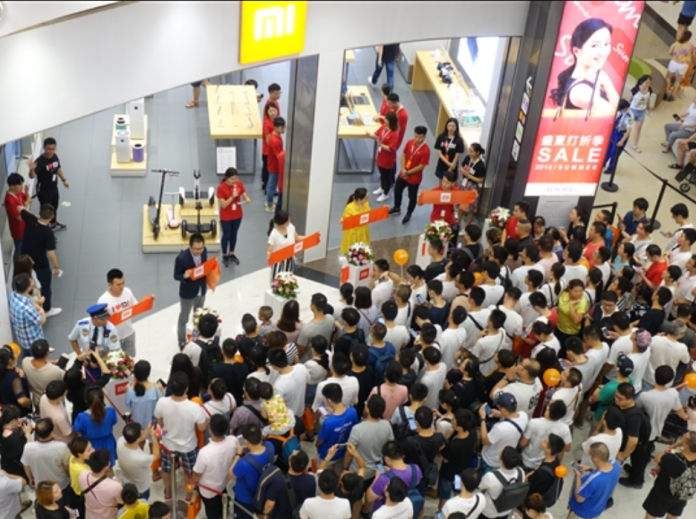 "With all the power of our people, we shall be invincible; with all the wisdom, we shall fear no sage." are the words of Sun Quan, known as the Great Emperor of Wu. The quotation illustrates the philosophy that with the strength and wisdom of the masses, we can be invincible. Sun Quan was the founder of the state of Eastern Wu during the Three Kingdoms period. He had a strategy of recruiting talented people from various places. By valuing the strengths of his subordinates and managing them in a wise manner, he was able to gather people's wisdom and to use that wisdom to achieve great things. The quotation reveals that since ancient time, Chinese people have always attached great importance to the power and wisdom of the crowd. Those who have great achievements under their belts are the ones that can efficiently leverage resources around them.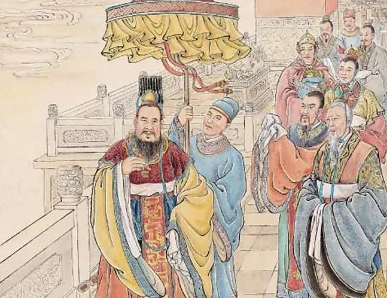 The wise words of Sun Quan are thought-provoking and inspire us to think more. When thinking about resources, the first thing that comes to our mind are the internal resources such as materials and employees. Secondly, it can be external partners, stakeholders, etc. Companies can arrange a brainstorming session or world café to encourage people to share ideas. However, in today's fierce business environment, what would be an innovative way to better leverage resources? We see that in the digital ecosystem, user sovereignty is becoming more and more prominent. Users and consumers are no longer passively accepting information—instead, they are actively acquiring information and recreating it. What they want is not a product only, but a sense of being valued and listened to. Thus, apart from gathering ideas from these people, companies should treat consumers as valuable resources.
Let's take Xiaomi, a designer and manufacturer of consumer electronics and related software, home appliances, and household items, as an example. Xiaomi has created its own smartphone operating system, the MIUI, which is an open-access community. It can be surprising that Xiaomi, a smartphone manufacturer, did not start its journey as a smartphone manufacturer. Rather, it entered the business with its MIUI. Xiaomi has embraced a working process that allows everyone to freely state what they would like the next version of their mobile phones to be like. In addition, everybody can post reviews, comments, and suggestions about regular software updates. All the gathered ideas and information will be taken seriously by Xiaomi for further improvements of the operating system and will be made available in the following week's roll-out. Every Friday, known as Orange Friday, Xiaomi ships a new version of MIUI. By opening this community to everyone, Xiaomi manages to leverage inspiring ideas from consumers as well as learn from them in order to create better products.
As a result, through the open community, MIUI's subscriber base grew from 100 to 500,000 within a year of launch. Taking the release of MIUI 12 as an example, more than 1,000 users posted suggestions for horizontal screen optimization. After the proposal was formed, it attracted 145,000 people to participate in the vote. By listening to users, Xiaomi has been able to optimize the product and has received a lot of praise from users. As of 2021, the number of monthly active users on MIUI has reached around 500 million. It is worth mentioning that going from 400 million to 500 million users only took about 10 months. According to the Quest mobile 2021 report, in China, among current Xiaomi smartphone users, 63,2% declared intention to remain loyal to the brand—this percentage is even higher than Apple's, which is 47.3%.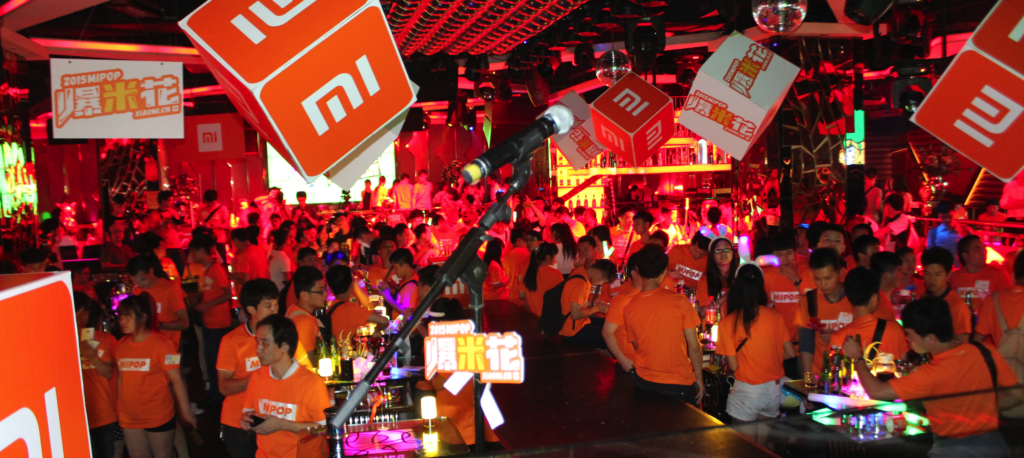 As seen from the examples above, companies could significantly benefit from the wisdom of the masses. Firstly, companies can trim out intermediaries by communicating directly to consumers. Secondly, companies can become more competitive by differentiating themselves from others. Thirdly, companies can create a deeper bond with their users by listening to them and providing better products.
Trim out intermediaries
By engaging with consumers directly, companies can trim out intermediaries—the many tiers of national, regional, and local wholesalers and retailers, each of which charges a markup. By selling directly to consumers, companies can offer an affordable price while achieving massive volumes with a low margin. Compared to other companies in the same industry, Xiaomi's 5% net profit margin for its hardware business is the thinnest margin in the industry, which is far lower than the average of around 10% in China.
Differentiate from competitors
By coalescing with consumers, companies can erect barriers to entry more efficiently. This also enables companies to differentiate themselves from competitors by encouraging consumer-centric innovation. In a market where hardware configurations are generally similar among different manufacturers, it is the software that helps retain the consumers. By gathering abundant and innovative ideas and feedback from users, companies will be able to make a much better product than their competitors, which will allow them to attract more customers. According to the statistics, Xiaomi's market share of shipments has a significant increase from 2017 to 2021.
Enhance consumers' loyalty
By engaging consumers into the creation of a product, companies are sending out the message and letting consumers feel that they are an integral part of the development process, which creates loyalty among users and encourages them to follow the brand. In addition, companies can use other reward mechanisms such as points for participation, lotteries, and exclusive benefits to further stimulate users' passion for future participation. Recently, after the release of the new functions of MIUI 13, MIUI 13 Pad, MIUI Home and MIUI TV Enterprise Edition on the news conference, Xiaomi launched a lucky draw on Weibo and successfully attracted around 6.000 users to vote for their favorite function.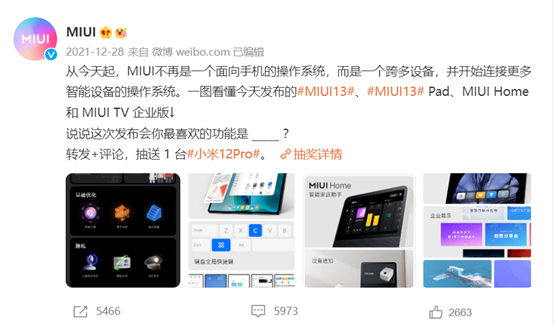 In conclusion, what Xiaomi did illustrates the point that the masses' wisdom can be served as the source of inspiration for company's product development. By gathering consumers' ideas, companies will be able to provide better products and give back to their consumers. At the same time, the idea of the wisdom of the masses is also in line with today's concept of user participation and user experience, forming a virtuous circle. Therefore, it is essential for companies to think about innovative ways to better make use of the resources around us.
Source: Three Kingdoms, Harvard Business Review, Xiaomi, QuestMobile Research Institute, Mint