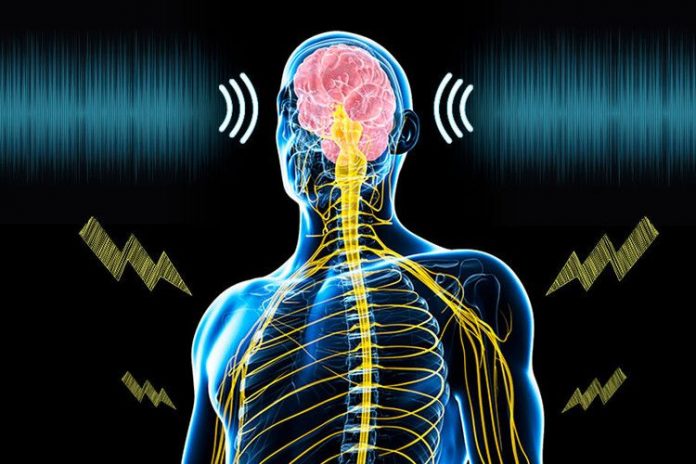 As Haruki Murakami said in "1Q84", "Pain is something that in many cases will be alleviated and offset by other pain sensations." It's like the brain can only transmit one stronger signal, and regardless of the pain, the original pain is mitigated and counteracted by the presence of another, stronger signal beyond it.
In the eyes of the researchers, finding ways to relieve pain became a way to develop "a hundred ways to trick the brain. Analgesics work by blocking the C-fiber pathway, disrupting the way humans perceive pain, and are by far the most dominant and important form of "deception". However, papers have shown that more than 50% of patients deny that prescription analgesics provide the desired pain relief and are likely to pose a risk of drug abuse and addiction.
As a result, most research has looked to non-pharmacological therapies as the front and center of technology for chronic pain management. These include physical therapy, massage, acupuncture, functional rehabilitation training, psychotherapy, rehabilitative training, positive thinking exercises, and mind-body practices. With the development of XR (VR, AR and MR) technologies, this emerging "deceptive approach" is evolving in the medical field, especially in chronic pain management.
In November 2021, AppliedVR's RelieVRx (formerly known as EaseVRx) digital therapeutics was approved by the FDA's De Novo for sale as a prescription drug, making it the first and only FDA-authorized VR therapy for chronic pain to aid in the treatment of chronic low back pain (CLBP).
Are VR applications for chronic pain management reliable or not? Is it real and effective for patients? What are its advantages over other non-pharmacological approaches?
VR can directly modulate the human brain's response to pain
The International Academy of Pain (IASP) defines chronic pain as pain that lasts more than three months. When pain persists for a period of time, the effects on the body go beyond the ongoing effects of the primary condition and continue to have an impact on the patient's physical level, psychological level and social level. In other words, the management of the complex syndrome of chronic pain requires that the psychological and social dimensions of the patient's pain be considered superimposed while treating its primary lesion.
In 1935, science fiction writer Stanley Wenbaum conceived of a VR glasses in "Pygmalion's Glasses". Years later, the implementation of this technology has been used not only in popularly known scenarios such as games and entertainment, but also gradually ventured into various fields such as healthcare, education, and manufacturing. Relying on the principle that human attention spans are limited, the initial combination of VR and pain control in the 1990s attempted to slow down the brain's response to incoming pain signals by diverting attention.
The first experiments, in which the Hoffman team at the University of Washington used VR to distract burn patients from pain, showed that VR could be used as a non-pharmacological pain relief technique for adult burn patients and other patients with underlying conditions. The team then applied VR to the treatment of dental pain, again with positive results.
In 2004, the Hoffman team further investigated the mechanism of action of VR analgesia and the specific compartmentalization of the technique's action on the nervous system. It was found that VR interfered to a large extent with the activity of five brain regions associated with pain, including the anterior cingulate cortex, bilateral primary somatosensory cortex, secondary somatosensory cortex, insula, and thalamus, further suggesting that VR can directly modulate the human brain's response to pain.
In the field of pain management, VR has been pioneered in the treatment of patients with phantom limb pain, and its therapeutic effects have been proven effective in several studies. Amputation is associated with a number of adverse effects, including residual pain after limb amputation, where the patient feels that the amputated limb is still present and has long-lasting chronic pain in the area, which is referred to as phantom limb pain (PLP). Studies have shown that approximately 76% of upper limb amputees have phantom limb sensation and 49% of amputees have PLP or residual limb pain. No specific clinical treatment exists for this condition.
VR has since been used in several areas of pain management, including complex regional pain syndromes, fibromyalgia, and many types of chronic pain. In research, the use of VR is also known as "distraction therapy" or "immersion therapy," and has been studied as a complementary modality to "mirror therapy.
In 2016, biology teacher Robert Jester was cleaning a chimney when a ladder slipped and he fell hard to the hard ground. "The back pain was so intense that there was only a white light in front of my eyes and I couldn't see the rescuers who came to my rescue." He said.
A broken spinal cord meant he couldn't walk freely, and he always felt like his leg was submerged in boiling water while being stabbed up and down with a knife. He couldn't stand it and had to clench his molars – to the point of fracture. Suffering from pain, he made more than a dozen suicide plans in the year after the accident and had to rely on opioids to ease the pain and live as a walking corpse. The long-term use of opioids made Jester less happy and progressively depressed, "often thinking, what's the point of living?"
It wasn't until 2017 that a student's father told Jester that a company called AppliedVR had developed a therapy to relieve pain – although that year AppliedVR was still focused on relieving acute pain and anxiety and had not ventured into chronic pain management. But Jester, who was in pain, still had a glimmer of hope and desperately needed this type of assistive device. Good thing Josh Sackman, one of AppliedVR's founders, saw his pain and quickly sent the device to him.
"I used VR to see a cow on a farm that tried to lick me by knocking over the pasta in front of me, and I struggled to shoo it away. Then I flew with the Wright brothers, steering the plane from different directions." Finding himself becoming so immersed in how to chase away the cow and stay in flight that he stopped obsessing about the pain, Jester began to wonder if VR could be used as a distraction and to stop his dependence on painkillers.
Two months later, Jester stopped using narcotic analgesics. "As soon as I feel pain, I use VR for training." Jester says.
When Sackman and Matthew Stoudt, the other co-founder, learned that Jester was tapering off his analgesic medication after using VR, they redesigned the VR therapy – RelieVRx (formerly known as EaseVRx) – -focused on providing treatment for chronic pain. in November 2021, RelieVRx was approved by the FDA for the adjunctive treatment of chronic low back pain (CLBP). in 2022, AppliedVR launched the product in several select markets while actively building partners in preparation for the full launch of its product in 2023.
AppliedVR was founded in 2015 and incubated by market research firm LRW. Initially they wanted to recognize the power of VR to change behavior in order to address a number of issues in healthcare such as pain, anxiety, depression, autism, addiction, phobias, etc. Their pioneering VR product focuses on relieving pre-surgical tension, especially anxiety and acute pain in children.
RelieVRx: the first FDA-approved VR digital therapeutics
The good results of VR in the field of pain management have turned it into one of the therapies with potential to replace drugs. According to International Data Corporation (IDC), the value of AR/VR healthcare is increasing substantially with an expected compound annual growth rate of 33.36% and the market value is expected to increase from $621.7 million in 2018 to $3.497 billion by 2024. VR is being used in a variety of healthcare settings such as relieving anxiety and depression, helping stroke patients to reconstruct, telemedicine, etc.
RelieVRx is a VR system for chronic low back pain relief with a mix of AR and MR technologies. The device consists of a VR headset, controller and breathing amplifier that patients can use at home. It is an assisted pain management program rooted in biopsychosocial pain education that helps patients 18 years and older improve chronic low back pain through positive escape, pain education (pain distraction), diaphragmatic breathing (dynamic breathing), and relaxation/internal sensation.
As a prescription therapy, RelieVRx has an 8-week treatment cycle, during which patients are required to use RelieVRx daily for 7-minute VR sessions, which include breathing and pain relief, attention and distraction guidance, and positive thinking escapes.
During the 8-week session, the patient's parasympathetic response is activated and controlled by first enhancing diaphragmatic breathing through games that train responsiveness; then distracting the patient from pain by teaching him/her about pain management, such as the way the body perceives pain and how the patient can control it, and finally using pain education to make the patient healthy for a long time.
Breathing is one of the most important aspects of RelieVRx therapy, giving users real-time feedback on how their bodies are changing by matching their breathing rate to a VR visualization-usually a breathing tree, said Beth Darnall, RelieVRx chief scientific advisor and director of the Pain Relief Innovation Lab at Stanford University. Darnall says that using a visual element like a breathing tree to tell users that their own physiology is changing is far more effective in hospitals than traditional mid-cognitive behavioral therapies, and that "biometric data is distilled into an aesthetically pleasing format that provides real-time, actionable feedback."
In addition, RelieVRx allows for VR immersion to simulate a variety of calm environments (such as waves washing up on a sunny shore), prompting patients to use positive thinking to further relieve pain. Compared to other modalities, VR provides progressive relief of a patient's chronic pain through a non-invasive treatment approach.
According to a study published by AppliedVR, patients experienced significant pain relief after using RelieVR for 3 months, and their pain relief became more effective over time. The results of the study showed that 65% of patients experienced a reduction in pain intensity and 46% experienced a 71% reduction in pain. The therapy is currently used by over 200 health systems and approximately 60,000 patients in pain management and wellness programs.
In addition to its placement in chronic low back pain, AppliedVR has also expanded its pipeline to other chronic pain such as fibromyalgia, post-operative pain, anxiety and rheumatoid arthritis, all of which are currently in Phase 1.
Business challenges and the future of VR therapies
In an interview, Amanda DiTrolio, a healthcare technology analyst at CB Insights, said AppliedVR is seen as the pioneer most likely to go the furthest in "providing assistive devices for pain patients. To date, AppliedVR has completed three rounds of funding. After securing a seed round in 2016, AppliedVR completed two consecutive Series A and B rounds in 2021, raising a total of $71 million.
Compared to drugs and surgery, VR therapy has minimal side effects. in the 1990s, VR could bring on feelings of nausea and vertigo, similar to the feeling of motion sickness. But as VR technology has matured, vertigo has been greatly reduced and the potential for its use in more painful areas continues to grow.
The bigger question may be "who pays", mainly because the cost, price and user experience of VR may be more time-consuming than drug therapy and not applicable to all patients. In order to move this therapy forward, a solid business model is needed.
In the U.S., there is only hope that a particular type of therapy will enter the insurance process once it has been approved by the FDA. Even though RelieVRx has been approved by the FDA, it is still not covered by insurance companies for reimbursement. Therefore AppliedVR is working to energize the market by packaging RelieVRx as a single product that combines hardware and software and is prescribed by a physician to enter the insurance process.
In addition, partnering with benefit agencies and insurance companies to include VR therapy in insurance procedures, veterans' benefits, and other programs is a viable option. in December 2022, AppliedVR signed a passable with the U.S. Department of Veterans Affairs (VA) to use RelieVRx to help veterans who receive the effects of chronic low back pain.
VR is still an emerging technology in the healthcare scene, with most patients still unaware of the therapeutic benefits of VR therapy and the healthcare industry still figuring out how to move forward. Because VR devices can be cumbersome and oversized to use, they pose a challenge to patient compliance with treatment. In the future, studies with larger samples, broader populations, covering more objective evaluation indicators, tracking long-term effects, and exploring factors affecting intervention effects are needed to attract more patients to try VR before VR therapy can truly take hold.
In addition, although VR therapy has been shown to be used for chronic pain management, whether it can treat pain alone requires further research