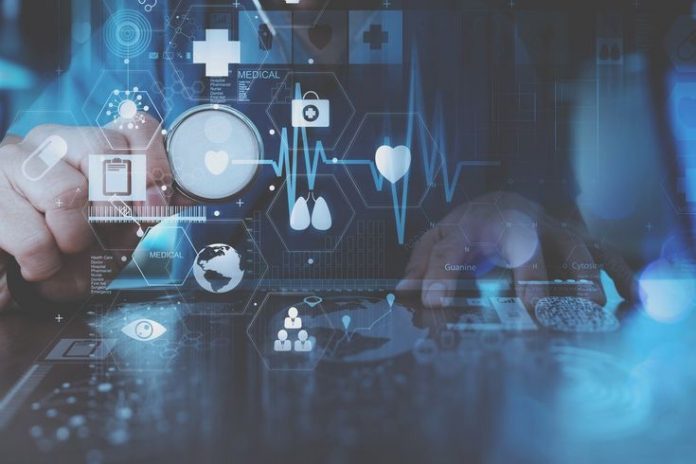 When a well-known company executive who has been in the tourism industry for decades decides to start his own business in the healthcare industry, what kind of sparks can his experience in the tourism industry collide with that of the healthcare industry?
Yang Tao, who has been working in the tourism industry for 20 years, has set the business of his company to provide digital operation solutions for primary care institutions and build a community health service platform to "undertake" the "overflow" (community hospitals cannot undertake) medical service needs of community residents. The company's business is to provide digital operation solutions for primary care institutions and build a community health service platform to "take over" the "overflow" of medical services from community residents (which community hospitals cannot take). Yicheng Health has gained capital even during the market downturn when the epidemic was under control in Shanghai. It is reported that Yicheng Health has completed a tens of millions of angel round led by Changling Capital and will raise a new round of funding in the near future.
In the millennium, Yang Tao joined Ctrip, a familiar tourism company in China, and thus began his 20-year career in the tourism industry.
During his tenure at Ctrip, Yang Tao has become the Group Executive Vice President and CEO of the Tourism Business Group, and is also in charge of ground transportation, financial services, group services and group quality; he has not only dragged the development of Ctrip's content community and tourism business onto the right track step by step, but also helped promote the BU system reform, and after completing the acquisition of Travel Pepsi, he created a new model of offline tourism retail and rapidly expanded its stores to more than 8,000. to more than 8,000 stores.
With 20 years of experience in the travel industry, Yang Tao has not only been in a high position, but also has accumulated a wealth of experience in the industry. This experience is still relevant in the healthcare industry, and is even a key factor in Yicheng Health's ability to carry out its main business and go further in the future.
In some ways, primary care and tourism are similar. For one thing, while people's expectations for tourism can be summarized as "good food, good sleep" and their needs for healthcare can be summarized as "good treatment, affordable care and better service," there are many different needs for both. For example, whether to travel by chartered car or self-drive, whether to schedule the attractions more tightly or more slowly, and whether the medical treatment is to prescribe what kind of medicine and what number, and whether there are requirements for service, etc.
On the other hand, each tourism product, from resource integration and coordination, to sales promotion and implementation, not only has a wide range of processes, but also needs to coordinate multiple resources in the industry chain; and primary care, from booking and registration, to consultation and treatment, to the whole process of post-visit management, the interconnection and coordination between the various projects is also very important, and in order to meet the more diverse needs of residents, due to the limited carrying capacity of primary care institutions. Companies also often need to link and coordinate resources from all sides of the industry.
In addition, tourism and primary care have one thing in common – they both have service attributes, so the ability to supply and control service quality is critical.
Therefore, in both tourism and primary care, the ability to grasp the demand, the ability to sort out and standardize the process, the ability to link and integrate the resources, and the ability to supply and control the service quality are all extremely important. In his 20 years of experience in the tourism industry, Yang Tao has naturally cultivated all the aforementioned abilities.
In terms of business effectiveness, Yicheng Health's Smart Follow-Up Center has helped community hospitals in the field to increase the awareness rate of family doctors from 40% to 65%, and the abnormal detection rate of chronic disease follow-up from 7% to 20%; the Chronic Disease Health Management Support Center has helped community hospitals to increase the detection rate of hypertension from 10% to 29.4%, and the detection rate of diabetes from 23.9% to 43%. The Chronic Disease Management Support Center helped community hospitals increase the detection rate of hypertension from 10% to 29.4% and diabetes from 23.9% to 43.1%.
More importantly, Yicheng Health received an angel round of funding from Changling Capital during this year's epidemic closure in Shanghai.
The epidemic has added some uncertainty to the domestic startup environment, which has led to more cautious investment attitudes and fiercer competition among companies, making it difficult for some startups to raise capital.
However, according to Yang Tao, the Shanghai epidemic has not had a major impact on Yicheng Health, and its business is not only progressing in an orderly manner, but has also given rise to a large number of community medical institutions that are willing to cooperate due to the epidemic. This has also given confidence to investment institutions.
Xiaodong Jiang, Managing Partner of Changling Capital, said, "China's aging trend will drive an explosive growth in healthcare demand from the general population. Against the backdrop of limited healthcare resources and surging demand, China's healthcare, which is moving towards common wealth, must increase the accessibility of quality healthcare services, enhance the capacity of grassroots services, and achieve efficient resource matching and landing. We believe that grassroots communities are the best scenario to achieve this vision.
Why did Yicheng Health choose to define itself as a community health digital operation service platform? This is not unrelated to Yang Tao's insight into the industry.
In Yang Tao's view, "living longer, living healthier and paying less for health care" is the most fundamental demand of the public and the country in health care.
Based on this fundamental need, the appearance of both supply and demand in the medical and health care field can occur.
On the one hand, with the steady improvement of technology and national economic level, people's demand for high-quality clinical treatment and diversified preventive health care programs is increasing significantly; on the other hand, in order to try to meet people's needs and realize the effective link between people and medical resources, the economic investment and "policy investment" of national and social resources in medical care is also increasing. On the other hand, in order to meet the needs of the people and to achieve an effective link between the people and medical resources, the economic and "policy input" of the state and social resources in medical care is increasing.
However, under the surface of "supply and demand", there are still problems such as unmet demand for diversified health services and high level of medical services, and uneven distribution of medical resources. In one sentence, the link between the public and medical resources has been achieved, but there is still much room for improvement in this link.
Nowadays, the graded diagnosis and treatment with the goal of "primary care, two-way referral, acute and slow treatment, and upward and downward linkage" has formed a model with the construction of medical association as the entry point, a model based on family doctor contract service, a model with chronic disease management as the breakthrough, a model with the treatment of disease types as the grasp, and a model guided by medical insurance policy. Five major models.
Among them, the model based on family doctor contracting service has become the focus of Yicheng Health's business, and is also the best model in Yang Tao's eyes to achieve efficient linkage between residents and medical resources.
In theory, community hospitals located at the grassroots level have the conditions to provide these medical and health services.
However, the ideal is very rich, but the reality is a little bit skeletal – the community medical care with family doctor contracting service as the grip faces many problems.
Behind the problems is the contradiction between limited human resources and service capacity and a large number of service recipients and diversified medical and health needs.
In March this year, the Department of Primary Health Care admitted that one of the many problems and difficulties faced by the contracted service is the insufficient number of family doctors, especially general practitioners.
Yicheng Health then targets this pain point, and cuts in from the perspective of information technology to become a small assistant to family doctors.
Before describing the specific business, it should be clear that Yicheng Health is not involved in disease diagnosis, but in areas other than disease treatment, helping community hospitals to improve the efficiency of their services. In other words, Yicheng Health enhances service efficiency, not medical care.
Based on this industry judgment and combined with the business scenarios of primary public health, Yicheng Health has developed targeted digital operation solutions, resulting in supporting products such as intelligent follow-up center, chronic disease health management support center, WeChat service operation center, intelligent customer service center and offline community operation center.
Among them, the Smart Follow-Up Center uses intelligent voice technology to cover various grassroots service scenarios such as family doctor awareness, health record establishment and update, chronic disease follow-up, elderly medical checkup notification, vaccination and disease screening.
The Chronic Disease Health Management Support Center is set up under the cooperation and guidance of Shanghai Center for Disease Control and Prevention, and has sorted out the application and service process of many standardized technologies such as accurate blood pressure measurement, accurate glucose measurement, chronic obstructive pulmonary disease and colorectal cancer screening.
The Intelligent Customer Service Center completes manual telephone access and answers in vaccination, new crown testing, and routine consultation programs through interactive voice Q&A and a manual customer service center, thus reducing the workload of family doctors.
WeChat service operation center includes WeChat service number construction and operation and WeChat group service operation, the former contains appointment service, intelligent AI Q&A, health science, etc.; the latter mainly contains family doctor's daily outpatient clinic notification, hospital activity notification, health science push for different people, etc.
The offline community operation center uses community health service centers as a platform to provide basic medical and public health services to residents in the district, including institutions, industrial parks and schools, and to guide community residents in need to establish contracting relationships with the family doctor teams in the community health service centers, thereby expanding the number of contracted people.
In general, Yicheng Health focuses on the ten service scenarios of family doctor contracting, health record creation and update, health assessment and screening, chronic disease management, physical examination for the elderly, health education, consultation and appointment, family hospital bed, accompanying referral, and assessment index management through intelligent voice technology, service process and service content combing to improve the service efficiency of community hospitals and family doctors.
However, the founding team's clear knowledge and understanding of primary care and public health specialties has enabled Yicheng Health's business, which is not limited to empowering community healthcare institutions.
In the process of providing standardized operational services to community hospitals, Yicheng Health has discovered that a large number of users have some "special" medical service needs. These needs are not within the scope of community hospitals' services.
For example, if a woman wants to take her child to a dental clinic, but the community hospital does not offer dental services, Yicheng Health will respond to her request through the family medicine community and recommend a dental clinic or hospital to her within a specified period of time.
Therefore, in order to better meet the medical and health needs of community residents and strengthen the stickiness between community residents and family doctors, Yicheng Health has also built a community health service platform that provides services including referral needs from tertiary hospitals, consultation guidelines for specialty hospitals, Chinese medicine clinics, rehabilitation care clinics, and drug delivery from pharmacies, based on the operation of the family doctor community.
It is important to note that Yicheng Health staff will respond to residents' needs within a specified period of time once they are known in the family doctor community, in order to meet their needs in the shortest possible time and give them the best service experience.
"When we do our best to meet the needs of our residents for a full range of medical and health services, we inadvertently strengthen the bond between the residents and their family doctors and community hospitals and strengthen their trust relationship. This will undoubtedly contribute to the assessment and business development of community hospitals. And therefore, they are willing to go for more in-depth cooperation with Yicheng Health." Yang Tao said.