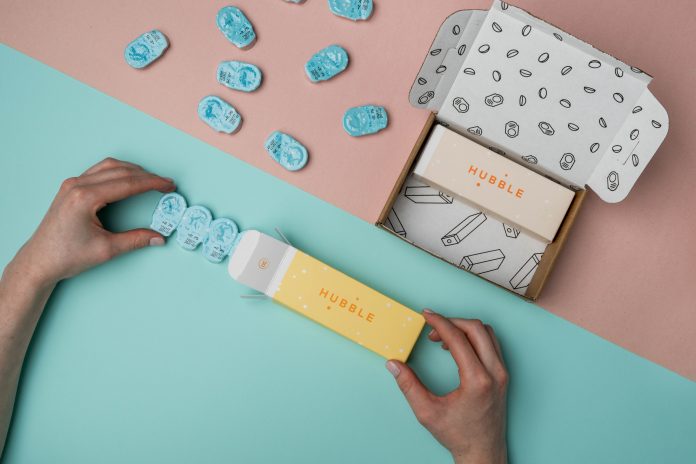 Life begins with gestation.
In 2015, Liu Xiaobo, who was also in charge of the international inspection market, got a prototype that he spent more than 100,000 US dollars in his spare time and developed with the US team. After returning to China, he found that he still remembers to do health operations. Manager Li Wenli, former Baidu intelligent hardware general manager Xu Huansheng, former Mindray domestic top medical hardware designer Weng Li partnership venture, defining the strategic direction of development is Internet + reproductive health hardware.
"After specific understanding, we found that there are almost no domestic similar products. Or the traditional manufacturers of medical services, the service scene is hospitals; or the general monitoring products of consumers." Li Wenli told reporters, "At the time we got The prototype is a medical level that monitors hormone levels, and the effects of hormone levels on reproduction have become an expert consensus."
"At the time, we counted that the world can do this technology well, except that we have one in the United States and one in Europe. American products sell 4 million sets in their global annual sales." Li Wenli said, "At that time China Some consumers will also purchase this product through Haitao. We feel that with the development of the economic level, people's awareness of health, the demand for such products will become larger and larger, so we want to use this as Break through and create your own company."
In 2016, Wuhan Famedcare Technology Co., Ltd. (hereinafter referred to as "Famedcare") was established, targeting an Internet + intelligent hardware high-tech enterprise, focusing on reproductive health medical hardware product development and Internet platform operations. Currently, Famedcare has a medical hardware product line covering hospitals and homes, and the Internet Reproductive Health Platform "Pregnant Pomelo Health".
"We are not doing this because we have the technology and what we can do. We want to find our customer base, take them as the center, and provide them with comprehensive services based on patented original products." Li Wenli said, " In addition, there are too many pieces of fragmented information on the Internet, and there are some false information. We hope that through our platform, we can provide consumers with correct and valuable information."
From the eugenics and eugenics to the entrance, around the full range of women's health services
Life begins with gestation. With the problems of environment, food and stress, more and more families are facing difficulties in pregnancy and even pregnancy. China's infertility rate has increased from 3% 20 years ago to 12.5% ​​- 15%, that is, one out of every 8 couples faces fertility difficulties.
Therefore, Famedcare's products are also based on the prenatal and postnatal care, the creation of the "pregnancy pomelo" birth product brand, and the establishment of "pregnancy pomelo – an ideal era of an era" vision. Pregnancy pomelo plays the professional strength of doctors, cooperates with the top experts in the field of pregnancy and reproduction, promotes reproductive health awareness through scientific popularization content, and systematically solves the problems of "pregnancy, pregnancy, and pregnancy". Pregnancy pomelo provides doctors with standardized diagnostic tools and provides users with medical-grade home detection hardware. It links doctors and families through Internet + intelligent hardware to help more women get scientific guidance and medical services.
The pregnant pomelo hospital product line provides portable testing equipment and cloud platform for hospital obstetrics, gynaecology and reproductive centers, and provides standardized, intelligent and mobile solutions for specialist inspection. The Pregnancy Pomelo family product line provides a rapid detection instrument for urine samples of family eugenic eugenics, linking families and background doctors, providing users with scientific pregnancy tools, professional guidance and medical treatment to comprehensively solve fertility problems.
The main product of the hospital is the fluorescent immunoassay analyzer for pregnant pomelo. The product testing covers all clinical quantitative testing items of reproductive diseases: six sex hormones, ten tests of eugenic TROCH, umbilical function AMH test, five tests of thyroid function, and immune infertility. 13 tests for 7 tests, gynecological infectious and infectious diseases tests, as a diagnostic tool for clinicians to improve the diagnostic efficiency and quality of doctors, and extended to the remote clinic uniform quality standards.
The main product of the family is the intelligent quantitative ovulation three-in-one (LH, FSH, HCG) detector for pregnant women. The product uses urine as the specimen, detects 3 fertility indicators, and combines APP to draw the physiological cycle curve. , accurate detection of ovulation time and reproductive health status, link backstage doctors and professional reproductive centers to provide professional guidance and services.
In terms of services, Famedcare cooperates with the reproductive center, gynaecology and obstetrics and gynaecology departments of the public top three hospitals to operate the healthy reproductive health platform of pregnant pomelo, providing valuable services to users, such as pre-hospital consultation, out-of-hospital services, and content: such as popular science content, fees Courses, etc.
However, in the eyes of Li Wenli, with the improvement of living standards and the development of life philosophy, reproductive health is not simply a preparation for pregnancy, but a comprehensive reproductive health service for women, covering from reproductive concept enlightenment to fertility to menopause. The whole process is based on women from 17 to 54 years of age.
Opened a "satellite" reproductive clinic around the top three hospitals
More and more doctors are out of the hospital to carry out more practice, but the studios or clinics that are generally employed are limited by funds, venues, etc., and lack large diagnostic equipment.
According to market demand, Famedcare has made further portraits of hospital-side clients: one is a multi-point hospital doctor, a tool and platform for diagnosis; and one is a medical association or a medical community. Therefore, Famedcare is centered on the top three hospitals and has opened or joined some reproductive clinics around the top three hospitals to help these reproductive clinics refine the diagnostic criteria and quality control system.
In the planning of Famedcare, the reproductive clinics that join this system can be effectively linked. They set a uniform standard on the platform. When the clinic doctors use Famedcare equipment, the data and data are all transmitted to the top three hospitals. The patients can finally enjoy the clinic. The standard of diagnosis and treatment of the top three hospitals.
For patients with endocrine disorders, after the "satellite clinic", the data was uploaded to the top three hospitals. If further treatment is required, the patient will go to the top three hospitals. And if it only needs to be conditioned, it will be prescribed directly by the doctor, and the patient will be self-regulated at home. During the process, the patient's data using the home device to complete the test is uploaded to the doctor's system.
If a patient who wants to receive further services can choose to purchase a service pack, Famedcare will select a doctor to track patient services throughout the journey. To further ensure the quality of service, Famedcare has also hired a team of experts to further provide guidance to patients.
Talking about the core advantages, Li Wenli told reporters that Famedcare equipment has a number of technical barriers, high stability, accurate performance of more than 95%, vertical deviation (consistency) is controlled within 5%.
It is understood that Famedcare expects to take the smart hardware medical device certificate of the pregnant pomelo product equipment before the Spring Festival of 2020, thus completing all the doctor-side and home-end product lines.