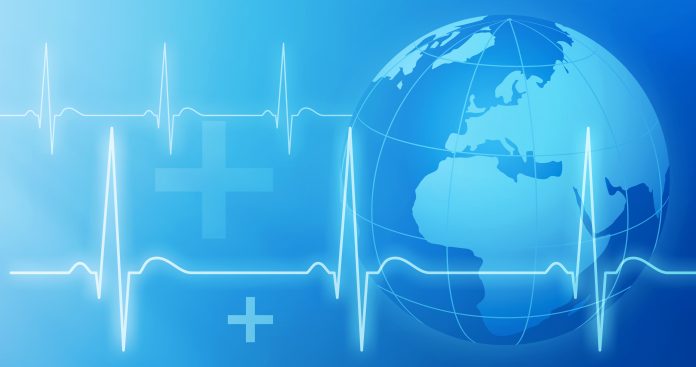 WeMed recently announced the completion of a 100 million yuan C+ round of financing, exclusively invested by Hillhouse Ventures, and Haoyue Capital as the exclusive financial advisor. In October 2019, WeMed completed a Series C financing of tens of millions of RMB. WeMed said that the C+ round of financing funds will be mainly used for brand promotion, product promotion and research and development of sub-models.
Founded in 2014, WeMed is the only provider of imaging equipment for interventional diagnosis and treatment in China. The team has more than 15 years of experience in digital angiography system design and industrialization. At present, the Weimai team has completed the R&D and production of interventional products such as medical angiography machine (DSA/large C), mobile angiography machine (middle C), surgical C-arm (small C), and the development of innovative interventional surgery robots , Is a domestic interventional diagnosis and treatment equipment company with a full range of interventional solutions.
According to a research report by Markets and Markets, the global angiography equipment market in 2017 was 9.77 billion U.S. dollars, and it is predicted that by 2023, the global angiography equipment market will be 13.06 billion U.S. dollars. At present, the United States has 3.27 DSAs per 100,000 population, while China has only 0.31 DSAs per 100,000 population, which is far from the level of DSA deployment in developed countries. According to the survey results of the China Medical Equipment Association, 4387 DSA devices were concentrated in 2697 hospitals in 2017, and 2697 hospitals accounted for only 8.6% of the total number of hospitals in the country, that is, about 91% of hospitals in China have not yet been equipped with DSA equipment.
As the country vigorously promotes the hierarchical diagnosis and treatment system and the construction of five centers such as chest pain centers and stroke centers, and after the new crown epidemic, the country has increased its investment in the infrastructure and diagnosis and treatment equipment of hospitals at all levels and at all levels, which has brought greater DSA equipment Market expansion opportunities. Under the new international situation, the state will further strengthen its support for domestic large-scale medical equipment, fully promote the policy of purchasing large-scale domestic medical equipment for clinical terminals, and further accelerate the penetration rate and market share of domestic large-scale medical equipment.
WeMed's new generation of floor-standing smart tablet DSA, Aurora, has obtained CE certification in early 2020. It is the leading DSA product in China to obtain EU certification. It has recently obtained NMPA certification, breaking the long-term monopoly of international brands and realizing domestic high-end The breakthrough of DSA medical equipment from 0 to 1, fills the gap in the domestic high-end DSA market. At present, Aurora DSA has been put into use in many well-known hospitals such as Beijing Tiantan Hospital, Zhengda First Affiliated Hospital, Zhengzhou Central Hospital, Hebei University Affiliated Hospital, and has been widely praised by clinicians.
In addition to the Aurora DSA equipment, as early as 2016, WeMed incorporated EC company, one of the three Italian medium-C brands, into its subordinates through overseas mergers and acquisitions, and successfully obtained the NMPA registration certificate for Alien E flat-panel medium-C products in China. Compared with the big C, the medium C product has more flexible application scenarios, and has important market value for the introduction of interventional equipment and popularization of interventional procedures in specialized departments such as oncology, gynecology, urology, and peripheral. Up to now, this medium C product has been sold overseas for more than ten years and sold in more than 20 countries around the world.
While focusing on the development of DSA equipment for angiography machines, WeMed found that the small C products used in clinical orthopedics in China have serious polarization problems. Imported products are of excellent quality, but the price is often as high as one or two million; domestic products can be as low as three or four hundred thousand, but often have simple functions and uneven quality. Due to budget problems, many orthopedic departments in domestic hospitals can only purchase domestic equipment whose image quality and operating performance are far inferior to those imported. Based on the solid R&D strength of DSA equipment, Weimai simultaneously launched the high-end flat panel C product for orthopedics-Elfinbot100, positioning domestic high-end, performance comparable to imported brands, and cost-effective products. At present, this product has also obtained the domestic NMPA registration certificate.
With the full series of Interventional product lines of Weimai Grand C, Medium C, and Small C have obtained domestic and foreign registration certificates, it not only meets the clinical intervention needs of various departments of the heart, nerve, peripheral, tumor, urology, gynecology, orthopedics, etc. in China, It also filled the gap of domestic high-end interventional diagnosis and treatment equipment relying on imports, and promoted the development of the domestic interventional diagnosis and treatment industry. Benefiting from the country's strong support for domestic equipment and the overseas channel layout of China C products, WeMed will comprehensively accelerate sales and market expansion in domestic and overseas markets.
After years of intensive work in the field of intervention, WeMed found that interventional doctors suffered from radiation hazards for a long time. Nearly one-third of interventional doctors had various health risks, which caused great harm to the body and mind of interventional doctors. Only relying on DSA equipment to reduce the radiation dose cannot completely solve the phenomenon of doctors in the interventional field who are too busy. In order to help doctors stay away from radiation, the Weimai team successfully developed an interventional robot with DSA equipment that can be operated remotely.
In addition to reducing the radiation dose of interventional doctors during surgery, interventional robots will also play a major role in training interventional doctors and popularizing interventional surgery. Interventional doctors have a long learning curve and high training requirements. The traditional teaching methods of doctors cannot accurately establish a surgical system and cannot guarantee the accuracy and efficiency of surgical learning. WeMed's interventional robot has good control performance and unique precision force feedback function, which turns interventional surgery into multi-dimensional quantifiable data such as length, angle and strength, which can more effectively promote the clinical promotion and talent training of interventional surgery, thereby improving my country The current situation of insufficient interventional doctors in primary hospitals.
After overcoming the technical barriers of high-end flat-panel DSA equipment, breaking through the monopoly of imported brands in high-end DSA, realizing the full range of product layouts in the interventional field, and the transformation of innovative interventional robot R&D results, WeMed will continue to deepen the domestic interventional diagnosis and treatment market, based on the local, Looking internationally, providing customers with better quality interventional medical equipment products and services, and is committed to becoming China's "first brand of interventional equipment solutions."