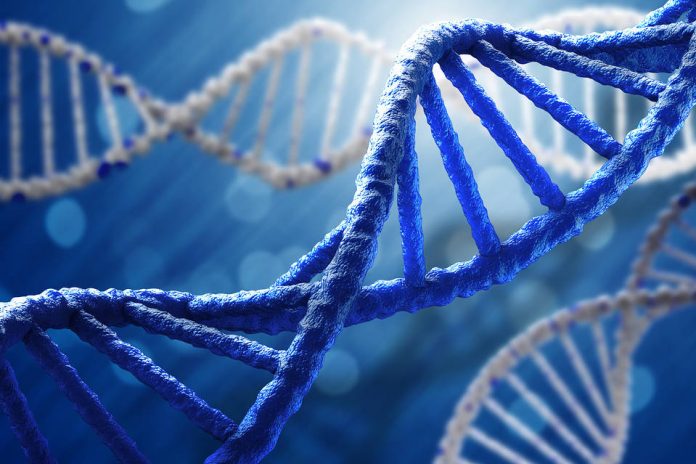 We-Health announced that it has completed a Pre-B round of financing of nearly 100 million yuan, exclusively invested by Huayao Capital. The funds raised in this round of financing will be used to further promote the research and development of core product technologies, expand product pipelines, and improve the industrial chain layout.
Prior to this, We-Health had received multiple rounds of investment from well-known institutions in the industry such as Jingwei China and Shengshan Assets.
Founded in 2016, We-Health is a national high-tech enterprise based on genetic disease testing and deployed in the field of reproductive health. It focuses on the research of genetic testing technologies and is committed to creating advanced and innovative genetic testing technologies and diversified testing platforms , Focus on technological innovation and product layout around blocking genetic variation.
At present, We-Health has accumulated 31 patents, 33 soft works, 43 trademarks, and 28 registration certificates for Class II and Class III medical devices. Relying on its strong technological innovation capabilities, We-Health has established a diversified genetic testing technology platform, focusing on birth defect prevention and control screening (three-level prevention and control system), genetic disease auxiliary diagnosis, infertility and assistance Reproductive testing, kinship testing and other testing scenarios are actively engaged in commercial cooperation and scientific research cooperation.
Gao Pengfei, the founder of We-Health, is the first batch of practitioners in the domestic NGS market and third-party clinical cell molecular genetics. He was born in biotechnology and has rich sales and management experience. He said: "We-Health is working hard to build an advanced genetic disease technology innovation platform, huge biological sample volume, standardized testing operation mode and good corporate qualifications in one development ecology, and is committed to becoming a leader in the field of genetic testing and A medical biotechnology company with long-term influence."
After 4 years of accumulation, We-Health's business has grown rapidly at an average annual rate of 2-3 times.
Entering the blue ocean market of genetic disease detection from birth defects, leading the world in comprehensive detection solutions
The "China Birth Defects Prevention and Control Report (2012)" released in 2012 pointed out that there are about 900,000 new birth defects in my country every year, the incidence of birth defects is about 5.6%, and there are about 250,000 cases of clinically obvious birth defects at birth.
Clinical experts said: "80% of birth defects are caused by genetic factors, while there are more than 8,000 types of genetic diseases in my country, the types of mutations are complex, and the overall incidence is higher. At the same time, genetic complications such as new mutations may occur. The detection fails to find the root cause, which increases the burden on society and the family, and also affects the re-birth of families with birth defects."
Therefore, genetic testing is of great significance to reproductive health. It can not only find out the cause of the disease, assist in better clinical prognostic evaluation and treatment, but also ensure reproductive health and prevent and control birth defects through genetic counseling. It is worth mentioning that in genetic disease testing, genetic molecular testing is the clinically recognized gold standard.
Gao Pengfei said: "We-Health has laid out a number of related patents in the areas of birth defect prevention and control screening (three-level prevention and control system), biological information analysis, report interpretation and genetic consultation, etc., and has established a related genetic testing technology platform. , To provide a full range of eugenic solutions for single-gene genetic diseases in the three stages of pre-pregnancy, during pregnancy and postpartum, and such solutions are at the leading level in China."
At the same time, We-Health has established commercialized genetic disease detection strategic cooperation with hundreds of top medical institutions, which can conduct comprehensive detection of complex mutation types such as structural mutations, fusion gene mutations, and chimeric mutations in genetic variations.
In terms of detection platforms, We-Health has built various detection platforms such as first-generation sequencing, second-generation sequencing (Illumina, BGI), Bionano (structural variation detection platform), and QPCR. Gao Pengfei said: "With the existing comprehensive and advanced testing platform, We-Health is gradually improving various solutions for genetic disease testing and scientific research, and continues to promote the wide application of the latest genetic testing technology in the field of medical science."
Based on this, We-Health focuses on prenatal and postnatal care and expands genetic testing related businesses. It has carried out screening for birth defect prevention and control, assisted diagnosis of genetic diseases, diagnosis of infertility and assisted reproduction, kinship testing, and genetic diseases. The direction of scientific research services and other businesses. Up to now, We-Health has covered genetic-assisted detection of single-gene diseases for more than 10 systemic genetic disease maps.
In addition, We-Health has made a major breakthrough in the field of non-invasive prenatal single-gene genetic disease diagnosis (NIPD-MG), becoming a leader in the field of NIPD-MG. After this round of financing, We-Health will further deepen its advantages in the direction of assisted diagnosis of single-gene genetic diseases and genetic detection of stream products, and continue to increase its rapid development.
Gao Pengfei, the founder of We-Health, said: "Thanks to the new and old shareholders for their recognition and support of We-Health. The value of We-Health comes from the urgent need for clinical genetic disease genetic testing in China. We are committed to developing high-quality genetic testing products to help. Reduce the proportion of birth defects and the number of patients with genetic diseases in China. With the constant original intention and perseverance, we will actively participate in the complementary and coordinated development of the general health field with an open mind, and contribute more to the improvement of the overall level of national health. power."