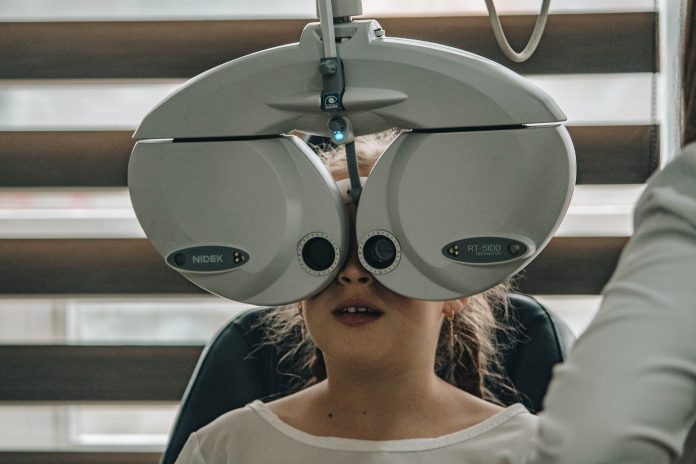 Vistel, the leading AI medical imaging company in China, disclosed new financing whose amount was not announced. The leading investor was REDHILL ​​Capital, and the funds raised will be used for the R&D of AI products in the ophthalmology direction.
Founded in August 2016, Vistel was founded by former Intel executives and researchers, focusing on eye diseases and regarding it as an entrance for the company to enter AI area.
At present, the demand for eye examinations in the Chinese market mainly exists among patients with diabetic retinopathy, Hypertensive ocular fundus disease and high myopia. At present, there are about 30 million patients with diabetes in China with 110 million diabetic retinopathy patients. The average frequency of examinations for each diabetic retinopathy patient is 1 to 2 times per year, which means a huge medical need. In addition, there are 180 million hypertensive patients in the country every year, having the need to check for the presence of hypertensive fundus lesions. There are 200 million elderly people over 60 needing to be screened for age-related macular degeneration, and more than 40 million patients with high myopia call for examination for pathological myopia.
Facing the huge clinical needs, current state of extreme shortage of ophthalmologists is quite worrying. There are only 32,000 ophthalmologists nationwide, 30% of whom are ENT doctors, and there are less than 3,000 doctors for fundus diseases and less than 400 glaucoma doctors.
In response to the above, Vistel can provide:
1. The diabetic retinopathy screening solution, with EyeWisdom® DSS software, has a sensitivity of over 90% towards diabetic retinopathy. It is the most mature solution for Vistel.
2. Ophthalmology multi-disease screening solution, with EyeWisdom® MCS software, can detect retinal vascular abnormalities, optic nerve abnormalities and macular abnormalities according to the patient's fundus, only 10 seconds needed from reading image to producing results.
3. Ophthalmology PACS solution enables interoperability between multiple medical imaging/measurement equipment in ophthalmology, enabling ophthalmologists to better manage patient graphic data in order to improve medical efficiency and reduce medical disputes. Ophthalmic PACS also supports remote diagnostics.