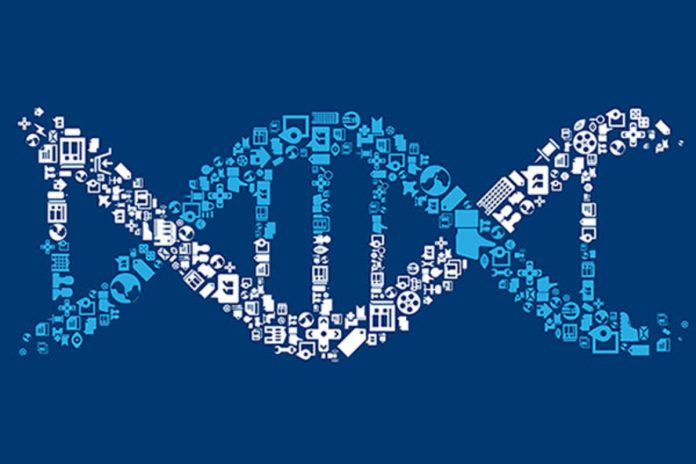 Vision Medicals, a leader in the precision medicine industry, recently announced the completion of 200 million yuan in round B financing, led by CDH Investment, followed by CICC Qichen, and the round A investment in Fanghuo Shi Capital and Guoke Jiahe will continue to support. This round of financing is mainly used for product research and development and upgrading, national clinical inspection network construction, medical device product registration, industrialization base construction, and strengthening of strategic directions such as medical brand marketing and clinical services. ECapital acted as the exclusive financial adviser in this transaction.
VisionMedicals focuses on gene technology innovation and infection precision medicine, and has two core technology platforms: pathogen metagenomics (mNGS) diagnosis and gene editing tool (CRISPR-Cas12/13) rapid diagnosis technology. VisionMedicals has established more than 5000 square meters of medical testing laboratories, R&D centers, in vitro diagnostic equipment and reagent GMP production bases in Beijing, Nanjing, Shanghai, Guangzhou and other places. VisionMedicals has established an in-depth relationship with top clinical institutions such as the Chinese Academy of Medical Sciences, Huashan Hospital Affiliated to Fudan University, Guangzhou Respiratory Health Research Institute, Shanghai Children's Medical Center, Chinese People's Liberation Army General Hospital, China-Japan Friendship Hospital, Zhongshan Hospital Affiliated to Fudan University, etc. Partnership. So far, he has published more than 10 high-scoring SCI articles, applied for more than 20 invention patents, and obtained 5 patent authorizations. VisionMedicals is oriented to clinical departments such as respiratory, ICU, infection, pediatrics, hematology, neurology, etc., with a long-term deployment of infectious disease diagnosis systems based on genomics, imaging and EMR.
In this new crown epidemic, VisionMedicals used innovative pathogen metagenomics technology to participate in the discovery and genome analysis of the new crown virus of the earliest clinical samples in Wuhan at the end of December 2019 and Shanghai in January 2020, and cooperated with the Chinese Academy of Medical Sciences to the world Shared the first batch of COVID-19 genome data (one of the earliest four COVID-19 genomes). VisionMedicals actively shares research results with the academic community and has published a total of 6 SCI papers related to the new crown (total impact factor nearly 40 points), and as one of the only two companies, it assists the China National Inspection Institute to develop a national reference material for new crown nucleic acid detection reagents. VisionMedicals' three new crown test kits have obtained the European Union CE certification, including the world's first CE certification test product based on pathogen metagenomics.
Mr. Li Yongjun, the founder and CEO of VisionMedicals, said: VisionMedicals focuses on infection precision medicine. The existing team of nearly 200 people has gathered talents with rich experience in pathogenic research and diagnosis, high-throughput sequencing and metagenomics, and infectious disease diagnosis and treatment. . Since its establishment, it has accumulated more than 30,000 large sample data of pathogen metagenomics. The people of Weiyuan will continue to fulfill the motto of "We understand deeply that behind every precious sample, there is a patient who needs urgent treatment", and adhere to the corporate culture of "Excellence, Dedication, Perfection, and Win-win", in order to achieve Striving for the corporate vision of "Genetic technology, meticulous".
Mr. Wang Xiaorui, founder and COO of VisionMedicals, said: VisionMedicals has initially completed the key industrial chain layout in the field of infection precision medicine, and is actively transforming various innovative technologies for infection diagnosis. It has the ability to integrate the entire industry chain from the development and manufacturing of in vitro diagnostic equipment, to the production and registration of in vitro diagnostic kits, to the output of the overall solution of the pathogen metagenomics laboratory platform, and finally to the big data artificial intelligence analysis of infectious pathogens. VisionMedicals will continue to develop in the field of infection precision medicine, and is committed to building an ecosystem of China's infection diagnosis industry.
Dr. Xu Teng, founder and CTO of VisionMedicals, said: VisionMedicals will continue to deploy in the field of infection medicine and increase investment to promote the co-development of metagenomics IDseqTM and ID-CRISPRTM dual platforms, while enhancing the ability of multi-center clinical testing to provide better products for the clinic And testing services. In this new crown epidemic, from the earliest virus sequence identification to follow-up related research, Weiyuan's technology and scientific research capabilities have withstood the test. On this basis, we will take metagenomics 2.0 and automatic multiplexing CRISPR as the key direction of future development, not only focusing on pathogen detection, but also covering pathogen resistance, virulence, and immune host information, and comprehensively improving accurate diagnosis of infection.
Wang Lin, the founding partner of CDH Investment, said: The application of metagenomics technology to pathogen detection has solved the unmet clinical needs. Especially in the context of the global outbreak of the new crown epidemic this year, both the monitoring of the epidemic and the diagnosis of complex infections have produced tremendous social value. CDH highly recognizes the founding team of VisionMedicals and is also very optimistic about the company's development prospects in the field of pathogenic microorganism detection. As an important partner of the company, we will continue to support the company's development and help the company become a leading domestic infection precision medicine platform company.
Xu Yi, the head of the CICC Qichen Fund, said: Following the investment boom in NIPT and oncology NGS, the application of metagenomics and other innovative technology platforms in the field of accurate infection detection is the next blue ocean that will explode. With reference to the development path of tumor NGS diagnosis, the exploration period of pathogen infection diagnosis track will be significantly shortened, and industry leaders will also be quickly identified. We believe that VisionMedicals, the management has decades of deep cultivation in the field of infection, with its leading technological advantages and excellent strategic execution, it has the potential to become the next leading company in the field of infection precision medicine. We look forward to helping and accompany the growth of the company.
Zhang Suyang, managing partner of Volcanic Rock Capital, said: Volcanic Rock, as a Series A investor of Weiyuan, has witnessed the use of mNGS technology to discover the new crown virus by Vision Medicals in the past year, and has bought precious time for the global fight against the epidemic; Strong execution and a deep understanding of clinical needs provide strong technical support for the public health system, and truly realize the use of new technologies to better serve the society. We are very optimistic about Weiyuan, and will continue to support its development and continue to support enterprises in using innovative technologies to create value for society.
Chen Hongwu, executive partner of Guoke Jiahe Fund, said: Guoke Jiahe invested in Weiyuan in the A round. As an early investor of Weiyuan, he is very optimistic about the outstanding technological innovation, industrial chain layout and clinical service capabilities of the Weiyuan team. . In the past year, VisionMedicals has achieved industry-leading large sample volume testing, the development of clinical multi-center research projects, the construction of core delivery laboratory network, product upgrades and certification, and the expansion of R&D pipelines. We will continue to support the company and move towards the goal of becoming a leader in the infection precision medicine industry.