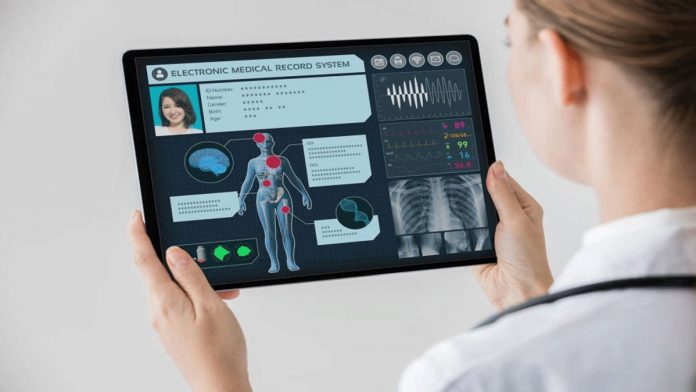 On December 28, 2020, the National Health Commission (hereinafter referred to as the National Health Commission) issued the "Tertiary Hospital Evaluation Standards (2020 Edition)" (hereinafter referred to as the 2020 version of the standard). Compared with the 2011 version, the 2020 version has a lot of focus on DRG, especially in the second part of the comprehensive evaluation score with a weight of not less than 60%. The DRG system indicators always run through it and are one of its core main lines. It is not an exaggeration to say that if a hospital wants to pass the review, it must be familiar with and use the DRG management tool.
Prior to this, the National Medical Insurance Administration had already strongly promoted the application of DRG in medical insurance settlement. In May 2019, the National Medical Insurance Administration announced that it would pilot DRG payments in 30 cities for medical insurance settlement, and released the CHS-DRG technical specifications and A-DRG grouping scheme in October of the same year. On June 18, 2020, the National Medical Insurance Administration released the CHS-DRG subdivision group plan version 1.0, which completed the preparation of the grouping plan before the implementation of CHS-DRG.
On November 4, 2020, the National Medical Insurance Administration announced that it will pilot DIP payment (regional point method total budget and disease-based payment) in 71 pilot cities for medical insurance settlement, and issued DIP technical specifications on November 20 And disease catalog library. Although there is a certain difference between the grouping method and DRG, DIP and DRG are the same in essence and principle. They both group cases according to certain principles and can be considered as a variant of DRG.
Through this series of operations, DRG has established a core system status in both performance appraisal and medical insurance settlement. No matter from which point of view, the advancing trend of DRG is unstoppable. It will be a good tool that hospitals must understand, be familiar with and use in the future. Based on the pain points of hospitals, Beijing DRGS Technology Co., Ltd. (hereinafter referred to as DRGS) has created a one-stop DRG closed-loop solution, which has been applied in many hospitals and achieved good results.
Deeply cultivated in information technology for many years, cutting into DRG from electronic medical records
From the perspective of company incorporation, DRGS, established in June 2016, is undoubtedly a young company. However, it is a different matter from the perspective of the team. "Our founding team has more than 20 years of experience in medical informatization. Previously, it was mainly engaged in the development of electronic medical records, clinical pathways and other related software." Tan Xiaogang, founder and CEO of DRGS, introduced.
"In the second half of 2015, we judged that DRG is a direction with great potential. Since then, we have begun preparations to establish a company to deal with DRG, and the official establishment was in 2016." Tan Xiaogang added. The founding team gave the newly established company a resounding name "DRGS". "DRGS" represents the Chinese homophony of DRGs, and "thinking" has the meaning of "thinking, creating medical management value".
The prerequisite for implementing DRG is high-quality data collection. This is closely related to the electronic medical record and the home page of the medical record. Therefore, the DRGS core team's years of accumulation in the field of electronic medical records and medical record home pages have made this new company one of the first batch of 4 companies authorized by the National Health Commission CN-DRG grouping device (the other three are all medical A well-known listed company in the field of information technology).
In January 2017, Beijing Tiantan Hospital, as a DRGSDRG pilot hospital, became a model of DRG application in the hospital and reported at the National Medical Reform Research Conference. Subsequently, the DRG quality control system of Beijing Friendship Hospital and the intelligent coding system of Beijing Hospital were launched in 2018. In 2019, it landed on the DRG platform of the provincial and municipal health commissions and the DRG platform of Beijing Children's Hospital Medical Consortium. This newly established company has established its own position in the industry within a short period of time, and its professionalism is convincing.
In the upgrade iteration of subsequent products, DRGS also responded fairly quickly. In June 2020, the National Medical Insurance Administration released the CHS-DRG subdivision group plan, and in July it released the CHS-DRG solution. On November 20, 2020, the National Medical Insurance Administration released the DIP grouping specification, and within ten days, DRGS released the DIP solution.
Tan Xiaogang said that from his past experience specializing in electronic medical records, the quality of medical records in domestic hospitals is uneven, and the quality of medical records in large cities is relatively better. The quality of electronic medical records in hospitals in some remote areas is not satisfactory. However, relevant departments gradually noticed this problem and set out to solve it, and set up an HQMS data quality monitoring system for the medical record homepage.
In 2011, my country established a direct reporting system for medical service supervision information network, and launched a pilot for direct reporting of medical service supervision information network. In 2012, the system was transformed into the Hospital Quality Monitoring System (HQMS, Hospital Quality Monitoring System), which was in charge of the HQMS Research Center, and began to automatically acquire data from all tertiary hospitals across the country on December 31, 2012.
This platform mainly uses the medical record homepage and extended data to review various medical process information, especially medical quality data information, that occurs in the hospital, so that it meets the reporting standards, so that the hospital can report real-time data on a daily basis. In addition, the National Health Commission has successively established the National Medical Record Management Quality Control Center and the DRG Quality Control Center, which are respectively responsible for the quality control of the medical record homepage data and DRG quality control.
"Although in this process, various provinces have revised the standards. But the general revision principle is more and more refined, and the requirements for data quality will become higher and higher. Therefore, although the data quality was not particularly good at that time, but We believe that this direction will definitely get better and better. Data will only be continuously promoted to improve quality when it is used." Tan Xiaogang believes that with the implementation of DRG payment, data quality can be greatly improved in the short term.
Before and after, DRGSDRG realizes full coverage of the process
Based on the pain points of the past deployment and application of electronic medical records and medical record homepages, DRGS has adopted multiple measures to improve the quality control of medical records. It mainly includes the full-process coverage of pre-planning, in-event supervision, and post-event analysis, pre-event grouping prediction, in-event intelligent coding assistance, in-event and post-event data quality control, clinical assistance decision-making and path management and other functions.
The full process coverage of pre-planning, in-event supervision, and post-event analysis can perform triage optimization recommendations and diagnosis and treatment planning in combination with admission diagnosis and the hospital's superior disciplines, superior departments, and superior disease groups; comprehensive in-patient management of in-hospital patients , Providing management functions for physicians, departments, and patients in the whole hospital, providing supervision analysis and auxiliary decision-making tools for in-process quality control, real-time enrollment, intelligent coding auxiliary group, clinical diagnosis and treatment plan and cost structure optimization. The post-analysis function can perform comprehensive analysis and assist decision-making on the structure of the whole hospital, departments, wards, attending groups, physicians, and hospital disciplines and wards.
Pre-event grouping forecasting can provide auxiliary tools for departments and physicians to optimize diagnosis and treatment plans and manage reasonable expenses; and can be authorized by the management to integrate doctor workstation applications, which can be integrated into the hospital's relevant workflow links.
Based on years of accumulation in electronic medical records, the DRG solution of DRGS also fully supports intelligent coding assistance for the home page of the medical record and the course of the disease. Based on the latest AI machine learning and NLP natural language processing technology, it provides an integrated integrated intelligent coding application interface; it can be integrated in hospital HIS/EMR doctor workstations and other application links to improve coding accuracy and coding efficiency, thereby reducing the pressure of hospital coding work .
"The application of artificial intelligence on the front page of the medical record and the middle of the course of the disease is very targeted and valuable. Through big data training, artificial intelligence can directly precipitate the rules and help the hospital to do quality control during and after the event. Help is very targeted and effective. Our related applications have been successfully implemented in benchmark hospitals such as Beijing Hospital and Jinhua Central Hospital." Tan Xiaogang added.
In-process and post-event data quality control can analyze the in-process data quality control and post-event quality control statistics of the medical record homepage and the medical insurance settlement list. Massive quality control rules are embedded in the plan, and experts in the hospital are supported to define extension rules by themselves. In addition, the program also supports custom quality control rules and automatic calculation of scores in accordance with the rules of the National Health Commission.
Tan Xiaogang said that this quality control method can effectively improve the quality of medical records: "The system can achieve decentralized management during the application process. That is to say, each application department, including the doctors themselves, have corresponding accounts to view. Which medical records We have relevant quality control tips for unqualified data and which fields of these medical records are unqualified. And these tips have gradually moved into the process, and can be directly prompted in the middle of the process. This is very helpful for improving the quality of medical records."
"We have had such cases. The user's case enrollment rate was only more than 60% in the early stage, and it quickly increased to more than 90% after a month or two. At present, we are implementing the DRG system in many large hospitals. In 1-3 months, it can help them quickly improve the quality of the data on the first page of medical records." He further added.
The last is clinical decision-making and path management. This function can embed a comprehensive prompt tool in the pre-event link to realize integrated link control and assist decision-making. At the same time, it can also be combined with the course of the disease to achieve segmented optimization management, according to the hospitalization process (such as admission and diagnosis, preoperative preparation, 1-3 days after surgery, nursing and rehabilitation, etc. diagnosis and treatment steps) or daily medical advice to implement link supervision. Process optimization and process control.
Unique SaaS cloud architecture, suitable for public and private hospitals
In terms of system architecture, DRGS's fully closed-loop DRG/DIP solution uses a pure B/S architecture, and uses the cloud platform SaaS model to integrate clinical pathways, EMR, management operation and maintenance, performance, quality control, and medical insurance control costs. . This makes it not only suitable for public hospitals, but also very suitable for the majority of private hospitals.
"DRG is an overall matter. Whether public or private, as long as hospitals have inpatient beds and access to medical insurance, they need to cope with the DRG challenge. Relatively speaking, I think private hospitals will be more affected. Therefore, there is a sense of management. Private hospitals in China attach great importance to it. For example, iKang Medical Group, which has a very excellent private top three hospital Huangshi Aikang Hospital. They attach great importance to DRG and cooperated with us as early as last year to launch the in-hospital DRG system. Currently, the hospital applies It is gradually going deeper, including integrating the local disease point method."
In terms of coverage, the DRG/DIP platform of DRGS has covered three categories: the medical insurance bureau platform, the health and health commission platform and the medical consortium platform; the hospital-end platform includes the specialist DRG/DIP platform, the hospital DRG/DIP platform and the commercial insurance DRG /DIP intelligent underwriting platform.
In the latest DIP scheme, the DIP grouping algorithm of DRGS fully supports and is compatible with the DIP grouping technical specifications issued by the National Medical Insurance Administration and the DIP grouping catalog library obtained after calculations based on tens of millions of medical record data. It has been verified by actual application scenarios. The recommended value of DIP payment points. At the same time, the solution can also be integrated with the CHS-DRG grouping technical specifications MDC and ADRG, which is convenient for the medical insurance platform to establish management indicators and realize integrated supervision. Related products have been implemented in Guangdong, Sichuan, Hebei and other places.
"We are actually one of the first companies in China to launch DIP solutions-we launched DIP solutions in November 2020, and we have also demonstrated and reported with relevant leaders. Including now at the medical insurance bureau and hospitals All have landed. We judged that DIP advancement is a very good thing to promote the reform of the entire medical insurance payment system." Tan Xiaogang expressed some of his views when talking about DIP, "At present, DRG and DIP have their own sides. Key points and advantages and disadvantages. I think that in the course of practice, the two may be parallel for a period of time and learn from the integration, and finally form a complete set of reforms of the medical insurance payment system with Chinese characteristics."
At present, DRGS's CHS-DRG/DIP program has successful application cases, and it has been applied in more than one hundred top-tier hospitals across the country. Including Beijing Tiantan Hospital (National Neuromedicine Center), Beijing Children's Hospital (National Children's Medical Center) and Beijing Hospital (National Geriatrics Center), Shandong Qilu Hospital, Fujian Union Hospital, Zhejiang Cancer Hospital, Jinhua Central Hospital, Siping City Central hospitals and other top top three hospitals have applied this system, and have been well evaluated.
"To sum up in one sentence, DRGS is a professional, dedicated and innovative DRG and DIP integrated solution provider. The so-called integration means that we can provide a fully closed-loop overall solution before, during and after the event." Tan Xiaogang introduced the positioning and vision of DRGS.
Currently, DRGS has launched a new round of financing.