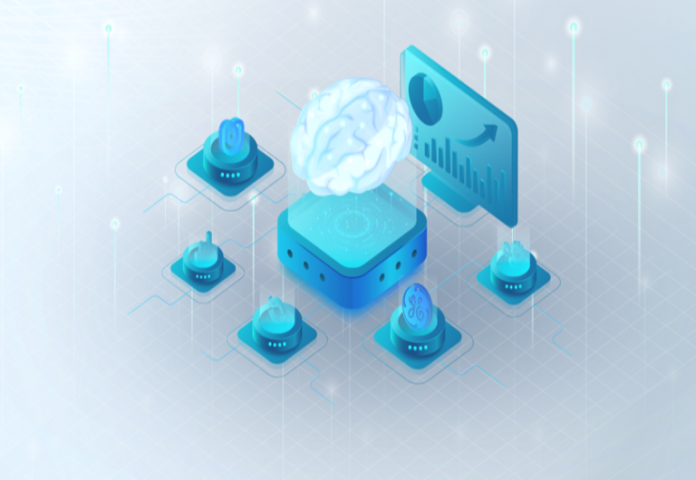 Recently, the UKnow® intracranial aneurysm surgery planning software, the world's first product independently developed by Unionstrongtech, has been approved by the National Medical Products Administration as a Class III innovative medical device. It is reported that this is the world's first Class III medical device registration certificate in the field of artificial intelligence-assisted treatment of aneurysms. The approval means that the State Food and Drug Administration has recognized the safety, effectiveness and innovation of the product, and it also means that medical AI has entered the treatment link of neurointervention for the first time, which will promote the development of the neurointerventional industry to a greater extent.
According to the data, UKnow® intracranial aneurysm surgery planning software, as a key research and development plan of the National 13th Five-Year Ministry of Science and Technology and a key special project for the prevention and control of major chronic non-communicable diseases, is an original product in China and the first in the world. A number of international invention patents are authorized. The software is used for the display, segmentation, measurement and processing of three-dimensional tomographic images of X-ray angiography in patients with cerebrovascular disease, and assists doctors in the planning of microcatheter path and shaping for aneurysm coil embolization during neurointerventional surgery.
UKnow® intracranial aneurysm surgery planning software is the first medical AI product that cuts into the link of neurointerventional treatment and decision-making. It has more clinical value and higher clinical recognition than earlier AI products such as auxiliary screening and auxiliary diagnosis. The software truly shows the subversiveness of medical AI, greatly reducing the difficulty of neurointerventional surgery. With the help of this product, grassroots doctors and junior doctors will be able to carry out higher-level and more difficult operations smoothly. This is expected to subvert the traditional teaching mode of master and apprentice, and change the learning and growth process of neurointerventional doctors.
As an innovative product that has obtained the green channel for the approval of innovative medical devices in 2021, the UKnow® intracranial aneurysm surgery planning software is expected to be rapidly applied to clinical practice with the support of national policies with its significant clinical value and scientific business model.
Through nearly 20 years of clinical practice observation and in-depth exchanges with clinical experts, Unionstrongtech has found that the technical difficulty of neck-stuck in neurointerventional surgery recognized in the industry is microcatheter shaping. As long as this pain point is solved, the difficulty of surgery will be greatly reduced.
In this regard, Unionstrongtech has developed a targeted intracranial aneurysm surgery planning software. First, the product can import image data into software for 3D reconstruction to display the patient's cerebrovascular images for easy viewing by doctors. Secondly, this product can provide the automatic measurement of various three-dimensional morphological parameters of cerebral blood vessels, including key parameters such as aneurysm long diameter, transverse diameter, width, height, volume, incident angle, aneurysm neck diameter, and parent artery diameter, helping doctors accurately understand the anatomy of the lesion.
A real-world study of this 3D automatic measurement algorithm showed that its accuracy, consistency, and repeatability were significantly better than 2D manual measurements. Finally, the product calculates the optimal path of the microcatheter based on the three-dimensional anatomy of the patient's lesion, and provides quantitative indicators of the length and angle of each curved segment. At the same time, the product will provide corresponding shaping needle solutions according to the rebound characteristics of different brands of microcatheters.
In addition to this software, Unionstrongtech also launched the UMate-Shape® automatic forming terminal equipment, which can automatically complete the shaping steps of the core of the operation, and realize the full path intelligence of automatic operation plan + automatic intraoperative guidance + automatic operation surgical solutions.
It is worth mentioning that, with the certification and successful commercialization of this product, it is expected to lead the new development of the medical AI industry, enabling more medical AI companies to develop products that target clinical pain points and have real clinical value. More and more companies are expanding AI technology from auxiliary screening to diagnosis, treatment, follow-up and other key links. UKnow® intracranial aneurysm surgery planning software delivers significant clinical benefits. For patients, AI-assisted surgery means more precise placement of the microcatheter, shorter placement time, and fewer delivery times. These superior surgical procedures will result in better clinical benefit, lower recurrence rates, shorter radiation exposure times, and fewer intraoperative complications.
With the help of software, the success rate of doctors with less than five years of independent surgical experience has increased from 50% to 94%. With the help of this product, doctors with more than five years of experience can challenge more difficult and complex cases, and the success rate has increased from 75% to 96%.
It is expected that the UKnow® intracranial aneurysm surgery planning software will quickly open up the market as a leading product in the medical AI industry and lead the development of the industry.
In fact, in addition to this product, Unionstrongtech has also developed an integrated intelligent diagnosis and treatment platform for more acute and chronic cerebrovascular diseases, providing patients with cerebrovascular diseases from automatic screening, accurate diagnosis, treatment decision-making to surgical planning, full-process AI products and services for intraoperative assistance and postoperative follow-up.
In order to promote the level of stroke prevention and treatment in China, Unionstrongtech has also carried out strategic cooperation with GE Healthcare, Akcome Group and other enterprises based on its own product advantages. For example, Unionstrongtech cooperated with GE Healthcare to provide it with the ischemic stroke AI diagnostic system UGuard®, and jointly launched the first neuro-interventional AI intelligent vascular machine to empower grass-roots hospitals; it also cooperated with Akcome Group to integrate AI technology in physical examination, and cerebrovascular disease can be screened, prevented and treated early, and strokes can be strangled in the bud.
As Unionstrongtech provides more valuable services to patients, doctors, hospitals and partners, it will also accelerate its growth, and the road to growth will become wider and wider.