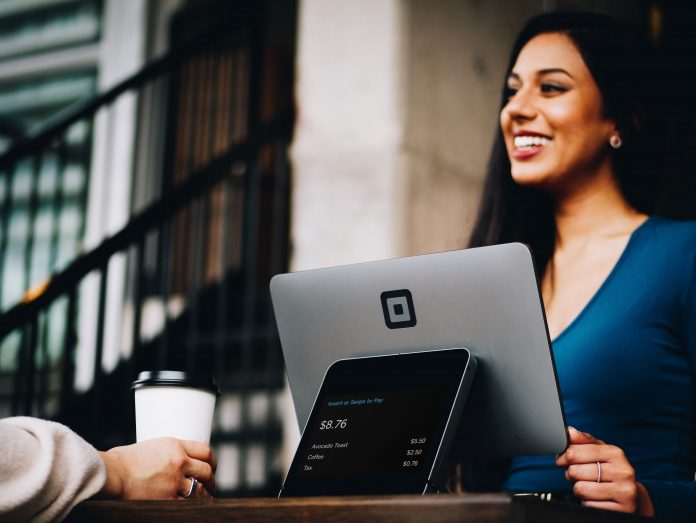 In the past, we have imagined that through a certain technology, various devices in the future will be soft and light like paper, and can adapt to people's various needs. This is the flexible electronic technology listed by the US Science magazine as one of the world's top ten scientific and technological achievements in 2000. It provides unlimited imagination for the birth of various flexible devices, and also makes people's lives full of various surprises.
Today, in the electronics arena, flexible screens are no longer new. In the field of medical devices, flexible electronic technology is also expected. In Jiaxing, Zhejiang, a company pioneered the use of flexible electronic technology to develop a variety of ultra-light, ultra-thin, ultra-soft wearable medical devices.
This company is Zhirou Technology. Established in January 2016, Zhirou Technology is a benchmark project for the transformation of scientific research achievements of Tsinghua University, focusing on research and development and production of flexible medical electronic products that can be used in human body. Since the company's ECG monitors, temperature monitors, and sleep monitors were officially released at the Wuzhen Internet Conference in 2018, the cumulative sales have reached nearly 10,000 units, and have been enthusiastically sought after by major hospitals, pharmaceutical companies, and consumers. .
From aerospace to medical field
Although Zhirou Technology has just been established, the company's founding team has been studying the history of flexible electronic technology for more than 10 years. Since 2008, the core founders of Zhirou Technology have been involved in academic and applied research related to flexible electronic technology at Tsinghua University.
Initially, the research team's flexible electronics research results were mainly used in the aerospace industry. Due to the strict requirements on the materials, weight and thickness of flexible electronic products in the aerospace industry, the team's technology has been deeply honed. Later, in the process of technology transformation, under the leadership of Chairman and Chief Technology Officer Su Honghong and CEO Fu Ji, the flexible electronic products of Zhirou Technology team gradually achieved the industry leading level.
With the advancement of medical technology and the awareness of public health management, wearable medical devices are experiencing explosive growth. The research team at the expense of the company has gradually found that the soft, deformable and anti-motion interference characteristics of flexible electronic products are very suitable for medical applications.
"There are many flexible electronic products on the market that have been exposed, such as the recent hot folding screen phones. However, from the core functions, folding screens are not just for mobile phones." Fu Ji said, "Flexible wearable devices can be closely attached. Compared with rigid wearable devices such as wristbands, it has the advantages of comfortable use and accurate data monitoring. The future development direction of medical devices must be flexible."
Fu Ji believes: "Medical devices can take advantage of flexible electronics to the extreme." Therefore, the company's founding team invested in the wave of wearable medical devices, founded Zhirou technology.
Create ultra-soft, ultra-thin, ultra-light flexible electronic products
Shortly after its establishment, Zhirou Technology invested tens of millions of RMB to build a production line covering an area of ​​1,500 square meters.
There are very few startups that have established a complete production line in the medical device field. When it comes to establishing a production line, Fu said: "The high-level mass production manufacturing process is the core barrier of flexible electronic products." Initially, Zhirou Technology also passed Production is carried out in cooperation with the foundry. However, several foundries have been replaced in succession, and the company has not been able to produce products with appropriate thickness and flexibility.
Fu Ji said: "Because the founding team is a technical background, there is a belief that we must be the top flexible electronic products in the medical field." In view of this, Zhirou Technology began to build its own production line, polishing the manufacturing process and forming a production team. After nearly two years of exploration, it finally succeeded in producing ultra-soft, ultra-thin, ultra-light flexible electronic products.
Based on flexible electronic technology, Zhirou Technology has developed three flexible wearable devices with different functions. These three products are only one-third the thickness of similar products, with a compliance of 180° and a weight of between 5 and 9 grams. These features make the products of Zhirou Technology close to the skin, and the monitoring accuracy reaches the medical standard.
>>>>
Gentle body temperature monitor
The body temperature monitor provides continuous temperature monitoring for patients with abnormal body temperature such as infants. When the baby's body temperature is abnormal, the monitor can give an alarm in time. This product also generates a temperature profile for doctors and parents to view.
>>>>
Heart soft heart monitor
The ECG monitor is an ideal tool for doctors to perform disease screening and postoperative management. This product provides continuous ECG monitoring for cardiovascular disease screening such as atrial fibrillation, remote postoperative management and cardiac rehabilitation services. Patients can wear this product to move freely at home, and doctors can view their ECG report in the hospital system.
At the same time, ECG monitor is also a very convenient self-health management tool, which can help the fitness people improve their safety, optimize training methods and improve training results. In addition, this product can also be used to select athletes. Due to its ultra-soft, ultra-thin and ultra-light characteristics, the anti-interference ability is excellent, which enables the monitor to provide users with stable and high-quality ECG waveforms even under intense exercise.
Zhirou Technology has cooperated with the Wuxi Marathon Organizing Committee to equip the contestants with ECG monitors, so that the organizing committee can observe the athletes' ECG data in real time, so as to provide early warning and timely intervention for unexpected situations such as sudden death. And after the game combined with ECG data, provide professional advice for the athlete's physical recovery.
>>>>
Dream enjoyment sleep monitor
The sleep monitor provides sleep monitoring and night care services to individuals by monitoring their sleep quality at night, sleep stages, sleep apnea, and heart night events.
At present, both the gentle body temperature monitor and the Xinrou ECG monitor have obtained the national second-class medical device certification, the gentle body temperature monitor has obtained CE certification, and the certification of more models is also being carried out in an orderly manner. In addition, Xinxin ECG monitor also won the US CES Innovation Award.
Due to the potential of flexible electronic technology in the medical field, major hospitals have thrown a cooperative olive branch to Zhirou Technology. At present, Zhirou Technology is conducting product research and development and scientific research cooperation with many large hospitals, such as 301 Hospital, Peking University First Hospital, Peking University Third Hospital, Peking University People's Hospital, Air Force General Hospital, and Zhejiang University Second Hospital.
Establish "soft valley" to form a complete industrial chain
Only three years after its establishment, Zhirou Technology was rated as a national high-tech enterprise. In the future, the company's goal is to become a leader in flexible medical electronics.
Fu Ji said that the company's future development strategy is divided into two parts, one is product development, improvement and sales, and the other is to establish a flexible electronic medical industry chain.
"Flexible electronic technology is a very basic technology, with broad application prospects and huge market in the medical field." Fu Ji said.
At present, the products of Zhirou Technology are all monitoring equipment. Next, the company will apply flexible electronics technology to more medical devices, such as therapeutic products. At present, some patients with hypertension cannot be treated by taking drugs. Zhirou Science plans to develop medical devices for body surface or body to regulate the blood pressure level of patients. In addition, the company will also develop flexible products for the medical beauty field.
Zhirou Technology chose an open and cooperative attitude to accelerate the commercialization of flexible electronic products. At present, it has reached cooperation and signed contracts with a number of listed companies. It is reported that Zhirou Technology is cooperating with well-known domestic pharmaceutical companies to integrate temperature monitors with antipyretic drugs to better serve the cold.
In addition to research and development products, as a leader in flexible electronic medical products, Zhirou Technology is working with the Zhejiang Provincial Government, Tsinghua University and local enterprises in Zhejiang Province to establish a "soft valley" in the Hangzhou-Jiaxing area of ​​Zhejiang. "There is Silicon Valley in the United States and Optics Valley in Wuhan. We want to build a 'soft valley' with the support of Zhejiang Province, from material processing, design and development, to production, sales, and customer service, to form a complete industrial chain. "
Only half a year after the establishment, the company completed the 20 million RMB angel round of financing invested by Zhehua Investment and Vertical and Horizontal Capital.
Zhirou Technology CEO Fu Ji said: "Wearable medical equipment and flexible electronic technology are hot areas of the moment, the company has entered the right track, and naturally can get the favor of investment institutions."
Fu Ji also said that the company's products are mature, and the lack of sales channels is currently the biggest problem. Currently, the company is looking for partners and a new round of financing.