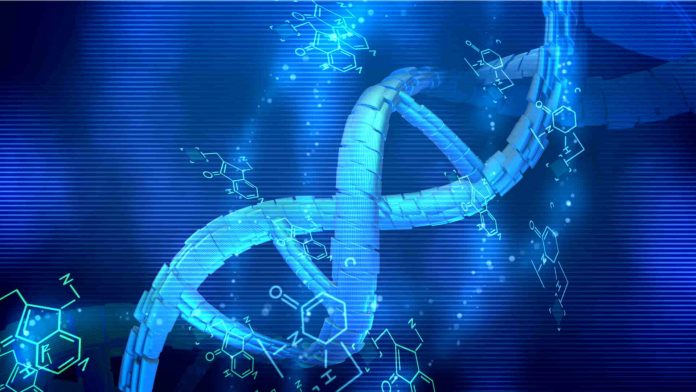 Galixir recently announced that it has completed nearly 10 million US dollars of Pre-A round of financing. This round of financing was jointly led by DCM and Source Code Capital, followed by Morningside Capital, and Gao Rong Capital, the lead investor of the company's angel round, continued to raise. This round of financing will be mainly used for the company's various research and development investments, including the development of technology platforms and the expansion of technical teams.
Founded in 2019, Galixir is a solution provider that empowers the research and development of new drugs with AI technology. The company is committed to combining cutting-edge artificial intelligence technology with pharmacy, chemistry, biology and other technologies to build an artificial intelligence drug discovery platform to help scientists explore a broader space for medicines, reduce drug development costs, and shorten new drug development cycles. Galixir became the selected company of Merck China Accelerator in November 2019.
According to research data from Nature, it takes an average of 10 to 15 years and nearly US$3 billion in research and development costs to develop a new drug from project launch to approval, and this research and development cost is still rising year by year.
At the same time, according to Deloitte research statistics, the rate of return on new drug R&D for large biopharmaceutical companies has dropped to a nine-year low, only 1.9%.
For large pharmaceutical companies that invest more than tens of billions of dollars in research and development each year, high-intensity research and development investment may not be able to bring appropriate returns. The decline in the rate of return on R&D has given birth to a division of labor between large pharmaceutical companies and R&D technology companies.
As traditional drug development methods continue to face the challenges of two major bottlenecks in cost and success rate, more and more scientists are turning their attention to artificial intelligence technology that has become popular in recent years, hoping that AI can bring different inspirations to scientists.
In the context of the above-mentioned industry, Galixir, who is committed to using AI to empower the research and development of new drugs, proposed corresponding solutions, and completed two consecutive rounds of angel round and Pre-A round of financing in just six months, with a financing amount of more than ten million US dollars .
"Based on artificial intelligence technology, customers can use deep learning models to learn data sets. The learned and trained models can automatically complete molecular design, synthetic design, drug property prediction and optimization, and truly reduce the burden on customers and increase the rate of return." Founder &CEO Dr. Chengtao Li said.
At present, Galixir has completed the construction of multiple drug R&D modules including reverse synthesis reaction prediction, drug screening, molecular design, etc., completed the delivery of several customer designs, and has become a strategic partner of well-known domestic pharmaceutical companies and industry experts Jointly discuss in depth the application of artificial intelligence in the field of drug development.
It is worth mentioning that the company has also published a number of academic articles with industry influence at top international conferences on artificial intelligence such as ICML and NeurIPS.
Today, Galixir has gathered top international talents in artificial intelligence, chemistry, biology and other fields. The core team members come from top universities at home and abroad such as Massachusetts Institute of Technology, Yale University, Tsinghua University, Peking University, as well as Internet companies and multinational pharmaceutical companies.
Galixir founder & CEO Li Chengtao graduated from Tsinghua Yao Class with a bachelor's degree, and then received a Ph.D. in computer science from the Massachusetts Institute of Technology. He has published many papers at top artificial intelligence conferences and is one of the top scholars in the AI ​​+ chemistry cross-field.
The company's other expert advisory team is composed of senior professors and scholars from top universities and scientific research institutions such as Massachusetts Institute of Technology, Tsinghua University, Shanghai Jiaotong University, Fudan University.
Speaking of investment logic, DCM China Managing Partner Zeng Zhenyu said: "DCM has always been very concerned about the business opportunities of AI applications in different industries. Drug R&D is an area that is very suitable for AI to create value. Traditionally, drug R&D relies heavily on manual experience. It takes a long time and has a lot of data but the value has not been discovered. We are optimistic about the team of Xingyao, using artificial intelligence to bring new vitality to traditional drug development."
Huang Yungang, a partner of Source Code Capital, said: "Under the superposition of technological changes, talent accumulation and national strategies, China's innovative drug R&D is in the golden cycle. New technologies are the key to China's innovative drug breakthroughs. In recent years, The importance of data science in drug development is rapidly increasing, especially after the intervention of machine learning technology, the combination of data and algorithms has achieved encouraging results in the modeling and analysis of some complex problems; this in turn will Further promote the production of massive data and the iteration of algorithms, and significantly change the method system of drug development. Galixir's team has a very strong background in machine learning, chemistry and biology, as well as rich engineering experience. We believe that the team can work on AI + new drugs. Significant achievements have been made in the field of research and development."
Morningside Capital said: "New drug discovery is one of the vertical industries that is most suitable for artificial intelligence to exert its advantages and generate commercial influence. Not only is the target protein and drug molecule highly structured chemical structures, they naturally conform to AI. The calculation logic of the whole industry, and the large-scale production of new druggable molecules has not only improved the efficiency of the entire industry, but also systematically generated new supplies, which in turn promoted the reshaping and digitalization of the entire industry's value chain. Schrödinger The performance of Nasdaq proves that global investors have recognized the platform-enabled new drug R&D business model, and in China, a huge drug market in urgent need of innovation, innovative companies with artificial intelligence platform-based new drug discovery technologies are even more promising. Galixir Both of our AI capabilities and our understanding of vertical industries have exceeded our expectations for startups, and we believe that they will achieve deep industry and commercial value in the future."
The person in charge of Gaorong Capital's project said: "Life science and information technology is the direction that Gaorong Capital continues to focus on. We firmly believe that great technology companies will be born at the intersection of these two disciplines. The past 10 years have witnessed artificial intelligence. With the rapid development of artificial intelligence, artificial intelligence is playing a huge role in solving the most important problems of mankind. Pharmaceutical is such an important application field. This is also a very challenging field. It requires the team to master the most advanced artificial intelligence technology. At the same time, he has a deep understanding of the pharmaceutical industry. Galixir is a cross-border team with top talents in artificial intelligence, chemistry, biology and other fields. We believe that Dr. Li Chengtao and the team's technical exploration and research and development pain points will drive the team to continue Towards the world's leading artificial intelligence drug research and development company."