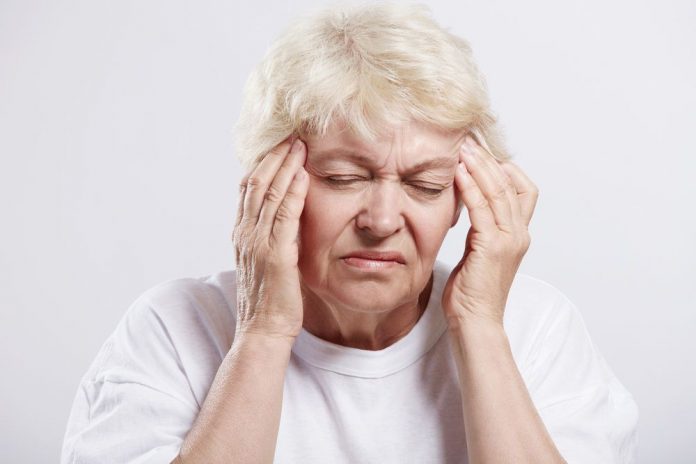 A consensus: digital therapeutics have become a hot topic in recent years; another small question: besides psychiatric diseases such as schizophrenia and attention deficit disorder, endocrine diseases such as diabetes and obesity, and circulatory diseases such as hypertension and heart failure, what indications for prevention, management and treatment can be the next big thing for digital therapeutics?
Indeed, since digital therapeutics emerged in the U.S. in the 2010s and sparked intense industry interest in 2017, the development of digital therapeutics has blossomed around the world – not only has the market size reached $3.5 billion (according to VCBest Research's Global Digital Therapies Industry Report (2022), in 2020, the global digital therapeutics market size of $3.5 billion in 2020, is expected to reach $19.1 billion in 2028), but also the birth of a number of well-known digital therapeutics companies such as Welldoc, Voluntis and Propeller Health.
And, while the global digital therapeutics industry is on the fast track, the indications for which digital therapies are currently targeted also show a certain degree of aggregation.
According to VCBeat Research's "China Digital Therapy Industry White Paper (2021 Edition), there are 12 categories of digital therapy products with more than 30 specific indications according to indications. Among them, there are 10 indications for psychiatric disorders, followed by 7 indications for neurological disorders, and 3 indications for respiratory disorders, endocrine disorders and circulatory disorders. In other words, the indications for digital therapy products are relatively concentrated at present.
But it is undeniable that in these relatively concentrated digital therapeutics indications, a number of enterprises with certain market influence have emerged. This begs the question: Where is the next windfall of digital therapeutics indications?
Perhaps it can't be called a windfall, but there are already companies "thinking outside the box" to explore the application of digital therapeutics in other indications, such as Doboso's visual function training software for strabismus, and Shray Medical's rehabilitation training software for vestibular function rehabilitation, creating The DTx platform for hearing and balance medicine.
At first glance, hearing and balance problems may sound strange, but how far can we go by choosing this track for our business? How far can this track go? How hot can the "digital therapeutics" bring this track?
We have more than 100 3A hospitals, more than 20,000 patients rehabilitated, more than 10 papers published and more than 10 million sales in 2022. …… This is the report card Shray Medical has delivered so far. We don't seem to have the right to evaluate how the achievements are, but it is worth affirming that Shray Medical is currently the first digital therapeutics platform focusing on hearing and balance medicine in China, or more precisely, Shray Medical is currently the first digital therapeutics platform focusing on vestibular function rehabilitation in China.
The huge demand for vertigo treatment vs. the lack of resources and treatment methods for treatment and rehabilitation
Vertigo is a kind of kinetic or positional illusion caused by the body's impaired spatial orientation. Patients who suffer from vertigo often feel dizzy in the sky and even have symptoms of autonomic dysregulation such as nausea, vomiting and cold sweat. After the acute phase of vertigo, patients' residual vestibular dysfunction will also evolve into chronic dizziness and balance dysfunction, which will seriously affect patients' quality of life.
Vestibular rehabilitation treatment refers to a series of targeted individualized rehabilitation training programs to improve the patient's vestibular, visual and proprioceptive coordination and control of balance, and mobilize the compensatory function of the central nervous system, so as to reduce or eliminate the patient's vertigo symptoms.
Benign paroxysmal positional vertigo (BPPV), unilateral or bilateral vestibular dysfunction, Meniere's disease, geriatric vestibular abnormalities, central vestibular dysfunction and other vertigo dizziness and postural imbalance symptoms can be treated with vestibular rehabilitation training. That is, the indications for vestibular rehabilitation are relatively broad.
And, according to Huang Caixiang, the base of vertigo patients is huge, with about 40 million people visiting hospitals for vertigo each year, and the incidence of vertigo is about 25%-30% in the elderly population over 60 years old.
According to a survey conducted by the CDC, the annual incidence of falls among people over 65 is about 33%, and more than half of them will fall again, and the incidence of falls among people over 80 has reached 50%. With the deepening of the aging society, the population base of vertigo and balance disorder patients is still likely to grow further.
However, in the face of the huge market demand, the resources for vertigo treatment and rehabilitation seem to be somewhat "weak".
First of all, the current clinical resources for vertigo treatment are extremely inadequate. The cause of vertigo is very complicated and involves many departments such as otolaryngology, neurology, orthopedics, psychology, etc. At present, few hospitals have independent vertigo departments. The lack of clear-cut departments has led to the scattering of patients to different departments, and the lack of doctors who have studied vertigo treatment systematically and complete vertigo treatment equipment in each scattered department has led to the lack of standardized vertigo treatment and misdiagnosis of many patients.
Secondly, there is a serious mismatch between the supply and demand of vertigo rehabilitation. "Primary and secondary hospitals have vertigo patients but few doctors who have systematically studied vertigo treatment and vestibular rehabilitation, and basically do not carry out vestibular rehabilitation, while tertiary hospitals have specialists but few beds for vertigo patients and not enough vestibular rehabilitation therapists, so it is also difficult to carry out vestibular rehabilitation training." Huang Caixiang said that drugs are usually used for symptomatic treatment of acute attacks of vertigo, and there are no specific drugs for vertigo in clinical practice. Vestibular rehabilitation training has been internationally recognized as one of the main ways to treat vertigo, especially long-term recurrent vertigo.
However, as mentioned above, due to the lack of professional medical resources, in the past, vestibular rehabilitation training was mainly conducted by patients themselves according to written and pictorial medical instructions (later developed into CD-ROMs), which was not only tedious, but also had poor patient compliance, and the training effect could not be evaluated. As for the doctors, since they cannot evaluate the rehabilitation effect of the patients, there is no way to follow up the patients and adjust the training program in time.
In other words, the ideal vestibular rehabilitation training needs interesting content to improve patient compliance, and the ability to collect training data to evaluate training outcomes to help physicians "manage" the vestibular function rehabilitation process.
"Improving patient compliance," "evaluating outcomes," and "managing the disease process" sound familiar, but isn't that what digital therapy is all about? Thus, vestibular rehabilitation is also an applicable scenario for digital therapy.
So, how does Shray Medical apply digital therapeutics to vestibular rehabilitation and the entire field of hearing and balance?
Shray Medical's vestibular rehabilitation products began in 2018, before the concept of digital therapy had fully emerged in China and the approval policy was clear. Prior to that, Shray Medical was a company focused on innovative medical device development, and it has maintained its sense and ability to develop innovative medical devices accordingly.
In particular, Shray Medical's vestibular rehabilitation software has been developed in strict compliance with domestic and international treatment guidelines and expert consensus, and Shray Medical's VR vestibular rehabilitation technology has even been included in the Chinese Vestibular Rehabilitation Expert Consensus.
Currently, Shray Medical is conducting relevant multi-center clinical trials with Wuhan Union Medical College Hospital, Wuhan Tongji Hospital, First Hospital of Shanxi Medical University, Peking University People's Hospital, and Shanghai Changzheng Hospital.
The primary reason for attracting many doctors to ally with Shray Medical is naturally the product strength of its vestibular rehabilitation training. Specifically, through VR technology, fun content, and sensor technology, Shray Medical enables patients to conduct immersive training in VR scenarios, improving patient compliance while providing real-time feedback on training results.
In this way, for patients, the fun and relaxing content helps them to stick to the training, and the real-time feedback helps them to self-check whether the rehabilitation movements are standardized and helps them to recover their vestibular function, while the portability of the device and the successful construction of Shray Medical's DTx platform for vestibular rehabilitation allow patients to complete their training at home without having to go to the hospital multiple times, saving financial costs and This saves money and time.
For doctors, the advent of digital therapeutics products for vestibular rehabilitation means that they are less dependent on doctors and do not need to supervise and guide patients during training, which means that their work efficiency is improved to a certain extent; and based on data collection technology, doctors can keep track of patients' training and provide interventions when necessary.
What's more, Shray Medical's vestibular rehabilitation digital therapeutics product has dozens of training modules built in to meet the individual training needs of different patients, so that doctors can simply diagnose the type of vertigo and then combine different training modules to form a personalized training program for the patient. Therefore, it is very friendly for doctors who do not know enough about vestibular rehabilitation for vertigo.
At the same time, thanks to Shray Medical's years of experience in the medical device field, it has developed a mature medical sales channel with a nationwide network of agents and more than 100 distributors at the city and county level by 2022.
At this point, it should be emphasized that in the field of vestibular rehabilitation digital therapeutics, Shray Medical wants to launch a product combining hardware and software, and build a vestibular rehabilitation digital therapeutics platform based on it, to complete the closed-loop layout of the whole process from diagnosis and treatment to rehabilitation. At present, the layout of the diagnosis and treatment process as well as the registration of vestibular rehabilitation digital therapy products have already started.
Next, Shray Medical, which is committed to becoming the leader in digital therapeutics in the field of hearing and balance medicine, will also engage in the research and development of digital therapeutics products for tinnitus and deafness, thus completing its layout of digital therapeutics in the field of hearing and balance.