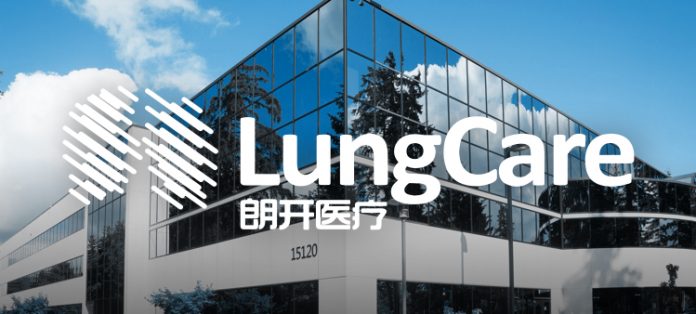 Lungcare Medical, a domestic innovative company, launched the early diagnosis and treatment equipment for lung cancer – electromagnetic positioning technology. It features a wide range of bronchoscopes and the ability to accurately position bronchial lesions in minutes. Compared to imported products, patients do not require general anesthesia during surgery, which greatly minimizes the risk of surgery.
Founded in 2012, Lungcare Medical self-developed bronchoscope placement navigation system which can achieve virtual bronchoscopy and 3D CT imaging technique. Besides it is able to plan the proper route to targeted location, monitor the real-time navigation as well as making postoperative case analysis.
Early pulmonary nodules mainly occur in the peripheral area of ​​the lungs, where the bronchus is dense and the diameter is small where conventional bronchoscopy cannot be achieved. Therefore, the most effective early biopsy is often unable to achieve the desired results due to sampling difficulties. Therefore, 80% of lung cancer patients in China are already in advanced stage at the time of diagnosis, and the five-year survival rate of such patients is less than 15%.
In October last year, the Affiliated Hospital of Guangzhou Medical University successfully completed a surgery using the system. Due to the planning and guidance of the electromagnetic navigation system, the operation was performed in a precise and minimally invasive manner. Only 6 hours after the operation, the patient can get out of bed and have a free moving and walking.