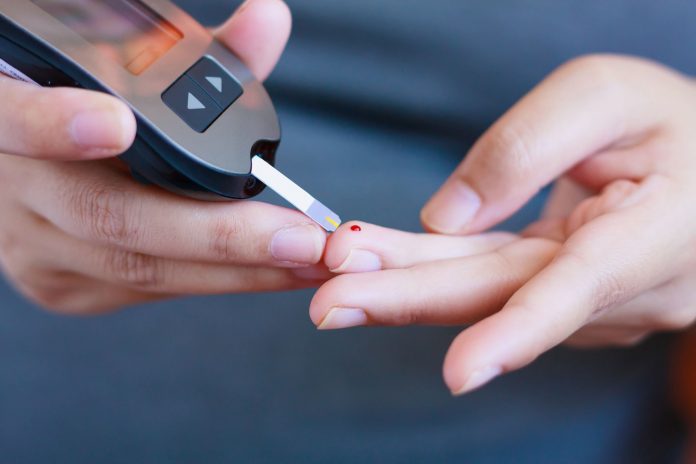 The domestic epidemic situation has gradually eased, while the foreign epidemic situation continues to escalate. I have to say that the "stress test" of this raid exceeded everyone's expectations, and many industries and individuals felt difficult and unbearable.
For the 180 million patients with chronic diseases in China, they are even more dangerous in the epidemic. We see that in some of the critical and death cases of new coronary pneumonia announced by the National Health and Health Commission, most of them are patients aged 60 years and over. They are generally suffering from chronic diseases such as hypertension, cardiovascular disease and diabetes. People with chronic diseases are more susceptible to serious illness or even death risk after being infected with new coronary pneumonia. Anti-epidemic measures such as reducing going out and going to hospitals are undoubtedly a dilemma for chronically ill patients who have long-term demand for useful drugs.
Under the epidemic, how to manage the health of chronically ill patients? After the epidemic, how to improve the service level of chronic disease management?
"During the epidemic, new technologies such as the Internet, big data, and AI have highlighted huge opportunities in chronic disease management. The Internet cloud platform empowers chronic disease management and opens a new model of chronic disease management. This is both a boost and a counterpoint to chronic disease management. The arrival of the era of device cloud services. The next stage of chronic disease management equipment must be a close combination of hardware + cloud services. "Li Yin, co-founder of LenoMed, commented.
Insulin pump and CGM industry "big cow", founder of advanced service concept
"As early as when I chose a major in the college entrance examination, my father, an aerospace engineer, said that the future must be a major trend in cross-industry development," Li Yin said. Then Li Yin was admitted to the Capital Medical University with top results and chose the biomedical engineering major to become the first batch of students in the major. During her 8 years of schooling, Li Yin has comprehensively studied medicine, electronic technology, and computer technology. This not only saved her knowledge for the participation in the research and development of insulin pumps and hormone pumps, but also taught her to cross the boundaries of the application industry. The concept of innovation brought about by integration has laid the foundation for advocating innovation twice in the service of chronic disease equipment in the future. After graduating with a master's degree from Capital Medical University, Li Yin joined a foreign-funded hospital and was responsible for the procurement of equipment.
"This is an experience that has a deep influence on me. It turns out that the hospital can not only have the smell of disinfection water and a serious doctor in a white coat. It can be warm and bring a good medical experience to patients in all directions. It was the first time I learned a concept: how to treat patients as an emotional person. "Li Yin said.
Around 2000, the product for treating diabetes, insulin pump, has just entered China. The insulin pump is a device that continuously injects insulin into the body through a hose connected to the human body, also known as "artificial pancreas". Insulin pump can control the insulin injection to every minute, which better simulates the physiological insulin secretion. Using the insulin pump can effectively control the blood sugar, and can also make the life of diabetic people more free.
Li Yin introduced that when she decided to enter the field of diabetes as an insulin pump, the first thing that attracted her was that the insulin pump was a therapeutic product, and secondly this product was a very "new" technology in the market. In 2002, Li Yin joined Medtronic's diabetes business line. "When entering Medtronic, its diabetes department had just started. There was no sample on the market for the establishment of service and education systems. We must proceed from the needs of doctors and patients, and Learn from other service industries. "Li Yin introduced. From scratch, Li Yin, who was then the customer service manager of Medtronic Greater China, built the service and education system of Medtronic insulin pumps and CGM series products in one hand and continues to use it to this day.
The special feature of this system is that it closely integrates products and services, creating a patient-centric hotline service and regular tracking of chronic disease management equipment. "Not only to sell a good insulin pump to patients, but to add services and care on the basis of the product." This concept was proposed by Li Yin twenty years ago. At that time, it was also a pioneer in the medical equipment industry. Time proved that, This model has created high barriers for Medtronic in diabetes products.
In 2010, Li Yin left Medtronic. With a medical student background and more than 10 years of medical device industry experience, Li Yin has always wanted to make an insulin pump that Chinese people can afford and can surpass imported performance. In 2014, she founded LenoMed with Eric as co-founder to develop and manufacture innovative micro-medicine infusion equipment for chronic patient groups. In the same year, she received angel round financing from Junlian Capital.
"Turn crisis into opportunity": start online services, internal training, and build a new service model under epidemic conditions
LenoMed's team is a group of experts from engineering and medicine, and has the underlying core technology of chronic disease management equipment. The founder, Dr. Huang Xiaomin, was born and studied abroad. He worked in Johnson & Johnson, Medtronic, and Sanofi medical giants, and is proficient in IT technology. Relying on the excellent team, LenoMed has successfully built five core products in just a few years, including a new generation of insulin pump, InnoPump hormone pump, Xtratop smart medicine box, InnoPen electric injection pen, Kailian cloud management platform and so on.
Among the five major products, the two most important products are the new generation of insulin pumps and pituitary hormone pumps. In September 2019, a hormone pump product that can effectively treat hypothalamic-pituitary gland axis diseases such as the rare disease Kalman syndrome was approved by the NMPA for marketing. In December of the same year, the self-developed new-generation insulin pump obtained the registration certificate issued by NMPA.
The addition of Li Yin has helped to innovate LenoMed's product concept, and laid the groundwork for LenoMed's take-off. In the past 20 years of the accumulation of the diabetes industry, through in-depth research on products, Li Yin believes that with the development of Internet technology and the changing habits of patients using products, insulin pumps and other micro drug infusion equipment should do more service innovation.
The outbreak of the outbreak has caused many industries to shut down. Many outpatient pharmacies have closed their doors. "Difficult to use medicine" has become a true portrayal of chronically ill patients during the outbreak. For diabetics who rely on insulin pumps for disease treatment and rare patients who need to regularly go to developed cities for examination and treatment, it is difficult to fight the epidemic and cannot have good medical environment conditions. Daily and orderly disease management has also become a problem. . Especially as a smaller group of patients, it is more difficult for patients with rare diseases to take medicine than chronic diseases, and the experts they can find are very limited.
In order to solve the needs of these two groups, during the outbreak, LenoMed actively responded, quickly started the preparation of online services and internal training, and connected Kailian's cloud management service platform and APP through the device's Bluetooth function to serve customers in the cloud in real time.
"During the epidemic, we will respond to user needs in real time. For example, new users can complete warranty registration and training record upload online, which is safe and fast; some customers accidentally touched the device while riding the bus. I want to know whether it will affect the customer service. Answer one by one; in addition, the information of the device can be synchronized at any time. If there are some use problems such as the battery needs to be replaced, the user will be reminded in time. "Li Yin said. This device + cloud service model not only covers customer training, warranty service, question answering, etc. online, but also synchronously transmits data in real time; In addition, LenoMed also established a database for its disease management and care. The service of chronic disease management equipment has evolved from the first generation to the second generation, moved from traditional offline to online, and upgraded from equipment management to disease course management. For customers, it is more efficient and intelligent.
Taking rare diseases as an example, regular follow-up visits are required during treatment, and the care network can reduce the situation of patients traveling long distances to return to the clinic. He can complete some routine follow-up examinations at the local hospital, and then synchronize these examination results in time Experts' evaluation opinions, more efficient and convenient treatment.
"This is the establishment of a brand-new service method for the medical terminal of traditional chronic disease management equipment." Li Yin said that this set of service concepts is currently at the forefront of the industry in China. "In fact, this has a lot to do with our initial idea of ​​making products. In 2014, Internet medical treatment was very hot, but we insisted that the Internet must be deeply integrated with chronic disease management equipment in the future, and Bluetooth was used on the first generation of products. Design. This design is completely different from similar chronic disease management infusion equipment. "Li Yin pointed out that from the foreshadowing of Bluetooth technology to the supporting cloud management service platform, the strong combination of technology + service has successfully established Kailian The barriers of the new generation of insulin pumps in the industry, and opened the distance to compete with their peers.
In the past, Kailian team used Bluetooth technology and cloud services as added value, but today, this will become a very important performance. "The epidemic is not just about letting everything press the pause button, but it also brings many new thoughts in the industry. For example, the outbreak of Internet medical growth in this epidemic indicates that the future online will become a new position. LenoMed Thankfully, we were deploying cloud services a few years ago, and now we are going to follow this wave and stick to it. "Li Yin said.
During the outbreak, LenoMed optimized the cloud management service platform and conducted an in-depth training of all internal staff. In the strategic direction, the cloud will become an indispensable function of the product, which is a business focus for a long time in the future. At the same time, in terms of international business, the English version of the cloud service management platform will be added to overseas.
The brand-new structure and appearance design, the first to use a color OLED screen and touch keys, built-in BLE Bluetooth, equipped with a cloud-based chronic disease management system and APP, Kailian insulin pump will build a new generation of insulin pump standards.
Chronic disease management cloud management service fully developed, will create "out-hospital care network"
Go further. Under the continuous influence of the Black Swan incident, Kailian has its own plan on how to turn the crisis into an opportunity for development and how to better serve patients after the outbreak.
Li Yin said that the course of chronically ill patients may last a lifetime, and the days outside the hospital need more intimate and continuous health guidance and care. Especially in the current context of the new coronary pneumonia epidemic, patients with chronic diseases are susceptible and high-risk groups, and daily health management, disease prevention, and improvement of their own health quality are particularly important.
In the product service strategic plan, Kailian's first step is to move the service to the maximum extent online, including the most basic product services; the second step is to synchronize the operation of the equipment; the third step is to monitor the patient's course Management; The fourth step is to establish a care network for chronic and rare diseases.
"Now the first three modules are relatively mature. In terms of disease management, internal technology has been perfected and more patients are currently joining. The fourth step is what we want to achieve in the future. When our equipment and cloud service platform are popularized After a certain degree, I hope to promote the formation of a care network outside the hospital. "Li Yin said.
She explained that the fourth step hopes to unite medical resources at all levels, starting from the needs of patients, uniting the primary hospitals around them and the top three hospitals in the central city through the data platform to form a care network. Taking patients with chronic diseases or rare diseases as an example, patients with chronic diseases or rare diseases in remote areas can do some basic examinations at local hospitals. When they need medical advice in stages, they can contact the experts of the central hospital. The results of the previous basic examination are recorded on the cloud management platform, and a good closed loop is formed through the patient + cloud management platform + primary hospital + top three hospital.
"This concept means that we can integrate and integrate all patient data to form a report, so as to better serve patients." Li Yin said.
Finally, she said that LenoMed has set sail for the era of cloud services for chronic disease management equipment. "We can't change the disease, but it can improve the lives of patients." She said that the ultimate mission of LenoMed is to provide effective and economical treatment options for patients with chronic diseases, to allow chronic patients to have a reliable domestic brand, and to create more for chronic patients beautiful life.