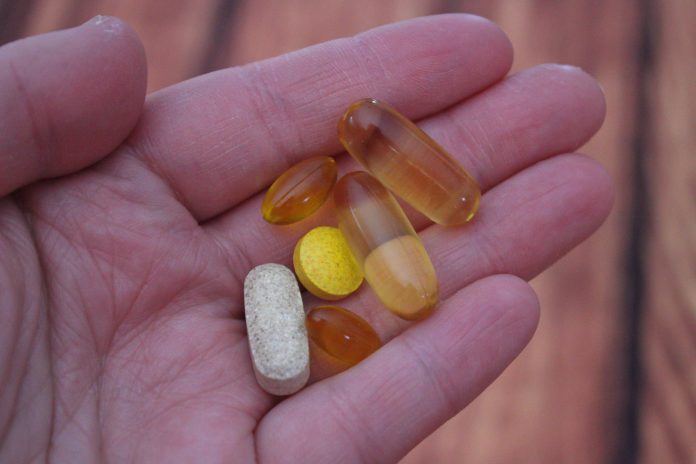 Tailai, a biotechnology company focused on the development of next-generation liquid biopsy technology and products based on bioomics, has announced the completion of tens of millions invested by well-known biomedical institutions such as Ruifu Medical Health Fund, Kangsheng Global and Kunpeng Medical Angel Fund Yuan in Pre-A round of financing, and Huang Jieben served as the exclusive financial advisor for this round of financing. It is understood that this round of financing will mainly be used to support the company's third-party medical laboratory construction layout, professional qualification declaration for pan-tumor screening products, and related research and development of single-disease clinical products.
Tailai was founded in June 2018. Based on completely independent intellectual property rights and technology, it has high-throughput pan-tumor screening technology products, single-disease precision screening technology, and single-disease clinical high-precision diagnostic technology products. Multiple products and technology pipelines based on multiple biometric technologies. Tailai CEO Liu Yaokun told ArtNet that the chairman of Tailai 's scientific advisory board is a leading pioneer scientist in human bioomics technology—Professor Michael Snyder, director of the Department of Genetics at Stanford University. The company 's technology joint R & D cooperation unit is China 's National Biomedical Materials Engineering Technology Research Center, which is the world's top professional biomedical material research and development institution, has been reported in depth in the main issue of Nature magazine. The company's scientific research and technical team brings together researchers from many frontier scientific fields such as biochemistry, molecular biology, bioengineering, biomaterials engineering, data science, etc., and possesses highly difficult interdisciplinary comprehensive research and development capabilities. In addition, the company is led by a professional team with senior experience in the pharmaceutical industry. In less than 2 years of establishment, the company has collected more than 20,000 real-world multi-group human data, applied for dozens of invention patents, software copyrights, etc. Successfully developed multiple omics diagnostic technologies and products based on metabolomics and epigenomics.
At present, Tailai has built a rich pipeline of products under research to meet clinically unmet health management and disease diagnosis needs. The scientific results have been repeatedly published at several industry-leading medical academic conferences, including ESMO and CSCO, and continue to iterate. The technology and products have been recognized by well-known top three hospitals, well-known medical examination institutions and customers.
In terms of health screening, Tailai 's self-developed pan-tumor screening product, Meta-Pan ™, uses a unique "laser + nanomaterial" technology to perform high-throughput on 432 metabolic marker combinations. Detection and analysis can achieve high specificity and high sensitivity screening for a total of 14 types of malignant tumors with the highest incidence in China. According to Dr. Zhong Sheng, Vice President of Medical Research and Development at Tailai, Tailai is conducting a comprehensive sample research collaboration with top three hospitals in China based on Meta-Pan ™ to establish and improve the world 's leading real-world case database. Since the first quarter of 2019, we have accumulated more than 20,000 real-world patient data to help us continuously optimize our algorithms and products. "
In addition, Tailai's third-party medical laboratories established in Shanghai, Chengdu and other places have been put into use, forming a nationwide screening service network with sample storage centers and sampling points distributed in North, East, Central, South and West China to promote Meta-Pan ™ and subsequent early-screening products quickly reach users, helping users to detect symptoms earlier and provide targeted treatments to better manage health. For example, Meta-Pan ™ was invited to join the Guangzhou "Benefit Doctor Huimin · Love in Yangcheng" Health Plan in Guangzhou in September 2019 to provide early cancer screening tests for nearly one thousand elderly people in Guangzhou, which has been highly recognized by all sectors of society.
In terms of disease diagnosis, Tailai focuses on a number of important clinical needs such as disease-assisted diagnosis, medication guidance for complex diseases, and cancer recurrence monitoring. It also has a number of important clinical needs, including Zhongshan Hospital affiliated to Fudan University, West China Hospital affiliated to Sichuan University, and Cancer Hospital of the Chinese Academy of Medical Sciences. Top hospitals, and a number of leading pharmaceutical companies at home and abroad have cooperated to establish pipelines for products under development covering high incidence of malignant tumors such as liver cancer, lung cancer, and gastric cancer.
According to Dr. Zhong Sheng, in the past development, the company has completed a very rich technical accumulation in the development of clinical diagnostic products. For example, Tailai and Zhongshan Hospital affiliated to Fudan University and Mengchao Hepatobiliary Hospital affiliated to Fujian Medical University have jointly developed an assisted diagnosis technology for liver cirrhosis and transformed liver cancer, which can realize non-invasive, instant benign and malignant diagnosis of tumors below 3 cm; synchronously developed liver cancer recurrence monitoring technology, High-throughput multiomics data analysis can quickly and efficiently predict whether and when patients will relapse. For another example, the PD-1 inhibitor response prediction technology developed in cooperation with an internationally renowned pharmaceutical manufacturer and the Cancer Hospital of the Chinese Academy of Medical Sciences incorporates rich omics data, which can predict patients' PD-1 inhibition with significantly higher than average accuracy. Medication response.
Dr. Zhong Sheng pointed out that at this stage, Tailai's multiple clinical diagnostic pipeline technologies and products have matured. "We have successively launched professional qualification declarations for related products or cooperated with researchers to conduct clinical research."
According to Professor Huang Shiang, CEO of Kangsheng Global, based on the use of artificial intelligence algorithms in ultra-multidimensional biological signal processing and analysis in recent years, the application of multiomics technology in the field of liquid biopsy has become more mature, and the prospect is promising. Tailai has a combination of a first-class scientific team and outstanding industry leaders. We are glad to see that some of the company's product pipelines have been recognized and supported by top hospital experts and the National Center for Biomedical Materials. As a group company dedicated to leading Chinese special inspection technology, Kangsheng Global will also provide strong support in various aspects such as capital and industrial resources, helping Tailai's products to benefit more people as soon as possible.
The founding partner of Ruifu Medical Health Fund, Mr. Huang Ruizheng, said that the current liquid biopsy products on the market are far from meeting the needs of the trillion-scale intensive health screening market and the professional clinical in vitro diagnostic market. In the health market, China Economic growth has brought structural upgrades in the field of health consumption, and the proportion of early diagnosis and early treatment needs to be greatly increased. Pan-tumor screening products with high specificity, sensitivity, and service throughput are needed to fill market vacancies; in the clinical market, the Rapid development. Multiomics technology performs large-scale, multi-dimensional data observation and analysis at the molecular level, and has the advantages of non-invasive, dynamic, and highly accessible. It is expected to solve some problems in the scenarios of auxiliary diagnosis, medication guidance, and recurrence monitoring. . Tailai has world-class independent R & D and innovation capabilities and high-tech barriers. We hope that we can support the team to solve unmet real market needs through breakthrough technologies and benefit the public!
Ms. Guan Qi, Managing Partner of Kunpeng Medical Angel Fund, said that in recent years, the incidence and mortality of cancer in China have remained high, and the five-year survival rate of cancer has a large gap compared with developed countries. Many cancer patients have been diagnosed lagging behind and missed the golden period of treatment, resulting in poor patient quality of life and high family and socioeconomic burden. We look forward to the technical achievements of Tailai can serve more people and become a weapon for everyone to "early detect and treat early".