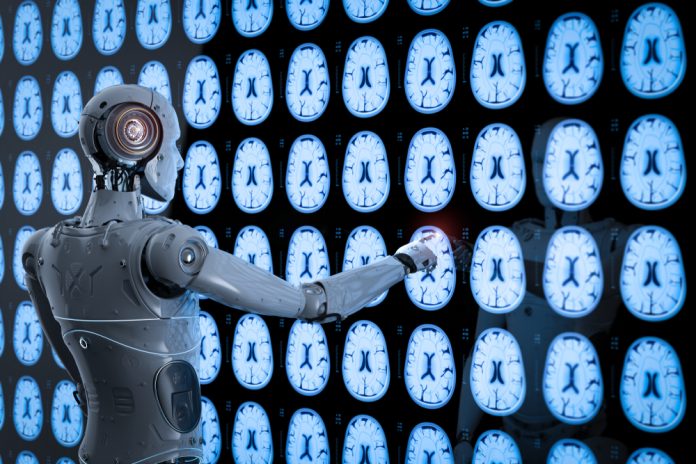 Artificial intelligence has already entered reality from theory, and is applied in a large number of life scenarios. In the medical field, this technology also has broad prospects.
Recently, Subtle Medical, a well-known artificial intelligence medical imaging technology company, and Beijing Shentou Technology Co., Ltd., the only authorized subsidiary in China, jointly announced a major cooperation news and obtained heavyweight market cooperation and application landing resources.
Subtle Medical has reached business agreements with RadNet, the largest imaging center alliance in the United States, Capstone, the largest medical procurement alliance in the United States, and Panorama Medical, the largest PET/CT and PET/MR high-end imaging inspection group in China. Prior to this, Subtle Medical has reached a business agreement with Affidea, the largest third-party inspection agency in Europe, and DASA, the largest medical inspection agency in South America.
"Currently, Subtle Medical's AI products, such as SubtleMR™ and SubtlePET™, which accelerate the optimization of medical imaging, have entered the clinical use stage around the world. Cooperation with top imaging institutions will continue to accelerate the implementation of the application and improve the patient experience and medical imaging work. Efficiency." said Dr. Gong Enhao, founder and CEO of Subtle Medical.
It can be said that Subtle Medical's AI products have been widely used in clinical imaging and have become an indispensable step in the new imaging examination standard process. Clinical partners such as RadNet, Capstone, and Panorama Medical have all emphasized the huge value-added potential of their technology to existing clinical businesses.
RadNet said, "The use of artificial intelligence technology will have a transformative impact on our business. Subtle Medical's technology is essential to improve the patient experience and help us meet new business needs."
RadNet is the largest diagnostic imaging service provider in North America. It owns and operates 346 medical imaging centers, providing nearly tens of millions of imaging inspection services each year, covering 25% of the inspection population in the United States. This cooperation will accelerate the application of Subtle Medical's image enhancement software SubtleMR™ in the entire network imaging center. Using Subtle Medical's technology, RadNet can improve the efficiency of medical imaging services and provide patients with a better experience. The two parties will also cooperate in the research and development of new products and technologies in multiple directions such as magnetic resonance, nuclear medicine, and CT.
Robin Lincoln, Capstone's senior vice president, said, "Subtle Medical is a company with breakthrough technology that can help extend the life of existing imaging instruments while improving the experience for patients and doctors."
Capstone is one of the largest medical procurement alliances in the United States. Its members include more than 300 hospitals in more than 100 health systems in 23 states. The alliance will help members save medical costs while sharing the latest medical technologies and practices.
Dr. Gao Xin, Director of Scientific Research Management Center of Shanghai Panoramic Medical Imaging Technology Co., Ltd. and Deputy Medical Dean of Shanghai Panoramic Medical Imaging Diagnostic Center, said, "The quality and efficiency of magnetic resonance (MR) and PET imaging are further optimized through artificial intelligence, and further shortened The time for high-end examinations such as the overall PETMR has very high clinical value."
Panoramic medical imaging is one of the first domestic third-party independent medical imaging diagnostic centers approved by the National Health Commission. It has a team of experienced senior imaging professors and is equipped with global "multimodal" imaging screening equipment PET/MR, PET /CT, 3.0T magnetic resonance, etc. At present, panoramic medical imaging is the country's largest imaging inspection institution that provides PET/MR, PET/CT scans and diagnosis of difficult diseases.
Panorama Medical has an excellent team, led by experienced and senior imaging professors, and related clinical studies have been published in top international clinical academic conferences many times
After reaching cooperation with RadNet, Capstone, and Panorama Medical, Shentou now has heavyweight partners in multiple regions around the world, covering areas including China, North America, Europe, South America and other places, and promoting Subtle MedicalSubtleMR and other AI imaging products are the largest in the world The third-party imaging alliance is deployed on the entire network for clinical business. At present, Subtle Medical is gradually becoming a standardized service provider for the upstream application of AI medicine.
Artificial intelligence revolutionizes medical imaging
Medical imaging technology represented by MRI magnetic resonance has made modern medical treatment more accurate and reliable by providing doctors with more important information. However, these devices are often expensive and time-consuming for imaging, and in many cases cannot fully meet the needs of doctors and patients. According to statistics, 90% of the cost and time-consuming of imaging technologies such as MRI are actually spent in the machine imaging process.
The technology represented by artificial intelligence can bring faster collection efficiency, enhanced image quality, clearer pathological details, and achieve more efficient and confident diagnosis for radiologists. The main business of Subtle Medical is to enhance the quality and efficiency of medical imaging. This company was established at the end of 2017 and is currently a leading company in the field of AI medical imaging. It has been selected for many times in CB Insight's global AI 100 and future medical 100 selections.
The world-renowned medical journal "The Lancet" has published monographs, and focused on analyzing and expounding the application of artificial intelligence in improving the quality, efficiency, and resolution of clinical images, taking a variety of Subtle Medical products as examples.
It is mainly based on the core technology of deep learning algorithms, which can be said to be an intelligent upgrade to the existing medical imaging system-it can be compatible with access to all brands of medical imaging instruments, helping to enhance the image quality during the imaging process, and will not Interrupting or affecting the process of obtaining medical images is very convenient for embedding in clinical scenes. In addition to improving the efficiency and quality of medical images, its technology can also reduce the amount of contrast agent and reduce the impact on the human body.
Up to now, Subtle Medical has released three pioneering AI medical imaging products, SubtlePET™, SubtleMR™ and SubtleGAD™, and has multiple pipeline products in CT, nuclear medicine, interventional imaging, drug development and clinical imaging trials, etc. Research and development.
SubtleMR™ can greatly reduce the MRI detection time and enhance the image quality through AI technology to ensure that the quality of medical images is consistent with or even better than the past MRI detection; SubtlePET™ can target PET commonly used in the fields of cancer treatment, neurology and cardiology. Inspection (positron emission tomography) with AI image processing, which increases the speed of PET detection by four times. Previously, SubtlePET has obtained FDA certification in the United States and CE certification in Europe. It can be applied to nuclear medicine applications in all diseases, covering tumors and Alzheimer's disease. And other neurological diseases and other applications.
SubtleGAD™ is a patent certification granted by Subtle Medical this year by the US Patent and Trademark Office (USPTO). Related SubtleGAD™ products use AI technology to significantly improve the imaging effect of tumors and lesions in magnetic resonance imaging. The effect of multiple doses remains the same, and the dose and method of contrast agent use in medical imaging examinations are optimized. At present, it has cooperated with many imaging pharmaceutical companies around the world.
Dr. Gong Enhao, the founder and CEO of Subtle Medical, was an outstanding graduate of Tsinghua University and later received a Ph.D. in electrical engineering from Stanford University, specializing in artificial intelligence imaging research. He is also a successful serial entrepreneur. The other members of the company's founding team also have decades of clinical, technical or industrial background. For example, co-founder Dr. Greg Zaharchuk is a professor at Stanford University School of Medicine, a well-known radiologist, neuroimaging expert, and head of the cutting-edge functional neuroimaging laboratory. The company's technology has successively won the Nvidia Inception "Global Medical AI Startup Company" Award, CBInsight Global AI Top 100 and other international honors.
Subtle Medical team won the Nvidia Inception "Global Medical AI Startup Company" Award
Obtained international medical certification and promoted clinical application
At present, SubtlePET™ and SubtleMR™ have been certified by the US FDA and European CE several times, and are used in clinical applications in many countries around the world.
FDA certification and CE certification are often regarded as the only way for medical services to enter the European and American markets. This is the first step taken by Subtle Medical in the medical application of artificial intelligence, and it is also an important milestone for the company. These two certifications highlight the strength of the Subtle Medical team and make them stand out among many companies that do computer-assisted diagnosis or image processing.
In the release of this strategic cooperation with RadNet, Subtle Medical also revealed that its technology has been clinically verified at multiple sites under RadNet, various types of imaging instruments of various brands, and patients of different diseases in the past two years. The results prove that it has excellent performance in imaging quality and lesion detection. This is why RadNet dared to promote Subtle Medical's technical solutions in its more than 300 imaging centers.
The United States is one of the most important medical imaging markets in the world, with a market capacity of hundreds of billions of dollars. With the cooperation between RadNet and Capstone, Subtle Medical can effectively reach this huge market and promote the application of products.
In addition, in Europe across the Atlantic, Subtle Medical's technology is also accelerating clinical applications. At the end of last year, Affidea, the largest imaging center in Europe, cooperated with Subtle Medical to publish a paper in the top international molecular imaging journal EJNMMI, introducing the industry's first multi-center clinical AI experimental analysis results for imaging low-dose enhancement software, and clinically verified Subtle Medical's The clinical value and stability of AI algorithms in medical technology.
Recently, Subtle Medical teamed up with Stanford University School of Medicine, University of Southern California School of Medicine, University of Pittsburgh School of Medicine (UPMC), Oregon Health and Science University (OHSU) and many other top clinical imaging research institutions to cooperate in the top academic journal "Nature" The journal "npj Digital Medicine (Digital Medicine)" (Impact Factor 11.6) published a paper, the world's first multi-center double-blind prospective imaging upstream AI clinical verification, analyzed a large number of clinical cases, and verified that SubtlePET achieves significant image quality and Efficiency is improved and has a wide range of applicability.
These clinical application cases are exciting news for both doctors and patients. It is reported that Subtle Medical has also cooperated with Siemens Medical, General Medical, Philips Medical, Neusoft Medical and other international leading imaging equipment manufacturers, as well as a number of head pharmaceutical companies, to introduce artificial intelligence technology into related equipment and medical research and development applications to improve image quality and speed up Work efficiency.
From technology giants such as Intel and Nvidia, equipment manufacturers such as General Motors, to technology start-ups such as Subtle Medical, all are advancing the application of artificial intelligence in the field of medical imaging.
It is not difficult to imagine that with the digitalization and intelligent transformation of the medical system and the increasing demand for more sophisticated medical services, these efforts will soon make artificial intelligence technology a part of the standard medical imaging process, which will improve both doctors and doctors. Patient experience also means huge market potential.
Global cooperation accelerates the popularization of technology and maintains data and information security
According to Grand View Research's forecast, by 2028, the global artificial intelligence medical field market will grow to US$120.2 billion, with a compound annual growth rate of 41.8%, which will usher in a rapid growth wave, and one of the biggest driving forces is AI Technology-related software services.
The rapid expansion of Subtle Medical's development path is an excellent footnote to this wave
In addition to RadNet and Capstone, Subtle Medical's cooperation is expanding to the whole world. For example, Affidea, the largest European imaging center alliance mentioned above, has signed an agreement with Subtle Medical to deploy its SubtlePET products to optimize the quality and quality of PET/CT images. efficient.
In addition, in South America, Subtle Medical has launched scientific research cooperation and commercial use of clinical products with DASA, the largest medical group in South America; in early June 2020, Subtle Medical has partnered with the well-known medical imaging analysis platform Blackford Analysis in the United Kingdom and the United States to accelerate the promotion of products in the United Kingdom , The United States, Australia and other places.
For the domestic market, Subtle Medical is also continuing to develop cooperation. For example, it has established cooperation with the top three-level hospitals in Beijing and Shanghai, such as Tiantan Hospital and Shanghai Dongfang, to accelerate the promotion of clinical applications; in terms of medical technology services, it is also cooperating with Neusoft Medical and other companies cooperate to combine their artificial intelligence technology with imaging equipment.
In the process of cooperation and commercialization with various medical institutions around the world, Subtle Medical has repeatedly passed HIPAA, ISO, SOC2 and other safety standards certification. Subtle Medical uses the most cutting-edge technology to protect the desensitization and localization of clinical data. It provides medical institutions with cutting-edge intelligent solutions to improve the quality and efficiency of diagnosis while maintaining the security of medical and health data.
The above-mentioned cooperation is not only the recognition of Subtle Medical itself, but also the recognition of the application of artificial intelligence technology in medical imaging.
In the future, artificial intelligence technology will undoubtedly become a standard part of the medical field and be widely used in clinical and commercial applications.