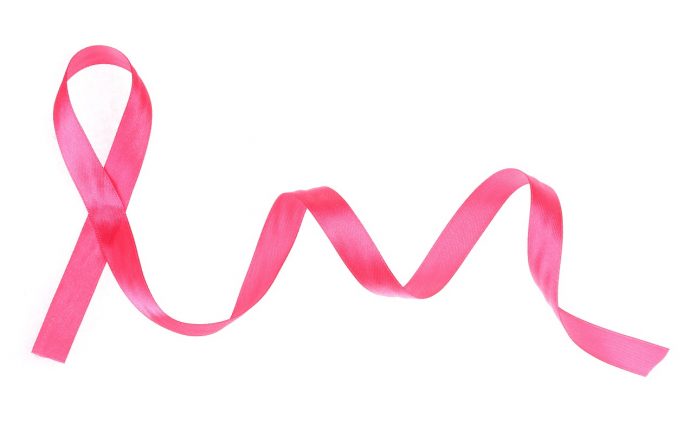 In April 2020, Ms. Lei used an automatic breast volume ultrasound screen to detect a 22x12mm breast structural distortion, and was finally diagnosed as breast cancer. Previously, Ms. Lei's two-dimensional color Doppler ultrasound and mammography mammography diagnosis result was cystic hyperplasia of the breast.
In October 2020, Ms. Sun, a medical staff, found a heterogeneous mass with an area of ​​about 26×7.5mm through automatic breast volume ultrasound. The shape was irregular and the coronal surface showed signs of convergence. The ultrasound diagnosis was BI-RADS 4B. , After surgery, he was diagnosed with breast cancer (infiltrating ductal carcinoma). Six months ago, Ms. Sun ultrasound reported that breast nodules were classified as BI-RADS type 3, that is, the risk of malignancy was less than 2%.
In August 2021, Ms. Wu herself was a sonographer. She came to experience automatic breast volume ultrasound. She accidentally found an irregular nodule with a size of about 8×6.2mm and a burr sign on the coronal surface. The ultrasound diagnosis was BI-RADS. Category 4B, the final operation was diagnosed as breast adenocarcinoma. In a recent breast examination, only small cysts were found.
The above subjects have the habit of regular physical examinations, and no high-risk lesions were found for various reasons. Fortunately, the missed breast cancer was discovered in time by relying on automatic breast volume ultrasound, which made them feel fortunate.
According to the latest global cancer burden data released by the World Health Organization (WHO) International Agency for Research on Cancer (IARC) in 2020, breast cancer has replaced lung cancer with 2.26 million new cases, becoming the world's largest cancer.
The early symptoms of breast cancer are not obvious and the exact cause is still unclear. As a secondary preventive measure, breast cancer screening is an important way to detect early breast cancer and reduce mortality and the prevalence of advanced breast cancer. Therefore, "early detection, early diagnosis, and early treatment" is the key to breast cancer prevention and treatment. According to the "Chinese Women's Breast Cancer Screening Standards" issued by the National Cancer Center in 2021, ultrasound is currently the preferred method of breast cancer screening in China.
However, hand-held ultrasound, as the current mainstream breast cancer screening method, is heavily dependent on the level of the operating doctor, and there is a certain degree of misdiagnosis and misdiagnosis. Upgrading and iteration of breast ultrasound technology is imminent.
Through independent research and development, Softprob launched the first domestically-made automatic breast volume ultrasound equipment, and in 2019 obtained the Innovative Medical Device Product Registration Certificate issued by the China Food and Drug Administration. In 2020, Meinian Health, a leading company in the domestic private medical examination industry, introduced the automatic breast volume ultrasound independently developed by Softprob.
Softprob's automatic breast volume ultrasound equipment
Meinian Health is committed to providing high-quality physical examination services and bringing the most advanced physical examination experience to the examinees. According to relevant data, in 2018, the number of ultrasound examinations of Meinian's healthy breast was about 5.8 million, providing breast cancer screening services for a large number of women of the right age. Sun Tong, Vice President of Meinian Health Group and General Manager of Innovation and Development Center, said: "Softprob automatic breast volume ultrasound is more cost-effective and realizes the separation of scanning and diagnosis. Long-term storage and AI-assisted diagnosis function greatly improve the accuracy and comfort of screening. It is an ideal device for breast cancer screening."
According to Sun Tong, Softprob's automatic breast volume ultrasound has been widely used in medical examination centers in more than 20 cities across the country for more than a year. The cumulative examination volume has reached thousands of cases, and the positive detection rate (including Nodules, masses, etc.) are close to 70%, and the major positive detection rate is close to 3%.
In addition to relying on the cooperation with Meinian Health to accelerate its deployment in urban areas, Softprob is entering the rural grassroots breast cancer screening market with more obvious pain points and greater demand.
To help common prosperity, rural grassroots areas urgently need to increase the rate of early diagnosis
Tian Xudong, founder and general manager of Softprob, said: "Common prosperity is the fundamental goal of the modernization of socialism with Chinese characteristics. The country has spent a lot of effort to fight poverty. It must not be because breast cancer screening is not in place, causing people in grassroots areas to suffer from advanced breast cancer. Return to poverty. Therefore, the implementation of breast cancer screening in rural grassroots areas is of great significance."
Compared with the 80% early detection rate of breast cancer in European and American countries, the early detection rate of breast cancer in my country is less than 20%. High-quality and effective breast cancer screening can help detect early breast cancer in time and reduce the mortality of breast cancer patients in my country.
Softprob's goal is to use breast volume ultrasound technology and AI-assisted diagnosis system to form an innovative solution for intelligent early breast cancer screening, to improve the rate of early breast cancer diagnosis, and to sink breast cancer screening services to the grassroots level to promote breast cancer. Screening is popularized in rural areas, helping to improve the screening coverage and early diagnosis rate in rural grassroots areas, reducing the incidence of returning to poverty due to illness, and contributing to the realization of common prosperity.
Softprob is a medical device high-tech company led by national-level overseas high-end talents. The core R&D team has nearly 30 years of successful innovation experience in the field of medical imaging artificial intelligence in Silicon Valley, USA, and is deeply engaged in artificial intelligence and volume imaging in the field of breast cancer screening. Technology research and development and marketization. The company applies its leading ultrasound volumetric imaging technology and artificial intelligence-assisted diagnosis algorithms to the early screening and diagnosis of breast cancer. Aiming at the pain points of breast cancer ultrasound screening, we provide a standardized, automated, and intelligent overall solution.
Large-scale group screening: need to improve standardization, automation, and intelligence
my country attaches great importance to breast cancer prevention and control. Over the years, the country has done a lot of screening for "two cancers" and achieved very good results. However, my country is a populous country with unbalanced development in many areas. Breast cancer in developed urban areas has been well controlled, but in rural areas There are still many shortcomings in remote areas, and there is still a long way to go to achieve the goal of "breast cancer early diagnosis rate of more than 60%" proposed in the "Regulations for the Management of Rural Women's "Two Cancers" Examination Projects" (2019).
Professor Lingyun Bao from Hangzhou First People's Hospital affiliated to Zhejiang University School of Medicine has many years of clinical work experience in the field of breast ultrasound. Professor Bao Lingyun said: "Ultrasound is the main method of breast cancer screening in my country, recognized by the WHO cancer prevention and control expert organization and as a successful model of prevention and control. Ultrasound has the advantages of flexibility and economy, from the perspective of health economics. In terms of it, it can solve a large number of problems in the screening process, but the pain points that exist among them cannot be ignored."
"Traditional hand-held ultrasound relies on the doctor's experience and level, and it is difficult to achieve homogeneity. At the same time, hand-held ultrasound cannot completely store the collected original image data, and it is difficult to trace the source and achieve effective quality control. Standardized, homogenized, and highly efficient Scanning diagnosis does not rely on the operator's scanning and diagnosis experience to be able to cope with larger-scale group screening. How to achieve the standardization of ultrasound scanning and intelligent diagnosis is the direction that has been explored in the clinic for many years."
Regarding Softprob, this automatic breast volume ultrasound device, Professor Lingyun Bao commented: "Automatic breast volume ultrasound is mainly used for large-scale breast cancer screening, and of course it can also be used for diagnosis. Automatic breast volume ultrasound overcomes some of the traditional handheld ultrasound. The problem, the comparative advantage is obvious. The advantages of the fast scanning speed of Shenbo products are very suitable for large-scale screening scenarios. At the same time, it fully considers the characteristics of Asian groups. The probe adopts a flexible structure, which is more in line with the characteristics of human anatomy and the subject's experience. Better, it makes up for the shortcomings of poor experience in the inspection process of similar products. Because the screening is for healthy people, the experience and compliance of the examinee are very important."
In addition, Professor Bao Lingyun believes: "AI technology is also an indispensable and important means to help improve the quality of primary screening." The AI-assisted diagnosis system researched and developed by Softprob can automatically find lesions, describe features, measure volumes, and BI-RADS classification. , Issuing reports to help improve the accuracy of doctors' diagnosis, while reducing the intensity of doctors' work in reading films, and improving work efficiency, can help increase the detection rate of breast cancer screening in my country and accelerate the spread of "two cancers" screening to grassroots areas.
According to Softprob, its AI-assisted diagnosis system has entered the stage of multi-center clinical trials, and it will receive the NMPA Class III certificate in the near future. At that time, Softprob will formally form a complete solution to achieve standardized, automated, and intelligent breast cancer screening and diagnosis, and truly meet the needs of large-scale group screening.