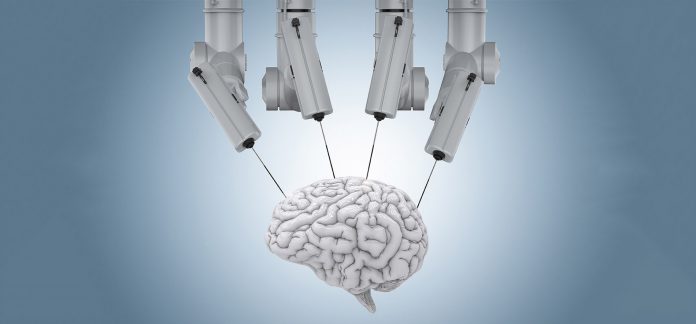 Sinovation was established in 2015 to promote the transformation of precision and intelligent neurosurgery. In the five years since Sinovation was established, 2 products have obtained NMPA Class III medical device registration certificates; 2 products have entered the national special review channel for innovative medical devices (neurosurgical robots and magnetic resonance guided laser ablation system LITT, both of which are the only ones in China to be approved for this green Channel products); more than 40 hospitals routinely carry out robotic surgery; there are more than 1,000 neurosurgery clinical experts. Sinovation robotic surgery planning software and surgery navigation software are more widely used. According to incomplete statistics, the number of related operations exceeds 10,000.
Not long ago, the successful listing of Orthopedic surgical robot manufacturer Tian Zhihang on the Sci-tech Innovation Board not only boosted the market's confidence in the surgical robot market, but also indicated that in the future surgical robot market, it will not only be the laparoscopic surgical robot Dafen Odds dominate the world, and surgical robots will show a trend of specialization. Undoubtedly, neurosurgery will also be an important track in surgical robotics.
The key to the current industrialization of neurosurgery robots lies in expanding indications
In the big track of surgical robots, categorized according to the types of surgery, laparoscopy, orthopedics, neurosurgery, bronchoscopy and vascular intervention are the main specialties for surgical robot applications.
Neurosurgery requires high precision, high difficulty, and high risk, which makes clinicians more accept and accept surgical robots. Neurosurgery robots have been approved for clinical use by many companies.
The acceleration of the commercialization of neurosurgery robots means that for neurosurgery robots, completing clinical applications and landing is no longer a challenge. The industry needs to explore and solve more application problems. How to expand the indications so that neurosurgery robots can be routinely applied in more diseases is a key step recognized by the industry at this stage of industrialization.
At this stage, neurosurgery robots have the highest penetration rate in epilepsy stereotactic electrode implantation (SEEG), and Sinovation neurosurgery robots have achieved conventional applications.
For intractable epilepsy, doctors need to implant deep brain electrodes into the patient's skull to collect EEG signals. The reason for the high penetration rate of surgical robots is that as many as 10 or more electrodes are required for one implantation of SEEG surgery. Neurosurgical robots can greatly reduce the operation time, improve the accuracy of the operation, and have good stability for multiple implants.
SinovationCOO Wang Lanfen said: "Combined with the intracranial electrode products of another Huake company "Huake Hengsheng", Sinovation's surgical robot ranks first in the domestic clinical application rate. Among them, the robot has the highest penetration rate in epilepsy stereotactic electrode implantation surgery. The main domestic epilepsy centers have reached more than 80%. The clinical application rate of Sinovation surgical robots in epilepsy SEEG robotic surgery is close to 100%.
Currently, neurosurgery robots are continuously expanding their indications. Among them, the rapid growth of Parkinson's deep electrode implant surgery has attracted more and more attention.
At present, the global application of neurosurgery robots in DBS implantation is in the stage of trying to explore and accumulate experience. Sinovation has conducted a lot of research and exploration with nearly 10 clinical institutions including Peking Union Medical College Hospital, Beijing Xuanwu Hospital, Southern Hospital Affiliated to Southern Medical University, Second Affiliated Hospital of Zhejiang University, Shenzhen General Hospital. Sinovation has formed a mature solution in terms of corresponding surgical software, supporting equipment, surgical procedures, etc. Since 2020, Sinovation's robot DBS surgical demand and surgical volume have both increased rapidly.
Combining with clinics and expanding more indications is a proposition that neurosurgery robots need to cooperate with clinicians to break through in the current stage. For manufacturers, it is also a path to maintain differentiation in the fierce competition.
Neurosurgery robots are innovative emerging products. Whoever can implement the fastest and most in-depth innovations in clinical practice will be able to take the lead.
How will neurosurgery robots evolve
In the global landscape of surgical robots, the dominant industrial landscape of Da Vinci surgical robots is changing. The giants in the medical device field such as Medtronic, Johnson & Johnson, Zimmer, Stryker, Xerox, etc. have all deployed the surgical robot field through self-research or acquisition.
The EvaluateMedTech® World Preview 2018, Outlook to 2024 report predicts that from 2017 to 2024, the neuroscience field will become the fastest growing device field with a compound annual growth rate of 9.1%. Neurosurgery robots will have huge market potential.
In addition, relying on the new neurosurgery robot platform, device manufacturers can use the neurosurgery robot platform and existing products for business collaboration. Take DBS surgery as an example. At present, more than 20,000 Parkinson's disease patients in China have completed brain pacemaker implantation operations, accounting for only about 1% of the total number of Parkinson's disease patients in my country. The proportion in the United States is about 8%. The combination of surgical robots and brain pacemaker manufacturers can better serve clinicians and patients.
The combination with treatment equipment not only includes the combination of upstream and downstream industrial chains, but also includes deep integration and transformation in product form. Arterial Network learned that Sinovation is currently developing the first domestic precision minimally invasive ablation product (LITT) under real-time MRI monitoring, which is about to start a formal clinical trial.
Surgical robots are still evolving. It is reported that Sinovation is also developing multi-morphology surgical robots for multi-level users, which can enable neurosurgery in the vast city and county hospitals to usher in historical changes due to the development of precise and intelligent surgical instruments; more flexible and Easy-to-use intelligent surgical robots will greatly reduce the threshold for cerebrovascular diseases and brain tumor biopsy operations, thereby increasing the benefit of patients; more efficient and accurate 3D facial recognition robots, more compact and portable robots, and other than the brain Nervous system surgery robot.