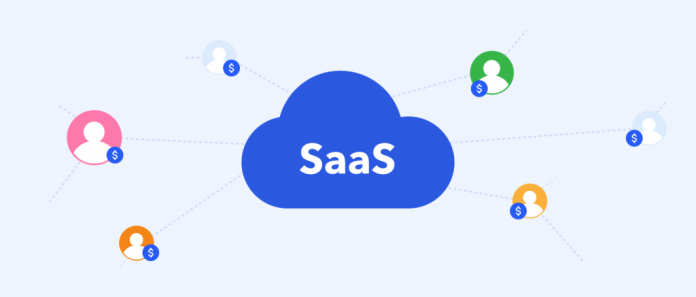 With the expansion of the hospital's internal clinical data storage scale, the characteristics of diversity and complexity have begun to emerge, but the "high" value of the data is still hidden deep.
"Big data has the characteristics of low value density." This is a viewpoint put forward by Schönberg, the father of the world's big data business. In the era of big data, most of the data is scattered in various institutions in the form of semi-structured and unstructured data, appearing "scattered, chaotic, poor, and small". There is not much data that can be used directly, so that the amount of data is N times larger than before, but the value density is not high.
"Our purpose is to use artificial intelligence technology to wake up the value data in medical data, process and optimize it, and then refine it to share it." SHUMING founder Xiang Liang said.
SHUMING was established in Shanghai in 2017. It is a technology service company that focuses on the use of artificial intelligence algorithms for accurate modeling and commercial operation of big data.
In just three years, SHUMING has been widely recognized by the industry, and its business covers eight major industries, including healthcare, consumer finance, e-sports, automotive, and education. In the field of medical and health insurance alone, SHUMING, as a professional ToC platform, has been deeply bound with leading Internet insurance companies such as ZhongAn and Waterdrop, and has become one of its Top1-3 sales channels.
Cooperate with the top three online insurance companies, and the service scale may reach 1 billion yuan after three years
This is Xiang Liang's first venture. Prior to this, Xiang Liang worked for China Unicom, one of the three largest operators in China, and served as the general manager of the advertising business department for a long time. He has a deep understanding of precision marketing, artificial intelligence applications, and big data applications in the financial field.
Also in the work experience of preparing for the cooperation between operators and financial and insurance companies, he noticed some entrepreneurial opportunities. As one of the earliest teams in China to use artificial intelligence algorithms and operator big data technology to predict user behavior, the founding team of SHUMING has a large amount of data resources and deep technical support. At that time, artificial intelligence and Internet entrepreneurship were booming. Therefore, following the wave of craze, Xiang Liang's team embarked on the path of artificial intelligence entrepreneurship.
Among the eight major service systems of SHUMING, the medical sector is a field that has been determined to be deeply cultivated since its establishment. According to Xiang Liang, there are three reasons:
First, medical care belongs to the evergreen industry and has market space for continuous growth; second, in recent years, health insurance has become the fastest growing type of insurance, with policy support and huge market space; third, medical care is a serious industry that needs " "Hard technology" fits well with SHUMING's deep technical foundation.
In the medical and health insurance business sector, SHUMING has reached cooperation with leading Internet insurance companies to provide online short-term insurance promotion + long-term insurance operation services, and is deeply bound with leading companies in the sales link with high value ratios, and has become a number of online insurance companies For the top three important partners, the service fee income scale is expected to reach 1 billion yuan in the next three years.
Build three major technical barriers, artificial intelligence algorithms enhance marketing conversion
In just three years, SHUMING has been favored by leading companies in many industries. Xiang Liang summarized the advantages of SHUMING in four points:
Advanced algorithms are the core advantage of SHUMING. The core technology of Shuming is a recommendation algorithm model independently developed based on federated learning, decision tree, factorization machine, deep neural network, k-means clustering and other theories, and it is applied cyclically to a complete business closed loop to obtain continuous precipitation optimization. In long-term practice, there are three major advantages in technology, data, and application.
Shuming pioneered in the industry to build a recommendation system based on multiple data sources and multiple access methods, and applied machine learning algorithms such as decision trees, factorization machines, and neural networks to eight major business lines. At the same time, SHUMING has also carried out extensive cooperation at the algorithm level with Shanghai Artificial Intelligence Research Institute and Shanghai Jiaotong University Artificial Intelligence Research Institute, and an algorithm research team composed of multiple doctors and masters has long-term research.
Massive data and labels have laid a solid foundation for SHUMING to develop its business. Since 2017, SHUMING has been sharing the platform Zhixi APP and cooperation platform with Shuming Consulting, operating and retaining the intended user group, and diverting the customer group through external cooperation, completing customer precipitation, structuring and labeling, and by becoming a partner organization Provide agency operation services and obtain authorized customer database.
In addition, SHUMING has also reached long-term in-depth cooperation with China UnionPay, 11 joint-stock banks, and leading Internet insurance companies. The accumulated large-scale data also lays a data foundation for the optimization of SHUMING algorithm training.
SHUMING has also reached a cooperation with operators to provide them with algorithmic capability output, and thus constitute a precise user profile capability adapted to SHUMING services. It is worth noting that all data involved in SHUMING has been desensitized in compliance with national data management regulations, and does not involve sensitive personal information of users.
Multi-media channel placement improves user reach. Relying on the huge data foundation and artificial intelligence algorithm, relying on the coverage terminal of the cooperative Internet platform, SHUMING can sort out the people who have strong demand for specific products, and accurately distribute through the information terminal, private domain traffic platform and three major operator channels. To wide coverage, high reach and high conversion.
The SAAS cloud service platform reduces operating costs and increases efficiency. In response to the needs of large customers for a complete set of solutions and short-term and fast implementation, SHUMING effectively integrates core algorithm capabilities with data integration capabilities and channel access capabilities, and launches a platform that aggregates big data processing, federal modeling, marketing distribution, and data monitoring. The functional SAAS cloud service platform provides standard productized output of technology and system services.
The SAAS platform can perfectly meet the needs of users with different launch scales and precise reach, improve the reproducibility of solutions between different industries, and encrypt and monitor information to ensure data security. At present, this platform has more than 20 service targets in the health field.
The business model of "serve first, give money later" is highly recognized by customers
Xiang Liang took health insurance marketing as an example to introduce SHUMING's business.
SHUMING provides short-term marketing and long-term operation services to health insurance companies. It not only helps insurance companies solve the problem of customer acquisition, but also helps them operate private domain traffic and increase the value of traffic users.
China has a large population and a broad insurance market. But "non-rigid demand" is the pain point of all insurance products. The insurance surname "guarantee" lies in the function of "guarantee". Healthy people cannot really feel the importance of insurance products, and the proportion of groups with real insurance needs is not large. SHUMING is to help insurance companies sort out customer groups with real needs for specific products as marketing targets, and expand the scope of insurance companies.
First of all, SHUMING needs to understand the marketing needs, technical capabilities and data of insurance companies, propose best practices in the insurance industry, and design marketing strategies based on insurance companies' products.
Secondly, formulate 10 different test plans, deploy and test each set of marketing reach in small batches, analyze and screen the optimal plan through artificial intelligence algorithms, increase the scale of delivery based on the success of the test, and monitor the clicks and clicks of different customer groups in real time. Conversion and other indicators are optimized based on artificial intelligence algorithms.
It is worth mentioning that SHUMING adopts a business model of pay-per-effect settlement. And this "service first, give money" market model has also been tested by the market, and SHUMING's gross profit margin is much higher than the industry average.
Xiang Liang introduced that SHUMING's courage to put its own costs ahead is not only its trust in its partners, but also its confidence in its strong business capabilities.
"Practicality is the first priority. Any technology and ability must create real value for the society." It is understood that SHUMING has been profitable since the establishment of the company's angel round of financing. Currently, SHUMING has completely covered the leading health insurance companies.
Looking forward to the future, SHUMING will continue to dig deeper into the insurance field based on its four major advantages, and gradually extend to the Internet hospitals and health management sectors, and strive to provide standardized system services for the entire health sector to grow together with customers. In addition, SHUMING will continue to update and iterate on technology to attract more talents.