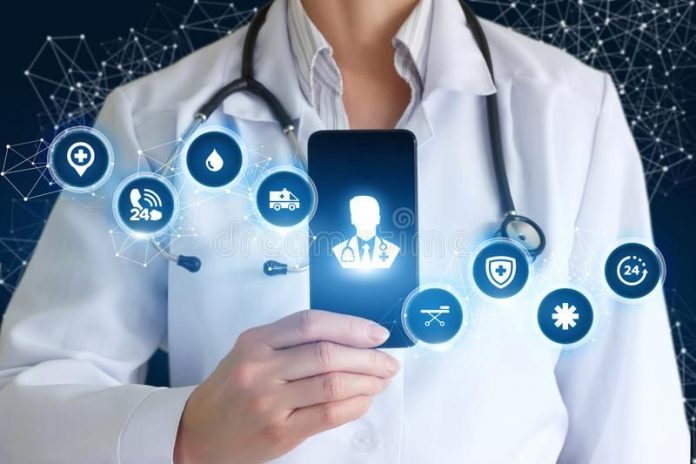 Elation Health, a healthcare services company founded in 2010 in San Francisco, Calif. It has developed a cloud-based care platform for clinicians that enables them to deliver health care services more efficiently, reduce administrative burdens, strengthen patient-physician relationships, and enable information sharing among health care service providers across organizations with secure information.
On July 26, 2022, Elation Health announced the closing of a $50 million Series D financing round co-led by Generation Investment Management and Ascension Ventures and led by Threshold Ventures, Ascend The round was co-led by Generation Investment Management and Ascension Ventures and followed by Threshold Ventures, Ascend Partners, and individual investors including Fay Rotenberg and Jonathan Bush. To date, Elation Health has completed six rounds of financing for $108 million.
Fay Rotenberg is the CEO of Firefly Health, a healthcare startup, and Jonathan Bush, who also serves as CEO of Zus Health, a healthcare services company, in addition to his role at Firefly Health. In addition to his role at Firefly Health, Jonathan Bush also serves as the chief executive officer of Zus Health, a healthcare services company, and previously co-founded Athena health, a large healthcare services company – ranked No. 1 in the 2022 KLAS (a leading global healthcare research organization) statistical rankings.
So what is it about Elation Health that makes it so attractive to several investment firms and even its technology-leading competitors?
Elation Health was co-founded by siblings Conan Fong and Kyna Fong, who serve as Chief Experience Officer and Chief Executive Officer, respectively. They come from a medical family and have been moving around and working in their father's primary care practice since they were young. Kyna helped her father do everything from answering patient calls to negotiating with insurance companies as an office manager, understanding how much effort and time primary care physicians put into keeping patients healthy.
As we enter the digital age, traditional paper records are being replaced by electronic systems, and both clinicians and patients need to adapt to changes in the visit-to-visit process in a timely manner. Most electronic systems are designed with the goal of reducing the administrative burden on clinicians and enabling accurate billing, but because of the differences between primary care systems and large medical systems, such designs do not reduce the administrative burden on primary care physicians, but instead deviate from the goal of direct and convenient care in primary care, complicating the visit-seeing process and increasing physician burnout.
It was this first-hand experience that led Kyna Fong to realize that primary care physicians were working under more pressure than their counterparts and that technology was completely divorced from the goal of achieving quality patient care, and the idea to help primary care physicians work more efficiently and help patients receive better quality care was born.
After graduating with a bachelor's degree in microbiology and immunology from McGill University and a master's degree in health financial management from Johns Hopkins University, another founder, Conan Fong, has been working in healthcare IT sales, primarily helping to digitize health records in large health systems and working with a number of primary care physicians to help them better use IT technology. These work experiences led Conan to realize that IT could improve healthcare, but a better use of IT tools was needed.
The EHR (electronic health record) space is not a much-needed blue ocean, and to stand out from the crowd of EHR platform providers, Elation Health had to have its own unique value proposition. "Traditional EHRs are designed around billing content with workflows that ensure physicians can achieve efficient billing, and while that's important, it's still stressful in the clinical component," Kyna says. Kyna says. from there, Elation Health optimized around the patient view, re-creating the workflow to deliver more appropriate care.
Now, Elation Health serves as an API (application programming interface) driven EHR platform that enables accelerated and innovative models of care without having to create technology systems from scratch. The platform currently supports more than one million API calls per day and connects to more than 300 technology and healthcare organization partners, including multiple healthcare services companies such as Dock Health, Hint Health and Zus Health. The latest data shows that 24,000 clinicians are using its technology to provide healthcare to 12.8 million patients.
Elation Health's system takes into account multi-user platform usage and interaction, allowing customers to customize personalized workflow scenarios. Prior to the visit, patients can schedule appointments online, providing the ability to check-in and receive form-fill charts, as well as the ability to set reminders for patient visits to the appointment service. Key steps are automatically executed to allow patients to be examined and achieve full communication.
The platform can also help enable virtual care for patients who are not able to visit offline. In the care environment, video visits and charting are enabled through workstations to establish a communication link between the patient and the clinic.
During the visit, the platform simplifies charting and management tasks, providing functions such as prescribing electronically, creating clinical documentation, and ordering business, optimizing clinical thinking through templated notes, automatic coding and clinical reminders, and forming clear and easy connected patient charts.
At the end of the visit, the platform automatically shares care plans and treatment protocols with patients, establishes communication with patients, and enables performance visibility through clinical quality dashboards. Patients are also categorized according to risk level, and cross-functional communication is enabled using batch outreach feature alerts, custom communications and other material delivery.
After a period of time, the platform is able to manage work tasks through a streamlined practice inbox, resulting in payment, practice reports and effectiveness analysis charts that reduce the administrative burden of physician clinical work.
Elation Health also enables collaboration on health records, APIs that are used as connections to third-party programs, and hosted databases for advanced analytics. Get reliable patient information, drive patient care and reduce manual work by integrating with hospitals, labs and all other required data. Case, Optimize Users
It is estimated that 90 percent of the $4 trillion in U.S. health care spending is impacted by primary care, saving $13 for every $1 spent on primary care. The impact of primary care on health care delivery and the excess returns it offers make it one of the most important pieces of growth potential, and a cornerstone of community health.
Elation Health was founded with primary care services in mind to achieve the following three goals for independent primary care units
1) Reduce the cost of care. Leveraging the platform's innovative primary care expertise can streamline clinical workflows and drive efficient benefit growth, while providing patients, employers and physicians with the right solutions to effectively reduce the cost of care.
2) Formulate the right technology solution. Use its patient experience tools or leverage its APIs to build your own fit-for-purpose technology solutions that enable comprehensive and personalized care.
3) Optimize the user experience. Simplify bench operations to reduce physician burnout when using technology, allowing them to focus on serving patients. Elation Health ranked 89.8 in the Best of KLAS 2020 report, which is certainly no small encouragement for a startup.
As founder KynaFong says, its technology "holds tremendous power in a primary care-led future. Over the past few decades, the concept of specialty-driven, billable-first care and the technology to make it happen has brought unsustainable costs – burnout and declining health outcomes. We are in the midst of a major shift in the focus of health care delivery to primary care.