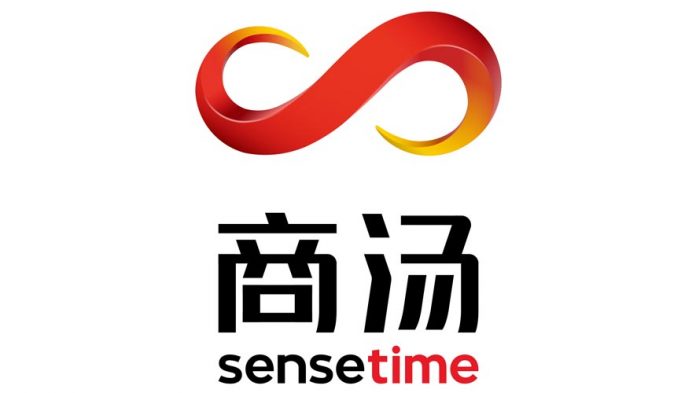 On November 17, SenseTime made its debut at the 27th National Radiology Conference (CCR2020) of the Chinese Medical Association (CCR2020), a highly influential academic feast in the medical field, and released SenseCare® Liver on the SenseTime theme forum. Intelligent clinical solutions and SenseCare® cardiac coronary intelligent clinical solutions. These two solutions respectively provide artificial intelligence reading assistance for liver-enhanced CT and cardiac CTA images to help doctors quickly locate the lesion and provide rich qualitative and quantitative analysis.
A number of top experts from the medical industry attended the SenseTime forum. Professor Jin Zhengyu, chairman of the Radiology Branch of the Chinese Medical Association and director of the Department of Radiology of Peking Union Medical College Hospital, said, "The two solutions launched by SenseTime this time reflect the inevitable trend of'industry-university-research-application' integration and are expected to help doctors solve many clinical practices. Question." In addition, Professor Chen Min, vice chairman of the Chinese Medical Association Radiology Branch and director of the Radiology Department of Beijing Hospital, hopes that SenseTime can continue to deepen cooperation with imaging doctors and jointly develop more AI applications, which will ultimately benefit doctors and patients. Professor Hong Nan, the secretary general of the Chinese Medical Association Radiology Branch and Assistant Dean and Director of the Department of Radiology of Peking University People's Hospital, also expressed his expectation that these two solutions will bring substantial help to clinical diagnosis and treatment.
AI in-depth clinical application of liver diagnosis and treatment
Imaging diagnosis is of great significance in the diagnosis and efficacy evaluation of liver cancer. However, due to the numerous abdominal organs and complex structures, doctors often need to switch back and forth between liver images of different phases in order to perform comprehensive and accurate analysis and diagnosis. In this regard, Professor Song Bin, deputy secretary-general of the Radiology Society of the Chinese Medical Association and director of the Department of Radiology of West China Hospital of Sichuan University, also pointed out in the SenseTime theme forum that due to the characteristics of different scan thicknesses in liver images, plus the variety of lesions and the same image Abnormal diseases have brought huge challenges to diagnosis and treatment. In fact, AI in the industry has been making progress in the field of liver diagnosis and treatment, and it has remained more in single-phase and limited disease types, and it is difficult to meet the requirements of clinical application.
SenseCare®️The liver intelligent clinical solution allows medical workers to use AI to complete the entire process of diagnosis and treatment from liver image reading to preoperative evaluation, showing the industry's breakthrough multi-phase automatic registration, detection, analysis and evaluation integration advantages . The solution can automatically match CT plain scans and enhance multi-phase images, accurately detect and segment multi-phase focal lesions within seconds, and automatically calculate the risk of the lesions and liver surface abnormalities, with rich qualitative and quantitative Multi-dimensional analysis provides imaging doctors with comprehensive reading assistance. In addition, the solution has a highly stable and smooth real-time rendering function of fully automatic liver structure, tumors, and blood vessels, shortening the original complicated 3D reconstruction time from one hour to one minute, helping the surgeon to fully Evaluate the surgical plan so that the image data can play a greater role in clinical treatment.
SenseCare®️ Liver Smart Clinical Solution Landed 
At present, SenseCare®️ Liver Intelligent Clinical Solution has been put into use in Run Run Run Run Affiliated Hospital of Zhejiang University School of Medicine, seamlessly embedded in the doctor's image reading workflow. Professor Hu Hongjie, director of the Department of Radiology of the hospital, said in this event, "Liver imaging diagnosis and treatment is not only a lot of work, but also very difficult. The application of AI technology not only reduces the mechanical workload for doctors, but more importantly, it can deal with key problems. Provide accurate indications to reduce the risk of missed diagnosis and misdiagnosis, and accelerate the accumulation of doctors' experience in reading liver diseases." In addition, this solution also landed in West China Hospital of Sichuan University, pioneering the realization of comprehensive imaging for liver diseases. Process management, so as to better guide the treatment and recovery of liver cancer patients, provides powerful help for dealing with liver cancer, the world's fourth-largest mortality rate.
AI significantly shortens the diagnosis process of cardiovascular diseases
At present, the prevalence and mortality of cardiovascular diseases in my country are still on the rise. "As an important method for the diagnosis of cardiovascular diseases, cardiovascular CT imaging (CTA) has been widely used in clinical applications due to its convenience, speed and non-invasiveness." Professor Wang Yining, deputy director of the Department of Radiology of Peking Union Medical College Hospital, introduced in the SenseTime theme forum Tao. However, in the current CTA examination process, doctors need to perform complex post-processing and reconstruction of CTA images. The reconstruction process requires a lot of manual interaction, which makes the reconstruction time of single-case data up to 20 minutes or more, which affects the efficiency of doctors' reading and reporting. .
SenseCare®️ Heart coronary artery intelligent clinical solution can automatically complete quantitative classification such as heart segmentation, coronary artery segmentation, centerline extraction, plaque detection and classification based on CTA scan data, providing arbitrary angles and multiple reconstruction methods for the heart and blood vessels Flexible and interactive display, in addition to automatic film layout, generating structured reports, and industry-leading high-efficiency, fully automatic processes to help doctors improve their work efficiency. In this regard, Professor Wang Yining mentioned, "With the blessing of AI, the entire CTA process has achieved higher-quality fully automated process processing, helping doctors to make a more comprehensive and efficient diagnosis, so as to truly increase the shortage of medical resources in underdeveloped areas and regions. The ability of primary medical institutions to diagnose and treat cardiovascular diseases."
As one of the first hospitals to apply SenseCare®️ Cardiac Coronary Intelligent Clinical Solutions, the CTA reading efficiency of Changzhou Second People's Hospital affiliated to Nanjing Medical University has been significantly improved. In this event, Professor Pan Changjie, director of the medical imaging department and nuclear medicine department of the hospital, said that in the past, the diagnosis of a single coronary case usually took 15-20 minutes from the doctor's reading of the film to the issuance of the report. After the product is applied to the film reading process, it only takes 3-5 minutes from the data loading to the final film printing. According to the calculation that the hospital accepts 400 to 500 coronary patients per month, it can save nearly 100 hours in a single month, thereby helping to improve the efficiency of diagnosis and treatment of coronary artery disease in all aspects and reduce the workload of doctors.
SenseCare®️Heart Coronary Intelligent Clinical Solution Landed in Changzhou Second People's Hospital
It is worth mentioning that at the China International Medical Equipment Fair (CMEF) just past, the SenseTimeSenseCare® smart diagnosis and treatment platform was unveiled as a whole. The launch of the two intelligent auxiliary diagnosis and treatment products has made the platform's capabilities once again upgraded, forming a solution that covers more than 13 human body parts and organs and has intelligent analysis capabilities for multiple diseases, which can fully meet the needs of imaging departments. Reading, analysis, diagnosis, and reporting requirements, and through the integration of 3D preoperative planning and post-healing rehabilitation tracking the complete process of opening up, for orthopedics, liver surgery, cardiology, pathology, thoracic surgery, radiotherapy and other clinical departments doctors Efficient and convenient intelligent assistance.
Zhang Shaoting, vice president of SenseTime and deputy dean of the research institute, said, "Under the background of my country's current "new infrastructure" development, AI technology is becoming the engine of promoting the development of medical intelligence. The launch of two innovative clinical solutions shows that This is the staged results of close cooperation between SenseTime and industry experts and top hospitals. By jointly exploring the new direction of clinical exploration of "AI+Medical", we hope that more AI applications can go to the clinic, help optimize diagnosis and treatment efficiency, and improve hospital service efficiency ."
Looking forward to the future, the SenseCare® intelligent diagnosis and treatment platform will cover the whole process of diagnosis, treatment and rehabilitation with more comprehensive intelligent auxiliary diagnosis capabilities of diseases. On the one hand, it will accelerate the integration of industry expert knowledge and AI technology, and drive scientific research and innovation in AI medical care; on the other hand, it will continue to strengthen the application value of AI in multiple clinical scenarios, and promote the transformation of medical services from "informatization". The transformation to "intelligence" enables the development and mutual promotion of scientific research and clinical applications, and makes greater contributions to the development of human health.