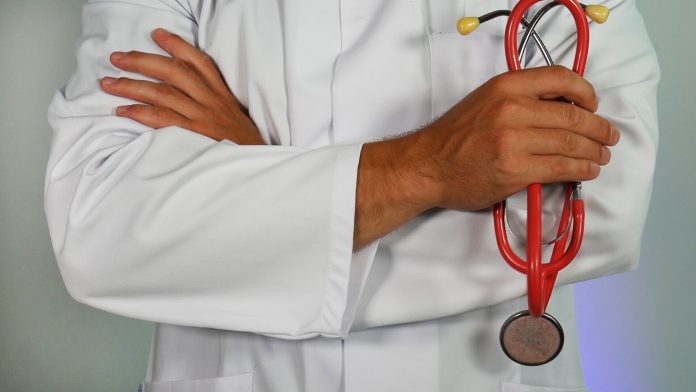 Recently, Roche and GE Healthcare jointly launched their first collaboration – Navify Tumor Board 2.0. The product combines Roche's biomarkers, histopathology, genomics and sequencing product portfolio data, as well as GE Healthcare's medical imaging data and monitoring equipment data to provide clinical decision support for healthcare professionals, making diagnosis faster and more accurate. .
It is understood that Navify Tumor Board 2.0 uses GE's radiology software and image storage technology, and organizes records, patient files and laboratory research data from different medical systems. Currently, the platform is available to oncology medical staff to guide cancer treatment.
Roche is a global pioneer in the pharmaceutical and diagnostic arena, focusing on science to improve people's lives. The combined strengths of both drug and diagnostic technologies have made Roche a leader in personalized medicine, aiming to provide each patient with the right treatment in the best possible way. Roche Pharmaceuticals ranks third in the pharmaceutical industry, behind Novartis and Pfizer.
GE Healthcare is a $18 billion healthcare business company of the General Electric Group (NYSE: GE) that aims to capture data through hardware, software and biotechnology. As a leading provider of medical imaging equipment, GE Healthcare has more than 100 years of experience in the industry, with more than 50,000 employees in 100 countries, and is committed to transforming healthcare by providing better services to healthcare providers and patients. industry.
Roche and GE Healthcare signed a cooperation agreement on January 8, 2019. Under the agreement, the two companies will jointly develop a digital clinical decision support platform and commercialize it to provide personalized treatment options for cancer and critical care patients.
Although the initial focus of collaboration is on oncology and intensive care, the partnership between the two companies can be extended beyond these areas. Roche and General Electric said their ultimate goal is to build Navify Tumor Board 2.0 into a digital clinical decision support platform that integrates collective laboratory data, medical imaging data, patient records, latest research and real-time monitoring capabilities.
Michael Heuer, CEO of Roche Diagnostics, said: "Our focus is on jointly developing clinical decision support solutions that help healthcare professionals make decisions faster and more confidently, providing patients with personalized treatment options."
GE Medical President and CEO Tom McGuinness said in a statement: "All kinds of medical data (such as patient data and medical images) can not be integrated, hindering the diagnosis and treatment of medical staff. Navify Tumor Board 2.0 can be a tumor Health care providers provide the optimal diagnosis and treatment plan to benefit patients."