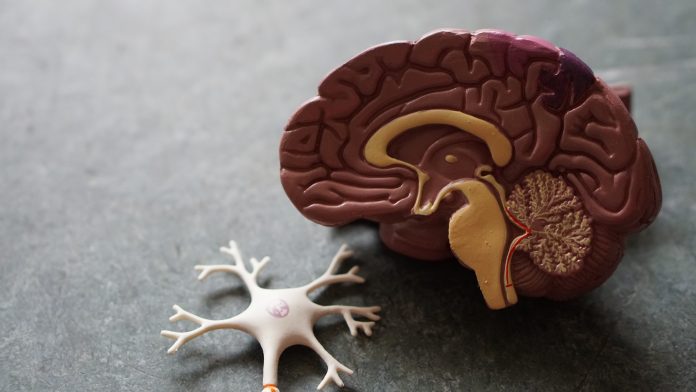 RISHENE announced the completion of tens of millions of dollars in financing. The funds will be used for clinical trials, product development and marketing of implantable spinal stimulators. This round of financing was jointly invested by the listed company Ai Peng Medical and Rongan Venture Capital, and Fangyuan Capital acted as the exclusive financial advisor.
Neuromodulation is one of the most popular investment fields in the world, and it is also a track where the medical device sector is growing rapidly. According to incomplete statistics, more than a dozen startups in the field of neuromodulation have completed more than $570 million in financing, and many startups are on Wall Street. The initial listing of Axonics, such as the use of rechargeable phrenic nerve therapy for urinary urgency, exceeded $1 billion. Also available for financing are: NeuSpera Medical Inc., Stimwave, Cefaly, Cadence, and more. It can be seen that the opportunities in the field of neuromodulation are huge, attracting the attention of many top funds.
As one of the fastest growing technologies in the medical field today, neuromodulation has been used to treat a variety of diseases. It has been developed clinically as an effective method for the treatment of Parkinson's disease, epilepsy, depression, pain and other diseases, and is also an important field of brain science research. The International Panel of Experts pointed out at the 2019 annual meeting of the International Association of Neuromodulation: "In the next five years, the neuromodulation market will double from the current $4.7 billion, and the neuromodulation market will increase to $11 billion in the next 10 years. ""
As a leading company in the field of domestic neuromodulation, RISHENE has accumulated sufficient strength for many years of development, and this financing has attracted many investors' attention.
Mr. Cao Qi, Ai Peng Medical Strategic Development Center, said: "The RISHENE-led 2016 National Key Research and Development Project implanted spinal cord stimulator (SCS) is one of the most recognized methods for the treatment of refractory pain in the world. It is also Medtronic, Boston. A world-renowned medical company such as Science is a star product in the field of pain treatment. Ai Peng Medical has been focusing on the research and development of medical products in the field of pain treatment and management. The research and development of RISHENE's neuromodulation treatment for pain products is in full compliance with Aibo Medical's attention and The direction of development, so we are confident to work together with RISHENE to solve the pain of patients."
Dr. Xinxiong, the investment director of Rongan Venture Capital, said: "Neuromodulation therapy has always been one of the hotspots of research and investment at home and abroad. Its market has maintained rapid growth on a global scale, while the country is on the eve of the outbreak. RISHENE is deeply implanted into the active nerve. Regulate products, integrate resources of universities and medical institutions, and take refractory epilepsy as an entry point to expand and lay out more therapeutic areas. The company has developed and researched product technology leading, we believe that RISHENE will continue to bring patients in China in the future. Safe, effective and economical products contribute to the localization of high-end medical equipment in China."
Many advantages are optimistic about investors
The RISHENE team began research and development of implantable neurostimulators in 2010. It originated from the research project of gastric electrical stimulator carried out by Tsinghua University Microelectronics Institute and China-Japan Friendship Hospital. After more than three years of technical practice, stomach electricity The stimulator and vagus nerve stimulator products have a commercially viable prototype. In 2013, they settled in the Jiangsu Changzhou National Development Zone and registered the company. Therefore, the company had a very high starting point at the beginning of its establishment and had close cooperation with Tsinghua University.
After settled in Changzhou in 2013 and established a clean factory, the implantable gastric electrical stimulator and the implantable vagus nerve stimulator were commercialized and sent to the Beijing Medical Device Testing Institute for testing. After receiving the test report in 2015, the implant was implanted. The vagus nerve stimulator quickly opened up clinical trials. After three years of clinical trials, the products are currently awaiting approval from the Food and Drug Administration.
At the same time, RISHENE has also developed products such as deep thermal brain electrode and implantable spinal cord stimulator, and has been put into clinical trials. Du Yuhui, general manager of the company, said: "A few years later, the development of RISHENE has been a step by step, constantly introducing new products and bringing products to the clinic. Our pragmatic style has been recognized by medical experts and investors."
Du Yuhui said: "Our company has settled in Changzhou and has received strong support from the local government. Compared with Beishangguang, the cost is lower. In addition, Changzhou is a manufacturing capital and is more conducive to product development. In a few years, we have obtained Supported by national key R&D programs, Jiangsu Shuangchuang team, Shuangchuang individual, Changzhou Longcheng Yingcai and other financial support. We only spent tens of millions to develop three implantable products, and compared with some enterprises. Only after investing hundreds of millions of yuan can we develop a product, and we should still have a great advantage in cost control."
The RISHENE core team has come to famous universities in China. For example, Du Yuhui, the general manager, graduated from Tsinghua University. The R&D team graduated from Zhejiang University and other top universities. As a startup company, the incentive mechanism for team stock options was planned at the beginning, which made the team members more cohesive. The stability of the team over the years is also one of the company's advantages.
New applications of neuromodulation, providing new solutions for the treatment of epilepsy and pain
"Our goal is to make high-level products that ordinary people can afford. At present, imported products are expensive, and many people are discouraged. In the context of import substitution, this ideal will become a reality more quickly," Du Yuhui said with emotion.
RISHENE's current products are primarily focused on the areas of epilepsy and pain. According to epidemiological data, there are about 9 million people with epilepsy in China, and about 3 million people with refractory epilepsy, mostly children and adolescents. Poor control of epilepsy can seriously affect the quality of life of patients, increase the risk of physical and mental illness, and even lead to sudden death due to unexplained causes, which imposes a heavy burden on families and society.
Surgical treatment is an important option for patients with drug-refractory epilepsy. Surgical treatment is mainly craniotomy, but for patients who cannot perform craniotomy, the choice of implantable vagus nerve stimulator (VNS) is the most appropriate treatment.
Du Yuhui said: "The VNS products provided by RISHENE not only surpass imported products in performance, but also increase the remote control function. Patients only need to hold a mobile phone-shaped external program controller, and they can be controlled by doctors at home. This greatly facilitates the disease. Suffering, I was appreciated by doctors and patients."
(implanted vagus nerve stimulator)
When some patients can choose to surgically remove the epileptic foci, the core of the operation is to find epileptic foci. The search for epileptic foci needs to be integrated with the patient's clinical features, neuroimaging, electrophysiology and other methods, but the clinical reality is that about 50% of patients can not effectively locate epileptic foci through these non-invasive tests, but need invasive examination. The location of epileptic foci was performed by implanting a subdural cortical electrode.
Du Yuhui said: "In the past 20 years, the common practice is to perform craniotomy and implant a flaky subdural cortical electrode. This method of implanting electrodes is traumatic, high risk, prone to complications such as infection and hematoma. More importantly, this cortical electrode is only sensitive to epileptic foci on the exposed surface of the cerebral cortex, but is not sensitive to the extensive cortical region located deep in the cerebral cortex and at the base of the sulcus. It is still impossible to accurately locate epilepsy at these sites. Stove."
In recent years, stereotactic electroencephalography (SEEG) electrode implantation technology has developed rapidly. SEEG is a seizure network based on various non-invasive examination data. Based on the three-dimensional reconstruction of brain structure of nuclear magnetic resonance images, multiple deep brain electrodes of less than 1 mm are accurately implanted into different brains by minimally invasive methods. In the cortical site, a method of recording the EEG between the interictal and episodes of the patient is recorded.
Du Yuhui said: "SEEG electrode implantation technology has the advantages of accurate positioning, small damage, less complications, and large monitoring range. It can have almost all parts of the cerebral cortex, especially in the cortical areas that are not monitored by some subdural electrodes. Significant advantages. Because of these advantages, SEEG electrode implantation methods are quickly recognized by doctors and patients and are widely used."
"The SEEG electrode developed by RISHENE can not only meet the function of detecting stereoscopic brain electricity, but also increase the temperature sensor and can perform RF thermocoagulation under temperature control. At present, no company in the world can provide this function."
"In the beginning, the clinician found RISHENE in order to treat patients who were implanted with SEEG electrodes and were not suitable for craniotomy. I hope we can provide temperature-controlled RF thermocoagulation. After receiving this task, we focus on RF thermocoagulation. The Beiqi Medical Company has cooperated and has successfully developed SEEG electrodes that can be used for temperature-controlled thermocoagulation after repeated trials. The products are also in Xuanwu Hospital, 301 Hospital of Zhejiang Medical University, Second Affiliated Hospital of Zhejiang University, Shanghai Renji. Clinical trials have been carried out in hospitals such as Qilu Hospital. At present, the product is about to end clinical and apply for marketing.
The SEEG electrode with temperature-controlled RF thermocoagulation has the dual functions of localization diagnosis and radiofrequency treatment, providing minimally invasive and precise treatment for patients with refractory epilepsy.
(SEEG electrode)
In the field of pain, RISHENE developed the implanted spinal cord stimulator (SCS). In 2016, the national key research and development plan included this product in the research and development of digital diagnostic equipment, led by RISHENE, Tsinghua University, Institute of Semiconductors, Chinese Academy of Sciences, Xuanwu Hospital, Peking University People The hospital and Beijing Beiqi Medical participated in the project. After being declared and defended, they were recognized by experts and obtained project support.
Du Yuhui said: "SCS products are solutions for refractory pain. The number of pain patients in China is over 100 million, so the market is huge. In foreign countries, SCS products account for half of the market share of nerve stimulators, while domestic sales are only a few hundred units per year. The reason is that the price of imported products is more than 200,000, and domestic production is still blank, which has blocked many patients' desire to try."
"RISHENE's research and development is not simply copying the form of foreign products, but also applying the latest technology to the self-developed SCS products. It not only expands the range of various stimulation parameters and various electrode forms, but also adds remote control to make product performance. And features beyond other international products."
(implanted spinal cord stimulator)
RISHENE has always insisted on learning advanced medical device technology, but more emphasis on innovation and beyond. "If you always catch up with foreign products, it is definitely not our goal." Du Yuhui said that RISHENE originated from scientific research and has always insisted on supporting scientific research. Starting from scientific research experiments on gastric stimulators and colon stimulators carried out with the China-Japan Friendship Hospital, RISHENE has successively carried out many projects such as esophageal stimulators, vocal cord paralysis stimulators and brain stimulators in many hospitals in China. RISHENE supports doctors to carry out various scientific research and exploration, and hopes to develop domestic original neurostimulators in the future.
"We cooperated with Xuanwu Hospital of Capital Medical University to develop a brain stimulator for the treatment of Alzheimer's disease. This project was supported by the National Key Research and Development Program in 2018. This research is the first in the world, and Wang Yuping, Director of Xuanwu Hospital The professor takes the lead. We hope that in the future, there will be no cure for Alzheimer's disease."
Regarding future planning, Du Yuhui said: "Our company is characterized by pragmatism and customer service. It is useless to slogan. Our goal is to do business with social significance, humanistic spirit and product value. At present, we do some in the layout. New products, I hope to make more international innovative products in the future."
>>>>
About Aipeng Medical
Jiangsu Aipeng Medical Technology Co., Ltd. (stock code 300753) was established in 2001 and currently owns Aipu Scientific Instrument (Jiangsu) Co., Ltd. and Shanghai Northqing Biotechnology Co., Ltd. Aipeng Medical is a high-tech enterprise specializing in the research, development, production and sales of medical device products in the field of pain management. Its main products include medical devices such as microcomputer injection pumps, disposable injection pumps, wireless analgesic management systems, etc.; Pain management products have been widely used in clinical treatment, helping countless medical care efforts and alleviating pain in millions of patients.
>>>>
About Rongan Venture Capital
Founded in Beijing in September 2014, Wing On Ventures focuses on incubating and supporting innovative entrepreneurial projects in the healthcare sector. The medical fund currently launched and managed by Rongan Ventures is positioned as a professional early stage venture capital investment, focusing on the medical industry and investing in highly promising medical devices, biotechnology, innovative drug development and medical health companies. Rongan Ventures strives to become China's most competitive medical venture capital fund management institution. It has been rated as 36氪 China's new health care investment institution TOP10, China's most popular LP investment early investment institution TOP50.
>>>>
About Fangyuan Capital | Optimas Capital
Optimas Capital – an entrepreneur who is a entrepreneur. Focus on financial consultants in the medical field, dedicated to discovering and helping outstanding entrepreneurs in the growth field, and being a trusted long-term partner for entrepreneurs. The service area is concentrated in high-value consumables, IVD, medical services, innovative medicine and other sub-sectors. The team has helped the five-color technology, neighboring good doctors, Hope Medical, Qian Dafu, Bo Ying Medical, RISHENE, Zhicheng Yuanyuan and other financing.