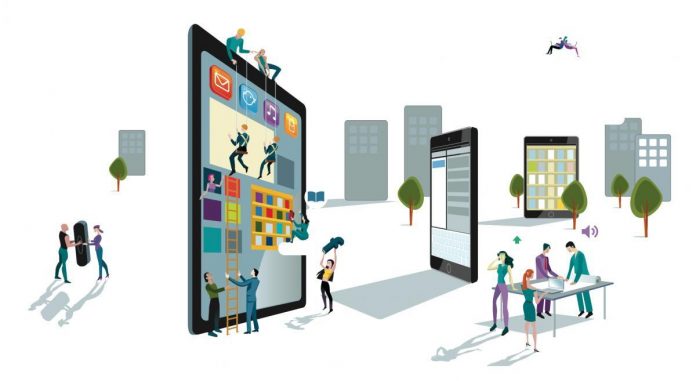 Recently, RemCare completed a 20 million yuan pre-A round of financing, with a valuation of 100 million yuan. This round of financing is exclusively invested by Heilongjiang large integrated retailer Huachen Group, and the funds will be used for technology upgrade and iteration of RemCare cloud platform, pharmacy terminal customer development, supply chain optimization services, and the establishment of upstream pharmaceutical company support service teams and private domains Traffic and social marketing team. It is worth mentioning that Huachen itself is also a customer of RemCare. In the process of cooperation, he perceives the deep value of it and promotes further cooperation through investment.
RemCare is an empowering cloud platform for pharmacy operations, dedicated to empowering small and medium-sized chain pharmacies through information technology, and comprehensively upgrading the "personnel, goods, and scenes".
Help small and medium pharmacies to fully upgrade "people + goods + field"
A few days ago, the Comprehensive and Planning Finance Department of the State Drug Administration and the Information Center of the State Drug Administration issued the "Annual Report on Drug Administration Statistics (2020)". The data shows that by the end of 2020, the total number of pharmacies in the country (excluding the number of chain enterprises) ) Is 553,892, with a chain rate exceeding 56.50%. With the expansion of large chain pharmacies and the rapid development of B2C and O2O businesses, the living space of small and medium chain pharmacies and single pharmacies has been severely squeezed, and transformation and upgrading is imminent.
Based on this, RemCare uses big data and cloud computing technology to develop cloud platform solutions for pharmacy operations, providing member management, product management, personnel management, data management and marketing tools to help pharmacies comprehensively upgrade personnel, products and marketing scenarios to achieve Digital transformation of chain pharmacies.
"People": RemCare provides online professional knowledge learning platform + AI health consultant in two ways to strengthen the professional service capabilities of pharmacies.
The online learning platform provides online learning, online assessment, automatic chemistry score statistics, and automatic professional ability assessment of common medical professional knowledge and pharmacy professional knowledge. It has also formulated a credit reward plan, which effectively improves the enthusiasm of the store staff to learn, thereby enhancing the store staff Professional pharmacy services capabilities.
RemCare's self-developed AI health consultant has realized intelligent pharmaceutical care and medication process management, and can provide intelligent long-term service solutions for patients with chronic diseases such as diabetes and hypertension, from patient medication management, diet control, exercise programs and complications In terms of prevention and treatment, we provide patients with comprehensive AI chronic disease services.
"The clerk gains the improvement of professional ability through continuous learning on the RemCare platform, and provides more curative medication solutions for the customers in the store; the empowerment of the AI ​​health consultant realizes the long-term curative effect management after the customer leaves the store. RemCare helps the pharmacy provide more Multi-professional values ​​promote the balance between patient efficacy and corporate profits, and increase customer recognition and stickiness." said Dongyu Yin, founder of RemCare.
"Goods": RemCare integrates hundreds of cooperative chain pharmacies to jointly form a "joint purchase and sales cloud platform" to help pharmacies reduce procurement costs and broaden the category structure through supply chain optimization services.
Regarding the current main medical and health products of pharmacies, RemCare helps cooperative pharmacies to quickly reduce procurement costs and increase sales margins through incremental product OEMs and centralized procurement of branded best-selling products.
At the same time, RemCare has established a non-pharmaceutical supply chain based on community marketing that is not restricted by medical insurance policies to help pharmacies broaden their category structure and help pharmacies broaden their category structure. The "medicine and health category" focusing on over-the-counter medicines, health care, and medical equipment has expanded to the "healthy lifestyle category" focusing on personal care, home care, and sports health, and then extended to include health foods, landmark fruits and vegetables, and specialty foods. "Quality Life Category".
Yin Dongyu believes: "In addition to optimizing the structure and profit of the main categories, it is more meaningful to help pharmacies extend their categories-the gradual transformation from low-frequency passive business to high-frequency active business."
"Field": RemCare uses CRM empowerment to improve the in-store shopping experience while using the store as a traffic entrance, establishing a private domain traffic pool, and helping pharmacies develop social marketing and social e-commerce.
RemCare guides pharmacy staff to improve customer experience through value orientation, and provides pharmacies with a strong link, high stickiness, and automated CRM system and full-cycle membership development and membership marketing solutions. It establishes with customers through a simple process in a membership development process. Multiple links enable multiple access to channels such as shopkeeper numbers, service numbers, WeChat groups, etc., quickly reduce marketing costs for pharmacies, and improve marketing effectiveness; through advanced demand algorithms and automated label management, multi-dimensional portraits of customers can be used to achieve precision marketing. Assist pharmacies to increase the conversion rate, stickiness and lifetime value of users.
"The upgrade of the sales scene will break through the bottleneck of offline business, extend the private domain traffic pool from a single in-store scene, and reverse the disadvantages of limited offline traffic compared with the extensive online traffic to the advantage of private domain traffic entrance, and reshape the store out of the store. +Out-of-store, offline + online service and marketing scenarios, to achieve communication and link across time and space with customers, social marketing and social e-commerce through systematic and automated operation plans, opening up unlimited business for pharmacies Space." said Yin Dongyu, founder of RemCare.
Assist upstream pharmaceutical companies to achieve To B terminal import and accurate To C pull and retention
RemCare helps upstream pharmaceutical companies to connect with chain pharmacies that have cooperated with the platform, introduce superior products, and provide drug companies with data-guided distribution management and active inventory management after the pharmacy terminal is authorized to complete the To B docking cooperation; through RemCare The learning platform helps pharmaceutical companies complete online product knowledge training for store employees. After authorized by the pharmacy, you can view store sales data and store staff sales data, analyze problems and tap potential, and carry out accurate To S (store and store staff) terminal maintenance and sales support .
In addition, RemCare helps pharmaceutical companies find target customers with precise needs through customer portraits and data screening. After authorized by pharmacies, they can send customers product promotion articles, health assessments, and medical education videos to direct To C promotion, realizing accurate refreshing; in customer purchases After the product, the RemCare system will automatically carry out medication guidance that promotes efficacy approval, medication cycle management that promotes compliance, and recalls patients with chronic diseases who have not purchased drugs with long intervals to achieve automated customer retention management.
Yin Dongyu believes: "Under the general trend of separation of medicines + prescription outflow, pharmaceutical companies will pay more attention to the marketing and promotion of pharmacy channels. The above-mentioned SFA system services have great potential in the F-end market of pharmaceutical companies."
Industry veterans form a core team, and the monetization model is clear
Yin Dongyu, the founder and CEO of RemCare, has been deeply involved in the pharmaceutical industry for 18 years and has sufficient industry awareness, rich practical experience and extensive industry resources. Yin Dongyu is now responsible for the overall development strategy and overall management of RemCare. He is also a successful serial entrepreneur. The Farmersey Management Consulting he founded in 2014 has grown into the most professional and fastest-growing pharmaceutical industry management consulting company in China. One, its multiple consultant teams provided pharmacy channel strategy and marketing consulting for multiple listed pharmaceutical companies, and provided long-term management counseling for multiple chain pharmacies. Eight chain pharmacies with sales of more than 100 million yuan have offered gifts to the Farmersy team. 10-20% equity, the valuation of the above-mentioned donated equity has exceeded 100 million yuan.
The core team of RemCare is composed of practitioners with more than 15 years of experience in the pharmaceutical chain pharmacy industry, and has a deep understanding and rich experience in the pharmaceutical industry and the industrial Internet. "Our core team are all veterans who have been deeply involved in the pharmacy industry for more than ten years. They also have rich experience and resources in the fields of pharmaceutical e-commerce and mobile medical. It is because they have a deep enough knowledge and understanding of the industry that they can Continuously launch products and services that meet the industry's real scenarios and real needs, and provide truly valuable empowerment support for cooperative companies." It's worth mentioning that every product and service of RemCare will be tried out in self-operated chain pharmacies. After running through, it will be promoted to cooperative enterprises.
At present, RemCare and chain pharmacies have two cooperation models, one is the payment model, and the other is the establishment of a joint venture company controlled by RemCare to jointly manage member assets. Since the launch of RemCare in July 2020, it has cooperated with more than 90 chain pharmacies, the number of stores has reached more than 3,000, and the sales of cooperative terminals have reached 6.7 billion yuan, covering more than 12 million C-end customers, and has established more than 4 million C-end customers. Close multiple links.
RemCare has established four clear business realization models and has strong profitability conversion capabilities.
First, chain pharmacies pay for cloud platform service fees, and RemCare provides a comprehensive "people + goods + field" upgrade and remodeling service-plans to achieve annual SaaS service fee income of 20 million by 2025.
Second, upstream pharmaceutical companies pay for cloud platform service fees, and RemCare provides To B-To S-To C SFA services-plans to reach cooperation with 100 pharmaceutical companies by 2025 to achieve annual GMV of 5 billion and service fee income of 250 million .
Third, the distribution of sales in the pharmacy supply chain optimization business-plans to reach 500 OEM and centralized procurement products by 2025, achieving annual sales of 10 billion and profits of 500 million.
Fourth, jointly carry out non-pharmaceutical community marketing and social e-commerce sales distribution with pharmacies-plan to create 100 self-operated explosives by 2025, distribute 100 preferred explosives, and achieve annual sales of 20 billion and 20 Billion profits.
It is understood that RemCare plans to serve 60,000 high-quality stores in 2025 and closely link 200 million C-end customers.