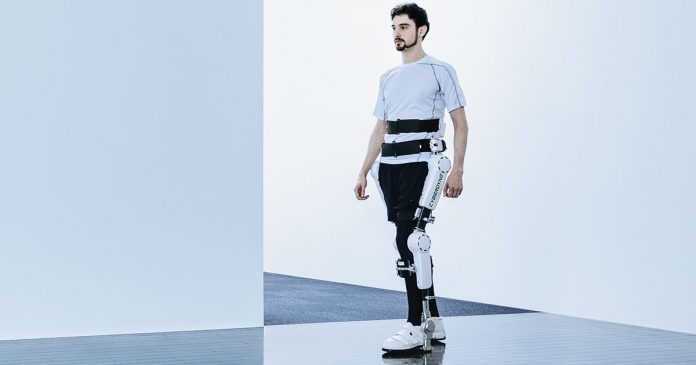 On January 26, 2022, Fourier Intelligence announced that it had completed a $400 million Series D funding round led by Vision Fund Phase 2, followed by Saudi Aramco's venture capital fund Prosperity7 Ventures and Vision Plus Capital. Fourier Intelligence is the first company in the field of rehabilitation robotics to complete series D financing, setting a record for the largest single round in the sector.
Gu Jie, Founder and CEO of Fourier Intelligence, said that this round of funding will be used to develop intelligent robotics technology, expand its advantages, accelerate the deployment and popularization of rehabilitation robotics products around the world, and continuously improve the capacity of rehabilitation services to meet customer needs.
Fourier Intelligence was founded in 2015. Fourier Intelligence is a leading intelligent robotics company, focusing on the core technology of high-performance robotics and building an intelligent robotics platform, which has already achieved large-scale application in the rehabilitation industry. In 2021, Fourier Intelligence was selected as a "Little Giant" enterprise. Fourier Intelligence has undertaken nearly 20 national and provincial R&D projects.
Based on its technology and manufacturing strengths, Fourier Intelligence has started from the field of rehabilitation robots to provide the world's leading intelligent integrated rehabilitation solutions for institutions, building a rehabilitation industry enabling platform, and forming a perfect closed-loop ecosystem.
Fourier Intelligence has built a complete product line for rehabilitation institutions, providing high-performance rehabilitation robots, intelligent rehabilitation products, physical therapy equipment and digital and intelligent rehabilitation solutions to clients worldwide. Self-developed rehabilitation robots have been exported to dozens of countries and regions and settled in more than 1,000 institutions at home and abroad. Headquartered in Zhangjiang, Shanghai, the company also has a regional headquarters in Singapore, r&d and production layout in Beijing, Shanghai, Guangzhou, Zurich and Chicago, and has established a global R&D, production and service network.
Fourier Intelligence has developed its own force feedback technology platform, multi-joint robot motion control card, multi-dimensional force sensors and other core technologies and components, building a solid technological barrier and freeing itself from import of hardware and software. The crossover integration of AI, electronics, machinery and bionics will form a future-oriented unique cutting-edge technology platform, bringing users comfortable modern rehabilitation experience with real-time force interaction and immersive experience technologies.
The intelligent rehabilitation robot developed based on the force feedback technology platform simulates rich mechanical effects with precise force control to achieve compliance mechanical control with high precision, high compliance and high sensitivity. Output the corresponding auxiliary force according to the user's situation, and guide the user to carry out task-oriented interactive training. For example, EMU 3d upper limb rehabilitation robot is the first to achieve full coverage of motion from single joint, plane to three-dimensional space, and complete the functions of motion control, muscle strength and cognitive training. The ExoMotus lower extremity exoskeleton provides wearable rehabilitation walking training and could be used to assist individuals in walking in the future.
The boundaries of the industry are becoming blurred. Fourier Intelligence is not only a leading rehabilitation robot company, but also a part of the entire robot industry. From a single point of technology, Fourier Intelligence is gradually moving towards cross-industry integration of the whole industry chain. Fourier Intelligence next plans to launch a bionic robot platform that will apply core technologies to more non-rehabilitation applications. Fourier Intelligence will continue to redefine the relationship between man and machine, bringing positive change to more people's lives.
Fourier Intelligence is essentially an intelligent robotics company, said Gu Jie. "Fourier Intelligence is committed to the research and development of underlying robotics technologies, including bionic robotics infrastructure and technology, and will gradually evolve into a bionic robotics platform company to build integrated solutions in different vertical application scenarios." Finally, everyone can enjoy a better life through intelligent technology.