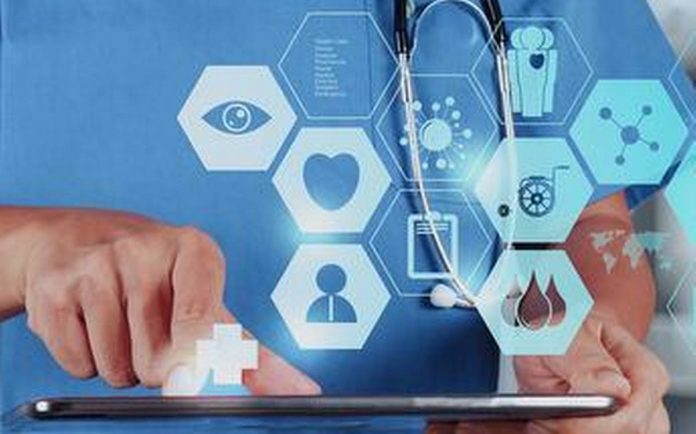 Telemedicine seamlessly connects clinicians with patients outside the hospital, thereby further improving the patient's treatment effectiveness, reducing medical costs, optimizing resource allocation, improving the quality of care, and adding other medical added value.
Many concept applications of Remote Patient Monitoring (RPM) have been in existence for many years, but now with the advancement of medical technology, changes in medical insurance reimbursement policies and more and more patients hope to be autonomous and active at home Responding to chronic diseases more effectively promotes the development of this field, making the RPM market more mature.
Vivify Health is a remote patient monitoring company from the United States that received a total of $23.4 million in financing. The latest round of investment occurred in 2016, and investors include the University of Pittsburgh Medical Center (UMPC). The company claims that it is the first company to use consumer mobile devices to provide cloud-based solutions for the health and chronic care management of the mobile population.
Recently, Vivify Health released a telemedicine report, and took the service target of its own products and services as an example to discuss the actual effect of the remote patient monitoring system used by medical institutions. Arterial Network translated the report.
This report contains the following:
Review the development of the Internet and remote patient monitoring;
Prove the value of telemedicine to health plans, hospitals, self-insured employers, clinicians and patients;
Provide a blueprint for how to further implement remote patient medical services.
Is RPM an obscure advanced science?
The answer is yes.
In fact, RPM was initiated by NASA (National Aeronautics and Space Administration) in the 1960s and is a technological innovation that began in space. As the NASA Space Medicine Bureau explored the effects of space on human health, the agency debuted its long-range biological monitoring system during the Mercury and Gemini flights.
With the emergence of the 2008 financial crisis and the passage of the 2009 American Recovery and Reinvestment Act (ARRA), it was found that Internet medical needs involving a wider range of industries began to slowly emerge. ARRA includes health IT programs and other specific businesses that help stimulate economic growth, and provides substantial investments to modernize the nation's overall medical IT infrastructure.
The following year, the Obama administration also proposed a national broadband improvement plan, which included calls for improved medical networks to "promote remote patient monitoring, electronic health records, and other medical services based on Internet technologies, such as telemedicine."
Over the past decade, consumer technologies such as smartphones and wearable devices have shown explosive growth, as well as the establishment of broadband and medical IT infrastructure, all of which have accelerated the further popularization of Internet medical programs. Other market influencing factors, such as the rise of consumerism, have promoted the transfer of health care from quantity to value, the decentralization of medical services and the surge in the interest of the general public in personal health care plans, all of which will continue to change the status of health care. And promote people's demand for Internet remote care.
RPM's data dilemma
According to data from Berg Insight, as of 2016, 7.1 million patients worldwide have achieved remote medical monitoring. At the same time, it expects this number to grow at a compound annual growth rate of 47.9%, and will reach 50.2 million by 2021.
Market research company Technavio predicts that by 2021, the RPM market will grow at a compound annual growth rate of 15%, especially as consumers' enthusiasm for buying online medical products continues to increase, the number of chronic diseases and aging populations has surged, and more Driven by multiple demands, the RPM market value will reach 1 billion US dollars,
As these market survey data indicate, RPM plays an indispensable role in today's medical system, integrating scattered wearable devices, portable medical devices, medical implants and other sources of medical data into complex In the healthcare system technology platform, these data are the cornerstone of the medical industry's further expansion in the healthcare Internet of Things (IoHT).
However, providing only a large number of access rights to the original data generated by remote patient monitoring itself is not enough to fully implement IoHT's patient-centric transformation. The true development of telemedicine should be based on rich and transparent data sources, while having lower Health care costs.
In the IoHT world, health care centers are no longer limited to hospitals, clinics, or physician offices, but can be extended to patients' homes, a large part of which are achieved by patients using their own mobile devices. According to Berg Insights' forecast, mobile devices will become the medical device of choice for 22.9 million patients by 2021. At the same time, practice has proved that the RPM plan carefully designed by experts can keep more people healthy, make the elderly and disabled people live longer, and reduce their hospitalization times and length of hospitalization.
Applications, sensors, and wearable devices will continue to call large amounts of patient-generated health data through remote patient monitoring systems. However, to motivate patients to become highly involved partners in remote care, healthcare providers also need to provide viable medical analysis in their existing clinical workflows, and can allow patients to access their sign data in real time. Such tight integration can further improve the treatment effect, provide a more timely treatment plan, and ultimately improve the patient's health.
The remote care of clinicians and patients needs to be well designed and a customizable content management platform works in the background of the system.
The system needs to be able to handle the branching logic of patients answering questions well, so that users can add questions based on different answers and insert educational content into them, and then answer the questions based on the patient's input. Complex systems need to be able to deploy dynamic pathways, so that they can properly improve the level of diagnosis and treatment, and provide a variety of clinical programs based on clinical guidelines and patient responses, and then dynamically change the treatment programs for individuals and their physical conditions. This Can achieve a higher level of self-management of patients.
In a complex healthcare system, any small changes are difficult, so it is not easy to integrate RPM systems into clinical workflows. In the past, health systems and healthcare plans have been striving to find a unified voice and technology platform to optimize the remote patient care process.
Now this is changing rapidly. The RPM system can allow the care plan to be applied to a specific care team, but only patients under a specific plan have permission to view it. Using such a centralized approach to distributed care and providing maximum flexibility in the way these teams serve patients remotely.
Is RPM simple?
Compared with the traditional method that patients have to go to the doctor's office or medical center for physical testing and on-site visits in the past, intelligent technology makes the system more convenient for collecting data from remote patient monitoring. Today, consumers can automatically transfer various health data to Web portals or mobile applications, including their vital signs, weight, blood pressure, blood sugar, blood oxygen levels, heart rate and even ECG readings. This remote patient observation not only enables patients to monitor their health status at any time, but also provides clinicians with the opportunity to proactively assess danger signals and provide real-time recommendations to adjust treatment options.
At present, RPM products around one kind of sign data still dominate the entire field, but leading healthcare organizations are building complex platforms that can widely support virtual care and remote monitoring. A system that has proven successful is considering reducing the number of disease care programs that are reused by patients with multiple chronic diseases in the health system and the care organizations responsible for it.
Why can't traditional paper medicine work?
After moving from paper records to EHR (electronic medical records), today's clinicians can use remote patient monitoring systems to seamlessly integrate patient's standard information into their clinical workflow. Remote patient monitoring gives healthcare professionals the opportunity to use data from multiple sources inside and outside the enterprise to continuously improve clinical workflow.
In order to develop these integrated workflows, we also need a true collaborative approach. This approach should take into account the needs of patients and the focus of clinicians, and how they provide the best quality care. A good remote patient monitoring system is integrated into the organization and workflow to achieve great success in collaboration between the attending doctor, clinician, patient, and even system administrator. At the same time, we can also understand how telemedicine treats patients The therapeutic effect has a positive effect. However, there is still a major obstacle that needs to be resolved to further optimize RPM. The entire healthcare enterprise still has information isolation: most patients' existing medical data is isolated from their historical medical data.
What are the risks of data overload?
Unfiltered patient data may also increase patient risk because it may require doctors to capture data (signals) that really need treatment in a large number of artifacts (noise) including false positive alarms. In addition, if the method of integrating data analysis and intelligent notification protocol into the RPM platform is not completed sufficiently, it may additionally increase the workload of doctors, reduce efficiency and increase risks, thereby impairing the effectiveness of remote medical equipment. Unfiltered patient data increases the risk of misdiagnosis by these doctors who find actionable data in useless or erroneous information streams.
Today's RPM systems are committed to fulfilling the promise of sharing and analyzing data to meet these unfiltered data challenges, especially making significant contributions to how to manage high-risk more effectively, how to deal with high-risk and aging populations. The medical interaction provided by these personnel combined with intelligent clinical upgrade algorithms and intervention tools can greatly improve the treatment effect.
So how to define telemedicine?
Many advanced medical platforms today can easily customize the unique business and reimbursement models for healthcare, including chronic disease care management, bundled payment and ACO. The demographic analysis integrated in the RPM platform can also help determine where international medical organizations should focus their personnel on telemedicine, while also helping to discover the health anomalies of relevant patients every day.
At the same time, each patient can modify the clinical plan for a specific disease to further expand the scope of community service and member marketing efforts. This continuous data tiering will also drive business intelligence efforts through the continuous data flow of medical members, patients, and medical employees.
Data layering
Today, the analysis of data collected from remote patient monitoring systems not only helps to improve the health of patients, but also enables medical staff to use this information through EHR to more effectively triage and identify patients who need early intervention early. The next-generation clinical decision support tools on the platform will use data from remote patient monitoring systems through machine learning algorithms to enable medical staff to conduct in-depth analysis of medical protocols, interventions, and outcome data, and continue to improve in the process.
Technology and Change Management
The legacy technology platforms in traditional healthcare organizations will encounter great obstacles when implementing remote patient monitoring. Because traditional EHR stores retrospective data instead of real-time data streams obtained from consumer devices in remote locations. Medical professionals can view these data to achieve a more proactive and active solution to the patient's treatment problems.
However, the platform also has many major data privacy issues that need to be resolved, especially for remote patient monitoring systems that may rely on data from consumer devices rather than medical certification or more secure devices. Therefore, before integrating remote patient monitoring data into the EHR, it should be clearly indicated which privacy clauses should be attached, and at the same time obtain the "signature" authority within the medical organization and a standardized data review process.
Workflow issues also need to be resolved at the front end. For the pilot team, it is important to consider how to manage and review the data, which enterprise systems can access the data to review the data and issue alerts, and ultimately how to manage the information tsunami to avoid clinicians overwhelming the data.
This can be achieved by adopting a cloud-based platform. In today's cloud world, some expansion capabilities of hospitals have surpassed traditional enterprise technology infrastructure. The classification method of "mild patients" and "serious patients" of the remote patient monitoring system allows hospitals to focus on diagnosing and treating patients rather than Internet technology.
The cloud-based solution also allows patients of any age, health or technical ability to easily participate in remote care plans. Today, patients can deliver fully managed remote care procedures to their homes, and the system immediately provides plug-and-play functionality. However, these cloud-based toolkits must be thoroughly reviewed before deployment to ensure that they are seamlessly integrated with the IT systems and clinical processes of healthcare providers and health plan organizations.
The cloud-based remote patient monitoring system is also very suitable for installation in some popular desktops, smartphones and tablets today. By integrating these users' own platforms into remote patient monitoring systems, medical service personnel and health plans can more easily extend the service to a larger group of people – ultimately better identifying medical specific conditions, predicting patient behavior and Reduce the possibility of preventable hospitalization.
Patients can access self-managed conditions when needed, thereby avoiding unnecessary interaction with the health system due to small changes in conditions. The remote patient monitoring system can also incorporate medication reminders into the technology platform to provide real-time alerts to the hospital care team to track any signs of non-compliance by the patient, such as not taking medication on time.
Can telemedicine be reimbursed?
With the establishment of the United States Medical Insurance and Medical Assistance Center (CMS), the return on investment in telemedicine may be further improved in the future, and will continue to prompt the government to make changes to improve the reimbursement process for remote patient monitoring expenses. Now, patients can reimburse the cost of remote services to the relevant departments. Previously, these services could only be paid by doctors when they interviewed patients.
The CPT code that regulates the clinical path in the United States separates remote patient monitoring from telemedicine, but its reimbursement policy remains strict. But this also marks a huge change in the perspective of how CMS views the value of remote patient monitoring. Remote patient monitoring will provide continuous attention and track whether the postoperative results are improved by allowing doctors to pay close attention to patients remotely during the visit, which can further reduce medical care costs and timely identify chronic disease complications, and then gradually upgrade, Provide appropriate assistance to those who need emergency visits or other patient care interventions.
RPM and nursing process based on value system
After participating in the RPM program, patients who feel satisfied are usually patients with higher medical compliance, and good compliance can bring better clinical results. When patients are satisfied with the care they receive, they are more likely to follow a personal care plan customized for them. Therefore, for medical care personnel, from the first remote virtual connection, they should try to establish responsibility with the patient (from clinician to patient and from patient to clinician), so that in each subsequent care process, they Can focus on expanding trust in patient relationships. Remote monitoring of patients has been shown to improve trust between the care team and patients.
A good RPM system uses technology that consumers are familiar with and feel comfortable with, and at the same time, it can automate information sharing with patient care teams. Through remote patient monitoring, healthcare systems can now provide patient participation more effectively, thereby completing value-based care processes.
Use cases for RPM
In today's value-based medical care, medical staff are more important than ever to control costs and avoid unnecessary patient readmissions. They must also meet three key consumer expectations: medical service access , Medical convenience and more options. Digital platforms can often meet these requirements and provide the best quality of care by eliminating distance barriers. Trinity Health, CHRISTUS Health System, and the University of Pittsburgh Medical Center are three success stories. They provide good insights on how to successfully launch and benefit from remote patient monitoring systems, and provide templates for supporting the expansion of modern healthcare systems.
>>>>
You can get treatment at home
One of the overall goals of the Trinity of Telemedicine is to transfer 75% of its revenue to value-oriented research by 2020. Chronic diseases such as diabetes, congestive heart failure (CHF), chronic obstructive pulmonary disease (COPD), and cancer have become more and more popular in the United States and the world, and are still on the rise. Compared with patients without chronic diseases, patients with chronic diseases often spend more on medical treatment and occupy more medical resources.
One reason for such a high expenditure ratio is the need for places that often provide care to chronic patients. Patients with chronic diseases account for 81% of hospital admissions and continue to grow in unplanned emergency department (ED) visits.
In addition, the social determinants of health also have a significant impact on treatment outcomes. Social and economic factors will widely affect people's health and quality of life. These problems will ultimately affect the overall health care cost and treatment outcome. As the industry slowly transitions to a value-based care model, encouraging medical personnel to provide high-quality and cost-effective care methods, medical institutions must consider the impact on social well-being and economic conditions.
>>>>
Typical industry solutions
All along, many patients with chronic diseases will frequently visit the primary care doctor's office, where the nurse can regularly check and monitor the patient's physical changes. Although this method can help patients detect and correct the deterioration of the condition early in some cases, it still lacks the ability to monitor in real time.
Today, with RPM, patients can be provided with devices such as electronic scales, pulse oximeters, blood glucose meters, and blood pressure meters, which can be used to obtain daily sign data. The data is then transmitted to the central call center, which will monitor it for 24 hours. If the data indicates that there is a potential problem, clinicians will be reminded so that they can take appropriate interventions in time to avoid the problem escalating to hospitalization or emergency treatment.
RPM has great potential to reduce the cost of caring for patients with chronic diseases, while reducing the proportion of emergency visits or hospitalizations in hospitals, thereby further reducing interference with patients' family lives.
• Trinity Health: 60-day secondary admission rate dropped from 13% to 15% to 8%
Trinity Health is an organization that has achieved great success using RPM. The organization is one of the largest non-profit Catholic health care delivery systems in the United States.
It has very clear goals. One is to reduce the hospitalization rate of patients with preventable diseases. At the beginning of the plan, their readmission rate was between 13% and 15%. In fact, this number is much better than the industry average. However, they want to reduce this number to single digits, so they want to take advantage of the incentives currently used by CMS to reduce the cost of future value-based reimbursement arrangements.
They also believe that it is very correct to reduce the readmission rate. Because hospitalization and entering the emergency room will greatly destroy the normal life of the patient. If they can reduce the incidents that lead to emergency visits and hospitalization, it will ultimately improve the quality of life of patients and their families.
Initially, Trinity Health started with a test plan for proof-of-concept, then entered a pilot experiment, and eventually quickly developed into a large-scale, highly successful continuous plan.
While the patient is still in the hospital, the home care coordinator will identify potential patients for Trinity Health's RPM program. In this process, Trinity Health has been very active. The initial use time of RPM technology is 60 days, and it can also be extended to other places that need to continue to be used.
Once the eligibility is determined, the nurse will visit the patient to explain the procedure, provide a demonstration, obtain consent and register before leaving the hospital. Vivify's logistics coordinator will then assign a health kit to each participating patient and teach patients and/or caregivers how to use it.
The first family visit is critical to the successful implementation of the plan. The first meeting included showing patients and caregivers how to use the "Call" button to make a video call. Encouraging patients to use video instead of voice-only calls has made great achievements in improving medical results and saving time. For nurses, being able to see the patient's condition first-hand means that they do not have to rely too much on the patient's description to obtain information, and patients generally hide some of their bodies subconsciously because they are afraid of hearing bad news. Adverse reactions. The nurse will also use this visit to determine if any changes/improvements are needed to the patient's home, such as adding an optional Wi-Fi connection.
Every day, patients take readings such as blood pressure and weight and submit them through a tablet. They will also answer a series of health questions, the purpose is for the nurse to understand the patient's health more comprehensively. All information will be provided to the corresponding Trinity Home nurse. These nurses work from home, so they have more time to monitor patient data. If the patient has not submitted data before 10:00 am local time, the tablet will remind them. If the message is still not received at 10:30, the nurse will take the initiative to make a video call with the patient to ensure that everything is normal and remind him or her to enter the data. However, according to the Trinity Health At Home report, the compliance rate of patients participating in the program is higher than 90%, and there are few problems in obtaining data.
Providing video calls 24 hours a day is the key to helping Trinity Health At Home reduce the number of nurses visiting home. Before starting the RPM program, Trinity Health At Home conducted an average of 6 home visits every 60 days. This number has now been reduced to 5 times, and the goal is to further reduce it to 4 times.
When the patient reports to the nurse that the infusion catheter has stopped dripping, in this case, the nurse will drive to the patient's home to personally check the catheter for problems. At the same time, depending on the distance, nurses are generally unable to reach the patient's home within 1-2 hours to provide assistance.
Now through a video call, the nurse can instruct the patient to move the tablet next to him, where she can see if the stopcock has been closed, and then the nurse can explain to the patient how to open it in time and solve the problem within a few minutes .
Trinity Health At Home's RPM program has also successfully evaluated two other important indicators. The first is the 60-day secondary hospitalization rate, which is reduced from 13-15% to about 8%. The second point is the patient's satisfaction with the service. The current satisfaction survey result of the program is that more than 90% of patients believe that they can obtain relevant medical answers faster, while maintaining their own health, and avoid paying to the emergency room or hospital The time cost.
• CHRISTUS Health System: Reduced the second hospitalization rate by 65% ​​while achieving 95% patient satisfaction
CHRISTUS Health System uses Vivify Remote Patient Monitoring System (RPMS) to guide patients to more comprehensive care management. The CHRISTUS Healthcare Transition Program aims to reduce the hospitalization rate of high-risk patients who are first diagnosed with congestive heart failure (CHF). Many other chronic diseases also cause the disease to deteriorate, including coronary artery disease (CAD), hypertension, diabetes, myocardial infarction (MI), pneumonia, and chronic obstructive pulmonary disease (COPD). Patients with these diseases usually have complications, which may lead to their readmission within 30 days after discharge.
With RPMS, patients can establish a direct remote contact with their care team, and then medical staff can regularly observe the patient's health. The patients found that the RPMS program enabled them to benefit from these necessary timely medical interventions to prevent adverse events in the body that would lead to expensive hospitalization costs.
For example, the mission of the "Transition of Nursing Intervention Program" (CTN: Professionally Trained Nurses) at St. Michael's Hospital in Texarkana, Texas is to teach patients to apply some common new medical skills so that they can You can improve your self-care ability when transitioning to home. Before the patient is discharged from the hospital, the CTN will visit the patient to achieve a successful transition from the hospital to the family, including drug review and preparing the patient for self-management at home. After discharge, CTN will visit the patient's home again to review the medication order, introduce the patient's condition and warning signs to the patient, review personal health records, and properly communicate with home care staff.
Before using the RPM system, there are still some challenges that need to be solved in the "nursing transition" plan: first, some patients do not want CTN to come to their homes, which is generally the main reason why patients refuse to participate in the "nursing transition plan". Second, some patients are no more than 50 miles away from the hospital. Therefore, CTN is required to spend about 500 hours a year to travel to and from the patient's home, reducing the actual time for patient care. At the same time, the number of patients that CTN can help transition and provide care is reduced. Third, CTN has limited time to interact with patients participating in the program because it takes too much time to drive and travel to and from home, which limits patient participation and satisfaction.
CHRISTUS uses Vivify Healthcare's Remote Patient Monitoring System (RPMS), a cloud-based platform that includes an Android tablet and several Bluetooth-enabled personal healthcare devices: weight scales, sphygmomanometers, and pulse oximeters. This platform can easily customize the treatment plan and care plan for each patient, and provides an intuitive user interface. At the same time, the operation is very simple and can be used by almost all patients. Patients can answer questions, send biometric data and watch educational videos. Through a wireless connection, patients can have real-time interactive video conferences with nursing staff. RPMS sends out the data of personal medical equipment in the patient's home through the cloud platform, and then the authorized caregiver logs in securely through a browser to access.
Of course, Care Transition staff also have some questions about implementing Vivify's RPMS:
• The patient wants CTN to continue home visits to establish and strengthen personal relationships with the patient and assess the patient's condition in the family's living environment.
• Most patients enrolled are over 65 years old, and most of them are not very proficient in Internet products.
However, the process of using these tablets is simple and intuitive, which allows patients to quickly eliminate these problems. Care Transition staff and hospital administrators realize that older people can not only flexibly operate equipment, but also benefit greatly from it. In addition, they believe that the number of patients that can be helped will increase dramatically over time.
The average ROI (return rate) of 44 patients who completed the initial procedure was $2.44 for every $1 spent on RPM. In addition, before joining the program, the average cost of care for these 44 patients was $12,937; after participating, the number dropped to $1,231, thus reflecting a 90% reduction in the cost of care. CHRISTUS also reduced the hospitalization rate by 65% ​​and patient satisfaction reached 95%. It is calculated that with full reimbursement, the total return on investment for every dollar invested in RPM may be close to $40.
After using RPMS, the patient took the solution kit home from the hospital and started using it. Before the patients leave the hospital, they have been trained and familiar with the provided RPMS home kit, thus eliminating the need for CTN to make the first visit. Medical devices can acquire and transmit biometric data in real time on the spot at home, while patients can directly answer survey questions posed to them on tablets and watch educational videos about their health. For CTN, these arrangements have greatly reduced the need for first family visits, while monitoring patients in more detail. CTN can also take care of patients more effectively, maintain an efficient workflow, and provide more time for each patient.
• University of Pittsburgh Medical Center (UPMC): the probability of re-admission is reduced by 76%, and patient satisfaction exceeds 90%
As a UPMC that provides medical service organizations and health plans, it has always been particularly interested in telemedicine.
The University of Pittsburgh Medical Center (UPMC) is another organization that benefits from remote patient monitoring services. UPMC is using remote patient monitoring for high-risk patients with congestive heart failure and low-risk patients receiving tobacco treatment services. UPMC reported that it was using Vivify's RPMS service and found that the frequency of visits to patients with congestive heart failure had a statistically significant drop.
In the past, patients needed a long time to go to the emergency room for treatment. Now patients can submit biometric data at home through RPMS, and medical staff can now intervene faster. The results of the experiment are impressive, with more than 1,500 patients in the remote patient monitoring program, the possibility of being re-entered into UPMC was reduced by 76%, and patient satisfaction exceeded 90%.
UPMC's RPMS includes call center portal, device monitoring, reporting functions, EHR integration, and final device delivery. The patient only needs to open a box, and then use the tablet device or reply with a text message to confirm the remote patient monitoring. RPMS collects key biometric data from patients daily through weight scales, blood pressure cuffs and pulse oximeters. RPMS also provides services to patients through a series of survey questions, educational videos and live video interviews.
As demonstrated by CHRISTUS and UPMC, remote patient monitoring has enabled healthcare organizations to provide "ubiquitous care" methods, which have brought about tremendous changes just like the consumer experience in industries such as banking, shopping, and travel.
Through some social platform tools, RPM's participation and marketing capabilities have increased in the form of an index. For example, the nursing team can not only provide medical guidance, but also provide personal services such as happy birthday messages. For patients who are monitored remotely from Monday to Friday, the nursing team can also provide patients with additional examination services before the start of a long weekend to ensure that patients can spend the weekend safely and without any worries. accident. At the same time, the nursing team may be able to ensure that there are appropriate procedures to respond to any emergency.
to sum up
Remote patient monitoring helps create the future of proactive automated care healthcare. Facts have proved that the data provided by many patients participating in the plan after discharge is an ideal source of relevant healthcare data, which can be used reasonably in machine learning, neural networks and artificial intelligence platforms. Through artificial intelligence or machine learning, the claim data can be compared to the results reported by the system as "real data" to improve clinical monitoring rules and create higher efficiency for the nursing team. The learning monitoring system can provide clinicians with more time to respond in advance when patients have clinical conditions, that is, the system can respond in advance before patients, loved ones or care teams "see" the deterioration of health.
The leading health system incorporates remote patient monitoring into multiple service lines and can monitor up to 20 clinical conditions simultaneously. Most of the initial remote care pilot programs are only aimed at reducing the length of hospital stay or improving the outcome of a chronic disease. This makes heart failure patients an ideal group for testing remote patient monitoring. The pilot results show that the remote patient monitoring system can clearly detect a decrease in the second admission rate within 30 days, a reduction in short- and long-term mortality, and an increase in patient satisfaction. On this basis, it is easier to consider expanding remote patient monitoring for patients with diseases such as COPD, hypertension, or diabetes, or considering incorporating them into existing use cases based on health and prevention treatment plans.
At the technical level used, the comfort of the patient population varies greatly. This is why it is important for patients to get started easily. Ensure that the remote patient monitoring system is a dedicated system for a specific patient population. For example, elderly patients receiving heart failure treatment may not understand how to operate high-tech products, or they may refuse to learn new or complex technologies.
With easy-to-use equipment, the elderly can easily operate. Facts have proved that such equipment can improve daily compliance and compliance with remote care activities by 20% to 30%. And don't forget the landline phone. Although most people use mobile phones today, many elderly patients still rely on old phones at home to communicate. Therefore, it is necessary to adjust the familiarity of different patients with the device and the adaptability of the user interface in a targeted manner. The nursing team can help the patient customer service to the initial anxiety that the remote patient monitoring system may generate. At the same time, simple nursing concept teaching, video teaching, health tips and feedback problems for patients can often reduce or even eliminate the situation where patients think that they need to interact directly with the nursing team, so that the nursing time is more used to treat more serious diseases. patient.
It is very important that the remote patient monitoring system is integrated with the portals and applications of healthcare companies to form a closed loop. Guide patients through remote patient monitoring systems to use other medical system applications to access more information, and even directly connect to the EHR patient platform that contains their personal records, so that medical staff no longer have to spend too much of their precious time tracking down those difficult Over 85% of patients receive medical care services on their own.