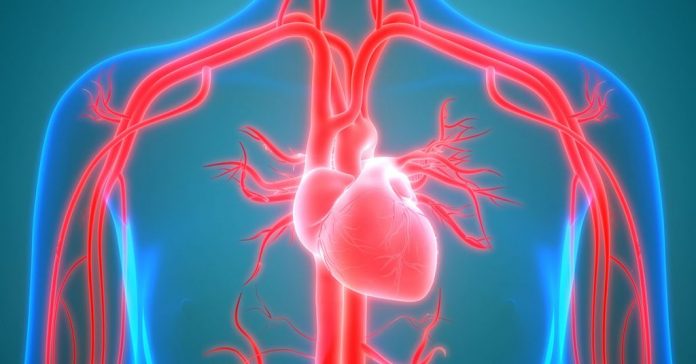 Raysightmed announced that it has completed hundreds of millions of yuan in Series C financing. It is reported that the financing was led by SDIC China Merchants, old shareholders continued to follow suit, and Huaxing Capital acted as the exclusive financial advisor.
Raysightmed is an innovative medical company that uses CT-FFR (Non-Invasive Blood Flow Reserve Score) as the starting point for product research and development to develop AI intelligence and precise diagnosis and treatment of cardiovascular and cerebrovascular diseases. Since its establishment more than 3 years ago, it has completed 5 rounds of financing. Raysightmed was approved in April this year, the first CT-FFR product based on scientific computing (computational fluid dynamics) in China: Core Score, and launched the world's first combination of "morphology" and "function" in the cardiovascular field. Innovative diagnosis and treatment platform.
It is understood that this financing will be used to accelerate the market landing of the product matrix, promote the scale of service scenarios, and expand the technical team, attract more cutting-edge talents to participate in innovative research and development, and comprehensively and deepen the promotion of Raysightmed's "professional, sophisticated, distinctive and innovative" The landing of the intelligent diagnosis and treatment platform.
In early 2021, the Ministry of Finance and the Ministry of Industry and Information Technology (collectively referred to as the two ministries) jointly issued the "Notice on Supporting the High-Quality Development of "Specialized, Specialized, New" SMEs", officially launching the central government's support for the "Specialized, Specialized, New" SMEs Quality development policy.
Up to now, Raysightmed's products and services have reached the full range of diagnosis and treatment scenarios for cardiovascular, cerebrovascular and peripheral blood vessels, from preoperative assessment, risk analysis, surgical planning, consumable simulation, consumable selection, intraoperative navigation, effect evaluation, to prognosis Refined application coverage such as follow-up. According to reports, in addition to the Ruixin score, several other products, including the coronary intelligent post-processing platform, the cerebral vascular blood supply function evaluation platform, and the peripheral vascular imaging intelligent processing platform, are in the final stage of clinical trials and market access is in the immediate stage. It is expected that by 2022, the first characteristic, precise, non-invasive, and intelligent whole-course diagnosis and treatment management platform for cardiovascular and cerebrovascular integration will be fully implemented, and the market value of the entire product matrix will reach hundreds of billions of yuan.
RaysightmedCTO Ma Jun emphasized: "How to apply innovative technology and how to keep product technology novel is an important guarantee for products that can withstand iteration and achieve differentiated advantages." It is understood that one of the technical barriers to the core score-full three-dimensional CFD (computational fluid dynamics) simulation, in fact conforms to the laws of physics, and can be compatible with more complex lesions, avoiding the inexplicable and inexplicable black box of deep learning Disadvantages of expansion. In terms of image processing, Raysightmed's technical research and development adopts its own and original secondary segmentation technology, which improves the segmentation accuracy of the coronary artery model. Through multiple comparisons, the segmentation accuracy is infinitely close to IVUS (intravascular ultrasound) and coronary artery. Contrast images; In addition, Raysightmed's full line of products have comprehensively optimized the calculation methods of patients' physiological parameters through a large collection of past clinical real data, so that the existing calculation results are more in line with the physiological characteristics of the Chinese.
According to reports, the professional R&D team accounted for more than half of the total team size. The core technical team has worked for many years in international head medical device companies such as GE, Siemens, and Da Vinci surgical robots. The remaining members are from Johns of the United States. Well-known universities such as Hopkins University, Tulane University, Stanford University, University of Michigan, Tsinghua University, Beihang University, Wuhan University, etc., have accumulated profound expertise in the fields of artificial intelligence and computational fluid dynamics.
With the continuous development of the product line and the launch of Wise Score, Raysightmed is further expanding its R&D team and sales team on a large scale. It is understood that Raysightmed's business teams are all from TOP foreign companies and well-known state-owned companies in the field of cardiovascular and cerebrovascular medical devices, with senior industry experience in this field and a rich sales channel network. At present, the Ruixin score has covered more than 500 tertiary hospitals across the country, and the actual clinical application cases have exceeded 50,000. In addition, the product is applying for European CE and US FDA certification, and will soon be launched globally.
SDIC China Merchants Life Sciences team stated: There are nearly 300 million cardiovascular disease patients in my country, and the number of coronary CTAs has exceeded 10 million each year. CT-FFR has been proved by a large number of clinical trials at home and abroad as a safe, effective and accurate method of coronary artery detection. Because CT-FFR is based on non-invasive CTA imaging, it is very suitable for large-scale screening of cardiovascular and cerebrovascular diseases, and it has become a coronary artery for patients. The goalkeeper before the radiography. Therefore, CT-FFR will nurture a market of tens of billions in the next few years. As a pioneer in China, Raysightmed has excellent product research and development capabilities in the industry. We are optimistic about the company's future development for a long time. SDIC China Merchants is fortunate to work hand in hand with Raysightmed, a leading company in the industry, to contribute to the prevention and treatment of cardiovascular diseases in China.
Xie Yijing, managing director and head of the medical and life technology group of China Renaissance Capital, said: AI technology and smart medical care are the themes of the medical technology field in the next ten years, and CT-FFR has achieved large-scale clinical application and commercialization in the field of cardiovascular and cerebrovascular. The trend-oriented products have always attracted the attention of the market. Huaxing Capital is honored to continue to serve Raysightmed, and believes that the company will become China's leading company from intelligent diagnosis and treatment to a full clinical platform for cardiovascular and cerebrovascular in the future. Huaxing will continue to help Raysightmed's rapid development.
Raysightmed CEO Zheng Lingxiao said that this financing will support Raysightmed to continue to develop its kinetic energy and direction of "professional, refined, special, and new", and continue to deepen its hard technology capabilities. In fact, there is no "curve overtaking" in the development of innovative medical devices. Every product application requires a very refined and strict process: research and development, verification, clinical, real-world research after certification, and large-scale clinical application. Etc. Thanks to the encouragement and trust from SDIC Investment and old shareholders, Raysightmed will continue to work steadily and provide patients and medical workers with a world-leading product line.