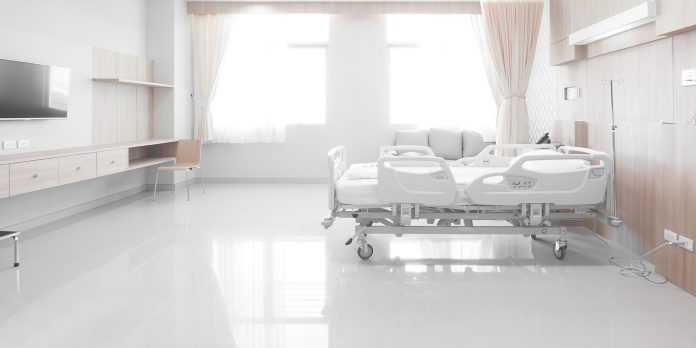 Recently, RAYSIGHT officially announced the completion of a round B financing of nearly 300 million yuan. This round of financing was led by Tencent, with the old shareholder Jingwei China following the investment, and Huaxing Capital served as the exclusive financial advisor for this financing.
This financing is a milestone. After this round of financing, the company will be committed to the large-scale commercialization of RAYSIGHT's "functional + morphology" integrated platform products, and work with partners to promote product admissions to help medical workers optimize the diagnosis and treatment process. Non-invasive and accurate diagnosis of cardiovascular and cerebrovascular diseases. Synchronously strengthen the closed-loop layout of the cardio-cerebrovascular intelligent platform from large-scale screening, accurate diagnosis, preoperative and intraoperative guidance, and postoperative chronic disease management. This will accelerate the implementation of large-scale clinical applications and business models in the smart medical industry.
RAYSIGHT focuses on creating a first-class professional team, starting from the basic point of clinical needs, and using a professional attitude to promote the development and clinical application of AI, cloud computing and other technologies. The first product is an innovative non-invasive coronary blood supply function assessment system – -Ruixin score (Ruixin-FFR). With the shortest time period in the field, the company has completed the largest scale of prospective multi-center clinical trials, and its product performance is world-leading; at the same time, it has built an elite business team to realize the exploration and daily trial of admission modes in nearly 200 hospitals. Under the guidance of the company, A blue ocean market with a scale of tens of billions is rapidly emerging.
The founding team of Ruixin has more than 10 years of accumulated technology and experience in directly related fields in the United States, and has a very accurate understanding and control of clinical needs, product forms, and technological development. The Ruixin-FFR product fills the gap in the diagnosis of cardiovascular and cerebrovascular diseases, solves two key pain points in the diagnosis and treatment process, and has a broad market space and application prospects. First of all, there is an urgent need for a product in clinical practice to achieve non-invasive, simple and accurate diagnosis, and the Ruixin score meets this rigid need. In addition, current clinical products can only provide morphological information, and RAYSIGHT provides an integrated platform of "morphology + function", which increases the functional dimension than purely image-based morphological diagnosis, and makes the results more comprehensive and accurate.
At the same time, RAYSIGHT has launched a series of platform-based product pipeline research and development in the field of cardiovascular and cerebrovascular, covering the fields of cardiovascular, cerebrovascular and peripheral blood vessels. It has completed screening, precise detection, preoperative and intraoperative guidance, and postoperative chronic disease management. Closed-loop layout.
The "China Cardiovascular Health and Disease Report 2019" issued by the National Center for Cardiovascular Diseases shows that the prevalence of cardiovascular diseases in China is on the rise. It is estimated that there are 330 million people suffering from cardiovascular diseases, and the mortality rate is still the highest. There are many uncertainties in the diagnosis and treatment of cardiovascular and cerebrovascular diseases. Taking the diagnosis and treatment of coronary heart disease as an example, the clinician decides whether or not to implant a stent based on the degree of stenosis shown by the image. However, this result cannot truly assess whether the diseased blood vessel can provide sufficient blood. Big data clinical studies have shown that in moderately stenotic lesions (defined as 50% to 70% stenosis, clinical guidelines usually do not recommend stent placement), the proportion of myocardial ischemia reaches 35%; while in severely stenotic lesions (defined as With a stenosis of 70% to 90%, clinical guidelines usually recommend stent therapy), the proportion of myocardial blood supply reaches 20%.
FFR (Blood Flow Reserve Fraction) is a new diagnostic method that can assess whether the degree of coronary artery stenosis causes myocardial ischemia from the aspect of blood supply function. Experts agree that invasive FFR guidewire measurement is the most accurate gold standard for diagnosing stable coronary heart disease, and it is the highest recommended level in the guidelines (I, A). The core score based on non-invasive CTA images, using advanced intelligence and scientific algorithms, can calculate the blood supply function index FFR of the entire coronary system without additional interventional operations, and combines imaging and functional examinations under the premise of completely non-invasive , With the characteristics of "efficient, non-invasive, accurate, one-stop" inspection. At present, similar foreign products have achieved large-scale commercial applications through medical insurance in the United States, Europe, Japan and other regions; this field has emerged in China, and the list of fees for routine charges has been implemented in domestic provinces and cities. The clinical needs are clear and commercial The scene is clear and the market potential is huge.
The three founders of RAYSIGHT, Zheng Lingxiao, Lan Hongzhi and Ma Jun, have more than 10 years of research and development experience in the United States (Hopkins University, Stanford University, Da Vinci surgical robots, etc.) in the core technology of Core Score. On this basis, RAYSIGHT continues to introduce high-level experts in various fields to further broaden and deepen the company's moat in the field of intelligent medical imaging. In March 2020, Ruixin-FFR products were approved by the State Food and Drug Administration for innovative medical devices, becoming the first batch of smart medical imaging products to enter the AI ​​category 3 certification innovation approval channel; in May 2020, 330 cases have been completed Large-scale prospective clinical verification, nearly 100 more than the largest number of trials in the world, the results show that its sensitivity, specificity, and accuracy and other indicators have reached the international leading level.
The RAYSIGHT business team has more than ten years of market sales experience in the field of cardiovascular and cerebrovascular, and is making every effort to promote the clinical application of Ruixin products, and accelerate the implementation and promotion of Ruixin scores and other products in the country. At present, Ruixin has reached clinical and scientific research cooperation with top medical institutions in the cardio-cerebrovascular field such as Fuwai, Anzhen, and Fudan Zhongshan. Ruixin scores have been entered into nearly 200 hospitals and are leading the commercial application of the entire field.
It is reported that in addition to the Ruixin score, the company has completed the research and development and clinical verification of a variety of products, and initially realized the platform layout: cardio-cerebrovascular imaging intelligent analysis and reporting system, stroke early warning system, aortic dissection and aortic aneurysm surgery plan Planning system, products for evaluating blood supply function based on interventional coronary angiography, intelligent analysis based on interventional intravascular ultrasound IVUS, risk assessment of vascular plaque, and planning of coronary stents and bypass surgery, etc., provide clinicians with one-stop comprehensive Functional smart solutions.
RAYSIGHT founder Zheng Lingxiao said, "RAYSIGHT has always firmly believed that hard technological innovation is the core driver of China in the next decade, and that top technology should better solve clinical pain points and achieve commercial applications. The wise score is the beginning of RAYSIGHT's entry into the market. RAYSIGHT is committed to building an intelligent integrated platform for cardiovascular, cerebrovascular, and peripheral blood vessels to achieve coverage of general departments such as imaging, radiology, cardiology, cardiology, neurosurgery, interventional, and vascular surgery, and Realize a closed-loop chain of large-scale screening, precise detection, preoperative and intraoperative guidance, and chronic disease management."
Yao Leiwen, Managing Director of Tencent Investment, said: "Tencent continues to pay attention to the combination of AI technology and medical care and the application opportunities of smart medical products in clinical scenarios. The Ruixin team is an excellent team that has been deeply cultivated in this field and has deep technology and R&D accumulation. Its core product CT-FFR can provide doctors with important testing information in the clinic, help doctors optimize the path of diagnosis and treatment, and has strong clinical and commercial value. We look forward to the company's continuous development and innovation, and contribute to the technological improvement of the medical industry Strength, let the advancement of science and technology benefit people's livelihood and benefit mankind."
As RAYSIGHT's Series A investor, Linghao Sun, Vice President of Matrix Partners China, said: "Under the background of the purchase of cardiac stents, accurate and non-invasive diagnosis of vascular diseases has become a rigid clinical need and doctor's demand, gradually changing the standard clinical path. The Ruixin team has completed the domestic market. The first large-scale prospective clinical trial in the field of CT-FFR, which reflects its keen sense of smell for clinical needs and its ability to promote high-quality clinical trials. It is hoped that Ruixin will continue to promote the commercialization of multiple products and provide patients with accurate and accessible new types Diagnostic technology has become the leading company in intelligent diagnosis of cardiovascular and cerebrovascular diseases.
Zhou Xiang, head of the financial advisory division of Huaxing Capital, said: "FFR, a functional test, has become a trend in large-scale clinical applications and commercialization scenarios in the field of cardiovascular and cerebrovascular fields, and signs of all aspects are already very obvious. Taking CT-FFR products as a breakthrough, taking root in the field of cardiovascular and cerebrovascular diseases, we are committed to getting every blood vessel with the earliest diagnosis and most accurate treatment. Huaxing Capital is honored to help Ruixin complete this financing, and believes that the company will Continue to leverage existing advantages to create greater value for patients and doctors."