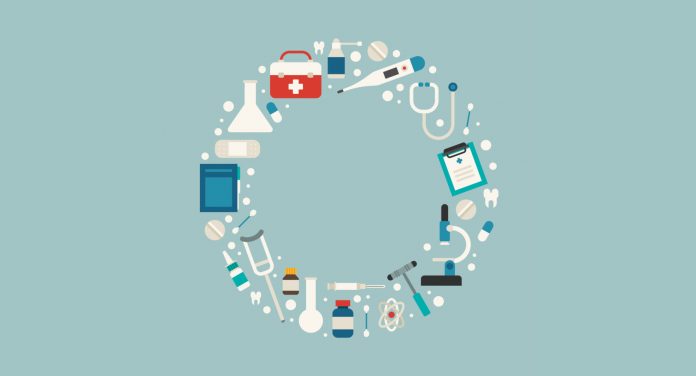 Qingyun, a full-stack digital marketing AI technology platform in the pharmaceutical industry, recently completed Series B and Series B+ financing. Among them, the B round of financing was led by Ali Health, and the A round of lead investor Changling Capital continued to follow up with the investment. Investors also included Pre-A round of investors Lize Capital and Life Capital; the B+ round of financing was invested by IDG Capital. Qingyun's financing will be mainly used to expand its main business and supplement part of its daily operating funds. Life Capital acted as the exclusive financial advisor for this financing.
Shanghai Qingyun Pharmaceutical Technology Co., Ltd. was established in 2017. It is an artificial intelligence digital marketing platform company focusing on the pharmaceutical industry.
As the earliest innovative technology company to develop virtual representatives in China, Qingyun's comprehensive multi-channel digital marketing solution uses profound insights from medical institutions and doctors in all-round and multi-level industries, combined with the blessing of artificial intelligence and machine deep learning, to accurately deliver high Valuable and highly relevant medical knowledge. In addition to providing accurate academic content, Qingyun's virtual representatives can provide services to doctors at the right time and in extremely granular scenarios. Through close interaction, continuous benign communication between enterprises and doctors is enabled, and doctors' feedback has become the source of technology and service iteration, quickly responding to the ever-changing medical environment and clinical needs, and building real-time, intelligent, and platform applications in multiple scenarios An integrated "ecological closed-loop" marketing solution.
Qingyun's full-stack digital AI marketing service is a solution that truly realizes the integration and linkage of all marketing channels. In addition to a new remote academic promotion model with virtual representatives as the core, it also includes joint offline representatives, doctor communities, online learning platforms, etc. Targeted multi-channel marketing, expand brand tension, strengthen customer experience, increase marketing conversion rate, and meet different life cycle drug marketing scenarios, ultimately benefiting doctors and patients.
At present, Qingyun has covered nearly 400,000 primary-level doctors and has cooperated with nearly 40 pharmaceutical companies, including more than 30 foreign pharmaceutical companies such as Merck, Merck, Pfizer, AstraZeneca, Novartis, Boehringer Ingelheim, etc., and the treatment involved The fields include cardiovascular, respiratory, vaccine, urinary, tumor and other disease fields, and the annual business growth rate exceeds 150%. The core team of Qingyun is composed of senior executives from domestic leading CSO companies, domestic commercial circulation companies and digital marketing departments of foreign-funded pharmaceutical companies. It is a professional who has a deep understanding of the needs of pharmaceutical companies, the evolution of the Chinese pharmaceutical market, policy trends, and industry risks. management team. Since 2021, with the strong support of the capital market, the company has developed rapidly and the team size has exceeded 300 people.
Yan Guowei, founder of Qingyun, said: "Thank you very much for the support and recognition of Qingyun from various investment institutions. In the past four years, Qingyun has gradually evolved into a highly integrated technology marketing platform for virtual representatives and offline representatives. A stable connection has been formed between the two, and at the same time, with artificial intelligence as the core, driving the in-depth application of digital technology in the field of pharmaceutical marketing. In the future, Qingyun will always proceed from the actual needs of the majority of doctors and use high-value accurate academic content and Personalized online and offline visits will not only meet the clinical and academic needs of doctors, but also allow more high-quality medical products to benefit Chinese patients.