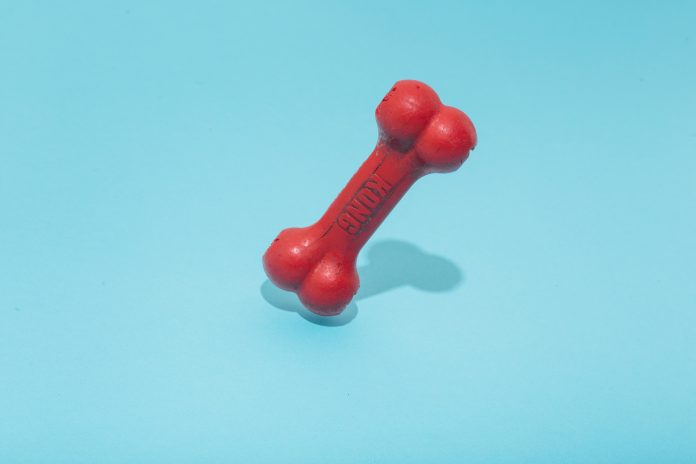 Today, VR / AR has developed into a well-known digital visualization technology, and has gradually sunk into various industries, especially in precision industries such as scientific research, aviation, medical and military, and has been widely used. In the medical field, this technology has also been accepted by the industry, and its development momentum is hot. According to a market research report released by market research company Zion, the global healthcare augmented and virtual reality market is valued at approximately $ 850 million in 2018 and is expected to reach approximately $ 5.115 billion by 2025.
In this context, PSAP, which is committed to the development of AR orthopedic surgery navigation platform technology, came into being.
Subtraction in life after 30
"My background is not the same as others. I may not be able to understand my life trajectory if I think in the ordinary way," said Dr. Liu Yang, PSAPCEO. Starting a business has caught up with the first wave of the Internet.
After setting foot in many industries and accumulating a lot of resources and capital, Liu Yang, over 30 years old, decided to make a subtraction of his life and make the medical industry his lifelong career choice. As a doctor of medical and health management graduated from the University of Montpellier, France, Liu Yang saw and came into contact with many cutting-edge medical technologies during his overseas schooling. In addition to his past professional experience in the computer field, he decided to devote himself to clinical orthopedic clinical visual medical treatment. field.
"There are more than 10 million spine patients in China who need surgery to cure the pain, but only over 100,000 patients can be treated every year," said Liu Yang. "Commercially speaking, orthopedics is the crown in hospitals. And the spine is the most brilliant gem in this crown, because spine surgery is very difficult and the corresponding cost is very high. No domestic company has done local technical research and development and industrialization in this field. "
So in 2015, Liu Yang gathered a group of industry scientific researchers and medical experts to jointly develop and build an internationally leading AR surgery platform for spine surgery, which superimposed the registered virtual images and real lesions to achieve clinical Real-time feedback assists doctors in various operations of spinal surgery.
"Like playing games", liberating traditional medical productivity
As the problem of aging society accelerates and young people become more sedentary, the incidence of spinal diseases such as lumbar disc herniation increases year by year. Many patients need surgery to cure the pain. The basis of spinal surgery is Lies in nails.
On the other hand, China's current high-quality medical resources are mainly concentrated in some third-tier hospitals in first- and second-tier cities. There are not many hospitals and doctors in spinal surgery that can be performed in prefecture-level cities and county-level hospitals. The cost of this type of surgical equipment is generally more expensive, and it is difficult for basic-level hospitals to popularize it. Doctors rely on personal experience to perform operations with bare hands become the most common method. However, the structure around the spine is complicated, and traditional methods often cannot guarantee the accuracy and safety of nail placement.
Adhering to the concept of assisting the clinical medical market, PSAP launched the first-generation spinal surgery AR navigation platform "WHATifMED" in 2019. The platform's core technologies include heterogeneous spatial positioning and AR display algorithms, active fitting registration algorithms, real-time tracking algorithms for all instruments, remote data mapping, and surface reconstruction reconstruction, etc., to monitor a full range of real lesions for each patient And real-time feedback, to further promote the "precision" and "safety" of minimally invasive orthopedic surgery, in order to maximize the productivity of doctors.
"In the past, doctors needed his experience, imagination, and ability to perform surgery," said Liu Yang. "Now, with our platform, doctors can see precise instructions in front of him. He is like 'playing games 'It's just as good as the operation.'
It is understood that PSAP has started clinical cooperation with the General Hospital of the PLA, Shanghai First People's Hospital, Shanghai Oriental Hospital and Shanghai Pudong Hospital, and has been confirmed by many doctors. Liu Yang said, "The average accuracy of our navigation platform has reached 0.5mm through the spontaneous clinical data statistics of a number of researchers. This will better meet the health needs of the people at the nearest hospital and high-quality surgery, and reduce the incidence of surgical complications. Rates and medical insurance expenditures, saving health care resources and reducing the burden on society. "
Competition for the 100 billion blue ocean market
According to the "2019-2022 China Medical Device Market Big Data and Benchmark Enterprise Operation Monitoring Report" released by Ai Media Consulting, China's medical device market has maintained a steady growth trend in the past five years, from 255.6 billion yuan in 2014 to 2018. 530.4 billion yuan, with an average annual growth rate of about 20%. Both operating income and net profit will maintain rapid growth. It is expected to exceed 900 billion yuan by 2022.
"At present, the penetration rate of the high-end medical device market is more than 40% in North America and 35% in Europe, but only 4.3% in China, not to mention the spine segment, which is close to zero, so the market is huge. "Liu Yang said," As China's first orthopedic AR surgery platform entering the clinical stage, we have a strong first-mover advantage. "
Liu Yang revealed that the company is currently in a 40 million A + round of financing to promote the clinical trials and dual-license applications of the "Woudi" spinal surgery AR navigation platform, and plans to achieve market sales in 2021. "The sales target we are booking now is actually conservative, reaching 600 million in the first three years. We are more worried that after the product is launched in the future, it will not be able to meet the market supply and demand relationship, and even the production capacity may not be met."
In addition to promoting the listing of spinal surgery AR navigation platform, Liu Yang also said that the company's strategic layout in the next five years will cover the upstream and downstream of the industry, from the lumbar spine, thoracic spine to the tail spine and cervical spine, to full spinal indications, from relatively simple nail placement. Surgery to difficult lateral scoliosis and rigidity surgery, from the breadth of the second- and third-tier markets to the depth of the first-tier markets.
On the other hand, the State's "Thirteenth Five-Year Plan" for medical device science and technology innovation explicitly states that it is necessary to accelerate the development of cutting-edge technologies such as virtual reality, augmented reality, and positioning and navigation in order to further enhance medical coverage and graded diagnosis and treatment. The advancement of national policies also provided support for the development of Lin Yan's treatment.
Liu Yang lamented: "It is a long way to go to apply AI and AR technology to medical care. We are also establishing our own industry standards. At the same time, we hope that more friends can enter this market and contribute to the development of China's medical care. , Ultimately creating well-being for the country and for the people. "