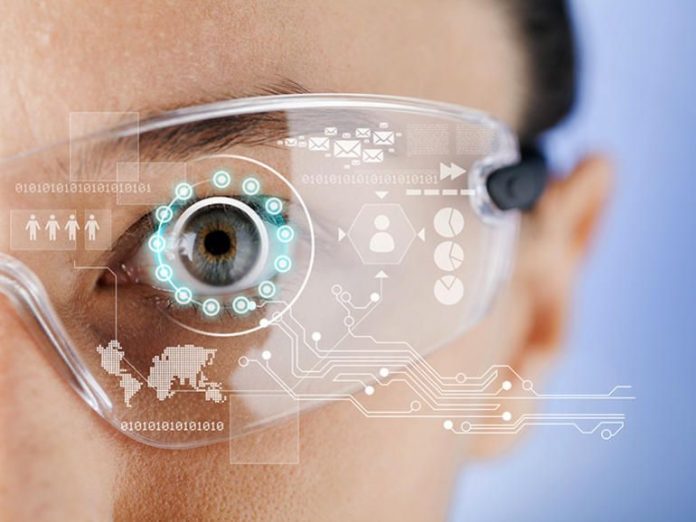 Focus Sight announced that it has completed an angel round of funding exclusively from Marathon VP. The funding will be used for the development and implementation of its self-developed vision training method based on mixed reality XR technology.
Focus Sight, founded in 2020, is a high-tech enterprise dedicated to the overall solution of treatment and prevention and control of common eye diseases with the grip of industry-academia-research linkage. The company's products currently cover the needs of amblyopia, dry eye and end-of-eye patients, and has formed its own intellectual property rights in the field of digital therapy for amblyopia treatment.
The proportion of amblyopia patients in China exceeds 5%, and traditional masking therapy has limited efficacy and is nearly ineffective for older patients
Amblyopia is a common eye disease that occurs during childhood and is one of the major eye diseases affecting children's visual development. It is usually the result of an imbalance in stimulus input from competing eyes during the early stages of visual development.
Amblyopia not only leads to loss of best-corrected visual acuity, but also leads to abnormal gaze, abnormal color vision and dark adaptation, and even causes abnormal stereopsis during the sensitive and critical periods of visual development, which seriously affects children's physical and mental health.
Although traditional masking treatment is simple and easy to implement, it has limited efficacy (some patients cannot achieve normal vision after prolonged masking or regression occurs to some extent after the cessation of masking treatment), functional deficits in both eyes, and impaired stereopsis, etc. Moreover, masking can affect the appearance and life of the child, which may lead to low self-esteem and social problems, and the actual compliance is poor, and the treatment effect is often unsatisfactory The actual compliance is poor, and the treatment is often not as effective as it could be, and is prone to recurrence.
Generally speaking, amblyopia treatment at the age of 12 is a critical point, and the effect of treatment after the age of 12 is minimal. For a long time, in the field of amblyopia clinical research, little or no treatment has been done for amblyopia after the age of 12 (those who failed or were not effectively treated before the age of 12). Amblyopia that is not effectively treated can cause permanent visual loss.
Working with Chinese Academy of Sciences to develop a vision training method based on mixed reality XR technology
The pathogenesis of amblyopia is complex and is usually not only an eye problem, but also related to the transmission of visual information and visual perception in the brain center.
Focus Sight and CAS collaborated to introduce MRI technology to discover that amblyopic patients have damage to the small cell layer, which mainly mediates fine perception and color, so amblyopic patients have worse fine resolution or visual acuity. "In the monocular state, there is an upward small cell pathway damage, and when the patient works together with both eyes, the good eye has a strong inhibitory effect on the bad eye, thus aggravating the damage.
Based on the above theory, Focus Sight has jointly developed a vision training method based on mixed reality XR technology with well-known ophthalmology clinical experts in the United Nations, which reactivates the repair of cell layers in amblyopic patients through specific image stimulation algorithms, thus achieving vision recovery in amblyopia, and the effect is effective for all ages, which is a major breakthrough in the field of amblyopia.
The visual training program mainly consists of two aspects, on the one hand, the innovation of hardware, using some daily scenarios, such as wearing mixed reality XR glasses for free learning, working, eating, etc., without affecting normal life, greatly improving the patient's compliance; on the other hand, the innovation of training mechanism, combined with binocular push and pull training, for dual mechanism damage training, can replace the traditional masking therapy for older children and adults On the other hand, Focus Sight has revolutionized the training mechanism by combining bilateral eye push-pull training with dual mechanism damage training, which can replace traditional masking therapy to treat older children and adults with amblyopia or even achieve a cure.
Regarding this financing, Focus Sight founder Xiaoyu Tong said, "Focus Sight introduces high-resolution functional MRI into the research of neurological eye diseases such as glaucoma and amblyopia to solve clinical problems, and we will also develop several new paradigms for eye disease treatment in the future. We hope to use scientific research to reveal disease mechanisms more realistically and objectively, crack clinical diagnosis and treatment problems, and at the same time transform research results into innovative technologies, land products according to the market, and continuously adjust technical forms according to patient use and recovery to form a complete closed loop. problems."
Mr. Yang Li, Vice President of Investment of Marathon VP, said, "Focus Sight is composed of the world's leading industry-academia-research team with deep integration of brain science, ophthalmology clinical and wearable technology, combining brain science to deeply research the pathogenesis of ophthalmology-related diseases and design targeted treatment paradigms, and develop wearable device-based, clinical pathway-compliant, personalized and highly compliant treatment products. We will develop wearable devices, clinical pathways, personalized and highly compliant treatment products. Starting from adult amblyopia, we will expand to the digital management of low vision, glaucoma, dry eye and other comprehensive eye health, to improve the overall level of ophthalmology treatment, improve the quality of life of patients and make up for the shortcomings of current ophthalmology treatment."