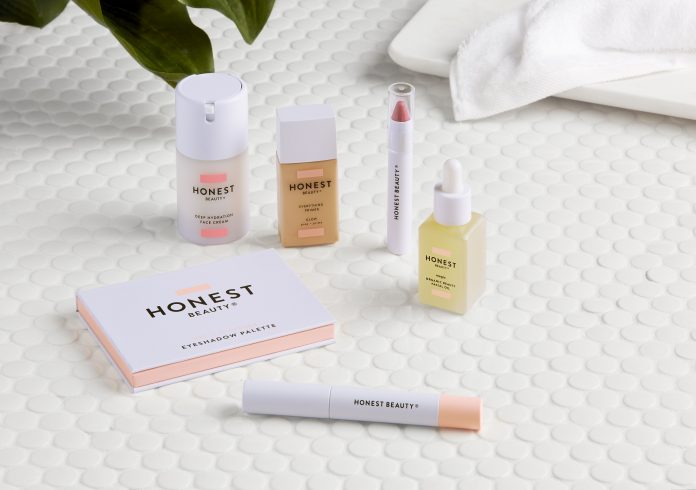 The resistance of pathogenic microorganisms to traditional antibiotics has become an increasingly serious problem, and the development of new drugs that can inhibit or kill pathogenic microorganisms has become an increasingly urgent task.
Antibacterial peptides have the advantages of rapid sterilization, wide antibacterial spectrum, small toxic and side effects, and no immunogenicity. In addition, due to its special sterilization mechanism, the pathogenic microorganisms that are inhibited or killed will not produce resistant strains, and will not weaken the killing effect of bacteria due to drug resistance. Therefore, antimicrobial peptide drugs have become an ideal substitute for antibiotics, and have attracted much attention from the medical community.
Currently, peptide antibacterial drugs on the market include gramicidin and polymyxin. Chen Yuxin, Chairman of Protelight, said: "The antibacterial peptides on the market have insufficient bactericidal effect, and the gastrointestinal tract and kidney are very toxic and have large side effects, and their use is very limited."
Committed to the development of new generation antibacterial peptide drugs, using the "cell membrane differentiation mechanism" of antimicrobial peptides, peptide solid-phase synthesis technology, redesigned antibacterial peptide sequences, making antibacterial peptide drugs have better bactericidal effects and lower toxic and side effects. Currently the company has 4 antibacterial peptide drugs in clinical stage. Among them, PL-5 is China's first antimicrobial peptide innovative drug that has entered clinical research and has entered clinical phase II. It is suitable for resistant infections caused by drug-resistant and sensitive bacteria in open wounds.
Antimicrobial peptide drugs are an ideal alternative to antibiotics
Chen Yuxin said: "Since the 1970s, antibiotics without new structures and mechanisms have been successfully developed, but bacterial resistance has become stronger and stronger, and the world has fallen into an anti-infective drug 'drug shortage'."
It is understood that more than 700,000 people worldwide die from antibiotic-resistant infections each year, and it is expected that they will reach 10 million people by 2050. The WHO has regarded antibiotic resistance as "one of the biggest threats to global health, food safety, and development today", and China has also released the National Action Plan to Stop Bacterial Drug Resistance (2016-2020).
The threat of antibiotic resistance is becoming increasingly serious, and research on new anti-infective drugs has become one of the most pressing medical issues.
Antibacterial peptides have broad-spectrum antibacterial activity, and target strains are not prone to resistant mutations, and have a strong killing effect on bacteria (including some drug-resistant pathogens). It is believed that antibacterial peptides are expected to become ideal substitutes for antibiotics.
Chen Yuxin has many years of experience in the development of antimicrobial peptide drugs. He studied in Canada, obtained a PhD in biochemistry, and then went to the University of Colorado School of Medicine to study postdoc. In the United States, Chen Yuxin first proposed the "membrane differentiation mechanism" of antimicrobial peptides and developed his first patented product, PL-5.
In 2007, Chen Yuxin returned to China with a patent. In 2009, he founded Jiangsu Protelight.
In China, about 75% of outpatient colds are treated with antibiotics, and up to 95% of surgical patients. According to a World Health Organization survey, the use of antibiotics in hospitalized patients in China is as high as 80%, of which 58% are combined with more than two antibiotics, which is much higher than the international level of 30%. According to incomplete statistics, 10 of the top 15 medicines in China currently consumed and sold are antibiotics.
It is precisely considering that China is a major antibiotic abuse country, Chen Yuxin chose to return to China to start a business to benefit more domestic patients.
In 2014, Protelight began to apply for clinical approval of PL-5 and waited in line for approval. Fortunately, at the end of 2015, the state introduced a number of policies to encourage pharmaceutical innovation, and the speed of drug approval was significantly accelerated. In 2016, Protelight obtained Phase I, II, and III clinical approvals at one time, saving a lot of time.
Chen Yuxin bluntly said: "Protelight has caught up with the good times of innovative drug development."
In addition, the National Action Plan for the Control of Bacterial Drug Resistance (2016-2020) clearly states that it will increase research and development of antibacterial drugs and support research and development of new anti-infective drugs. Protelight's antibacterial peptide project has received support from government departments at all levels and has been included in the "Science and Technology-based SME Innovation Fund" project of the Ministry of Science and Technology and the Health and Family Planning Commission, and the "Twelfth Five-Year" and "Thirteenth Five-Year" major new drug creation projects.
Master exclusive antimicrobial peptide design technology, innovative anti-infective drugs have entered phase II clinical
According to Chen Yuxin, Protelight has mastered effective antibacterial peptide design methods. The company 's antibacterial peptide drugs are brand new antibacterial peptide molecules obtained by applying peptide de novo design technology. By modifying the hydrophobicity, amphiphilicity and helicity of antibacterial peptides, Reduced its toxicity to the human body.
Protelight has established a strong R & D team led by Nobel Laureate Dr. Michelle and Dr. Hawkins, Member of the Royal Canadian Academy of Sciences. It has Michelle Biomedical (Jiangyin) Research Institute and Robert (Jiangyin) Foreign Academician Workstation. The company has designed multiple new varieties of antimicrobial peptides and applied for related patent protection. At present, the company has a number of research and development pipelines, including antibacterial peptides PL-5, PL-18 and PL-33, anti-cancer peptides PL-AC and so on.
PL-5 spray is a national class 1 anti-infective innovative drug. It is the first domestic antibacterial peptide innovative drug to enter clinical research. It is suitable for skin and wound infectious diseases, especially for refractory infectious diseases caused by drug-resistant bacteria. It is very strong against "super bacteria" Pseudomonas aeruginosa, which is very resistant to traditional antibiotics, methicillin-resistant Staphylococcus aureus (MRSA), and multi-drug-resistant Acinetobacter baumannii containing the NDM-1 gene. Bactericidal advantages.
The Phase I and IIa clinical studies of PL-5 spray have been completed, and the Phase IIb clinical studies are underway. "The phase III clinical trial is expected to take place in 2020," said Chen Yuxin.
PL-18 suppository has a good killing effect on bacteria and fungi. The sequence has been authorized by the invention patents of PCT, the United States, the European Union and China. It is understood that this species is intended to be developed as a vaginal suppository, suitable for gynecological infections caused by bacteria and fungi, and especially for refractory infectious diseases caused by drug-resistant bacteria. Preclinical research is currently underway.
PL-33 eye drops have good stability and are intended to be developed into ophthalmic preparations, which are suitable for eye infections caused by a variety of bacteria and mycoplasma chlamydia. Research is currently underway.
Protelight's PL-AC injection is a national class 1 innovative anti-tumor drug and has applied for a Chinese invention patent. This breed has good broad-spectrum antitumor activity, and has good anticancer activity for more than ten common clinical tumors screened. It is planned to be developed as an injection. At present, the compound design and synthesis and in vitro activity screening research have been completed, and preclinical research is ongoing. .
Antimicrobial peptide drugs have three routes of administration: topical, oral and injection. At present, the main antibacterial peptide varieties of Protelight are for external use. Chen Yuxin said: "In the experiment, we found that antibacterial peptides strongly bound to plasma albumin and did not release after binding, so local lesions need to have a certain concentration of antibacterial peptides to produce curative effects." In response to this problem, Protelight is working on The peptide sequence is modified to improve the application prospects of peptides in vivo, and new varieties of antibacterial peptides that can be injected and administered as soon as possible are developed.
Maintain the advantages of R & D and production, and build an international leading antimicrobial peptide pharmaceutical company
Research on antibacterial peptide drugs has been going on for about 40 years, but no heavy drug has yet appeared. Chen Yuxin said: "The development cycle and technical difficulty of antibacterial peptide drugs are unimaginable. I hope that more people will recognize the importance of antibacterial peptide drugs and support or invest in the field of antibacterial peptide drugs."
Protelight, which has been in the field of antimicrobial peptide drugs for more than 10 years, has become a leader in this field. Since its establishment, Protelight has obtained more than 10 PCT international invention patents, Chinese invention patents, U.S. invention patents and EU invention patents, and has undertaken more than 30 scientific and technological projects including the national twelfth and thirteenth five-year "major new drug creation" . In 2009, the company was named the first batch of "Key Chinese Overseas Chinese Enterprise Teams" by the Overseas Chinese Affairs Office of the State Council; in 2014, it was selected by Ernst & Young, one of the world's largest accounting firms, as "China's Most Potential Seed Enterprise".
At the same time, Protelight has also won the favor of many investment institutions. Tianyancha shows that the company has completed 3 rounds of financing, and investors include SDIC Ventures, Ginkgo Valley Capital, and Jincai Investment.
Taking into account the long period of new drug research and development and large capital investment, the company has developed a number of single-molecule antibacterial peptide kill products. These products have been marketed nationwide with annual sales of up to 10 million, which can provide financial guarantee for the company's new drug research and development projects.
Protelight firmly believes that antimicrobial peptides are an effective means of inhibiting bacterial resistant bacteria. In the future, Protelight will maintain the advantages of both R & D and production on the basis of antibacterial peptide series products, open up the market with high-quality innovative products, and strive to become a leader in international antibacterial peptide pharmaceutical companies.
On September 20, 2019, the first phase of the Protelight Industrial Base was officially opened. Chen Yuxin revealed that in 2020, the company will build a new research and development center in Nanjing. After the completion, the company's R & D strength will be further enhanced, and the R & D pipeline will also be advanced rapidly. Chen Yuxin hopes that PL-5 will be available in two to three years.