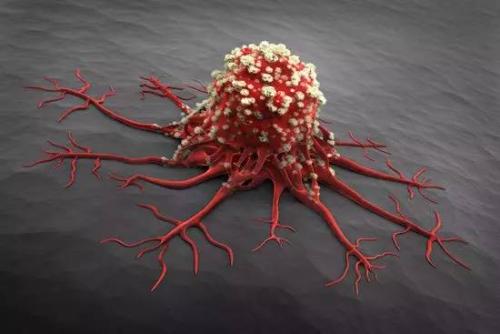 The epidemic is raging, and Internet medical treatment has once again been entrusted by the state to play an important role in preventing and controlling the epidemic and solving the shortage of medical resources in the epidemic area. The artery network also learned for the first time that Liangyihui, the largest professional anti-cancer academic platform in China, completed tens of millions of yuan in strategic financing, and was exclusively invested by Aggregated Capital, with Xinghan Capital as the exclusive financial advisor. After the financing is completed, Liangyihui will deepen the services of oncology doctors and patients and pharmaceutical companies, continue to build an internet medical platform for oncology specialists, and strengthen the popularization and education of science for patients and the general public.
During the new crown pneumonia epidemic, Liangyihui united more than 1,000 high-level oncologists in China to provide large-scale online Q & A public welfare activities for oncology patients who were inconvenient to go to the hospital due to the epidemic situation. They were praised by oncologists and cancer patients.
Established in 2014, Liangyihui is an authoritative anti-cancer academic platform and the official cooperation platform of the Chinese Society of Clinical Oncology. The company maintains long-term and effective in-depth cooperation with many well-known hospitals and authoritative institutions at home and abroad, and is committed to solving the situation of asymmetry of information in the tumor field. The company cuts through professional content to provide oncologists with professional content and efficient tools to help doctors improve the level of diagnosis and treatment, carry out science popularization, medical guidance, and follow-up services for oncology patients.
In December 2019, at the Powerful Future Medical 100 Conference organized by Arterial Network, Liangyihui won the "Top 5 Medical Future of 2019-TOP5 Academic Training for Doctors" award, and the founder and general manager Mr. Wang Zheng was awarded the "CEO of the Innovation Enterprise of the Year" TOP10 "award.
It is understood that up to now, Liangyihui has completed 3 rounds of financing. In October 2015, the company completed a 10 million yuan A round of financing exclusively invested by Junlian Capital; in December 2018, the company completed the financing by Danlu Capital Invested tens of millions of yuan in Series B financing.
Wang Yi, founder and general manager of Liangyihui, said: "Working with Aggregation Capital can provide us with strong support in better providing science and services to patients and the general public."
Focus on the vertical field of tumors, serve oncologists and patients, and help pharmaceutical companies to upgrade their marketing
Tumors are the number one cause of death among urban and rural residents in China. Nearly one-sixth of deaths worldwide are caused by tumors. According to a report published by the American Cancer Society's official journal "Clinician Cancer Journal", the incidence and mortality of cancer in China rank first in the world. For every 100 new cancer patients in the world, Chinese account for 21.
Wang Zheng said that tumor diseases have consumed more than 11% of China's medical resources, and the size of China's oncology medicine market has exceeded 300 billion US dollars. At the same time, Wang Ye also noticed that due to the asymmetry of information, there are also many chaos in the diagnosis and treatment of tumors. "This field needs a professional platform to provide oncologists with efficient tools and provide science education services for patients."
Liangyihui focuses on the field of oncology and serves doctors, patients, and enterprises. Its products include oncologist apps, oncology information, patient guides, and global consultation centers. Its products cover 150,000 doctors and 200,000 patients.
In terms of improving the level of doctors' diagnosis and treatment, the Liangyihui platform brings together a large number of doctors from tertiary hospitals and oncology hospitals, empowers doctors with professional academic information, and helps doctors build brands and manage patients. The platform has more than 50,000 pieces of professional content, which have formed a knowledge system that can be close to the clinical work of doctors and help them solve practical problems. According to Wang Yan, the total annual reading volume of Liangyihui's doctors' platform is over 20 million, and the average person spends more than half an hour on the platform per week.
In addition, there are more than 1,000 live broadcasts of academic conferences, live rounds of hospital rounds, and live trainings of hospitals on the platform every year. "For grassroots doctors, the opportunity to participate in rounds and training in top hospitals is very scarce, and Liangyihui provides them with opportunities for further education." At present, doctors can watch the Sun Yat-sen University Cancer Hospital, Medical Academy Cancer Hospital, Tianjin Cancer Hospital's internal rounds are broadcast live, and you can watch the internal training of Fudan Cancer Hospital.
In terms of patient education, Liangyihui has the most patient education content covering tumor types at present, providing patients with professional video and text content to guide seeking medical advice, science education, and relying on its own expert resources for tumors on the platform. Patients do science popularization, consultation, lectures, and guidance.
In terms of corporate cooperation, through professional academic content, Liangyihui has gathered a large number of active oncologists and has become an important platform for oncology drug marketing. Compared with traditional medical marketing methods such as offline academic conferences and medical representative visits, the marketing through the Liangyihui platform has a wider reach, more timeliness, higher efficiency, and lower marketing costs. "The sales volume of new anti-tumor drugs that have been on the market in the past two years has grown very fast, and online marketing channels have played an important role." Wang Yan said.
In recent years, many new changes have occurred in the global tumor market. The tumor diagnosis and treatment model has entered the era of precision medicine from evidence-based medicine, and the speed of new drug development has been greatly accelerated. New drugs have better curative effects than older drugs. "The oncology field is constantly developing and changing. Oncologists and patients need to update their knowledge and ideas in a timely manner. What Liangyihui has done has great social significance," said Wang Yan.
As a professional academic platform in the field of oncology, Liangyihui is already in the leading position in the industry. "Improving the diagnosis and treatment of oncologists and patients' awareness of tumors is a long and continuous process," said Wang Yan. Next, Liangyihui will continue to deepen its services to doctors, patients and enterprises. "In addition, China's medical environment is undergoing drastic changes. We hope to use our own strength to make the reform smoother."
Investors: optimistic about medical health, focusing on information value
Converged Capital is a private equity capital management institution with Jiangsu Broadcasting and Television as the main investor and focusing on investment in cultural and creative, technological innovation and other industrial fields. It currently manages multiple funds.
Lu Jingting, Director of Investment of Aggregated Capital, said: "Under the guidance of Health China, health and Internet healthcare have great potential for development. We have continued to focus on the field of Internet healthcare in the near future, with special focus on companies specializing in vertical fields."
"Liangyihui has covered a large number of precise audiences in the vertical field of tumors. We are optimistic about the value of his media information and the future development space of the online medical field. The greater the value of information, the higher the user 's trust, and the user value will increase. In the future, we also hope that Liangyihui will be able to extend from media value, increase media channels, expand publicity paths, strengthen users' trust in brands, and explore feasible business paths in the online medical field. Doctors and hospitals. "
After the financing is completed, Converged Capital will discuss with Liangyihui to implement more business cooperation.