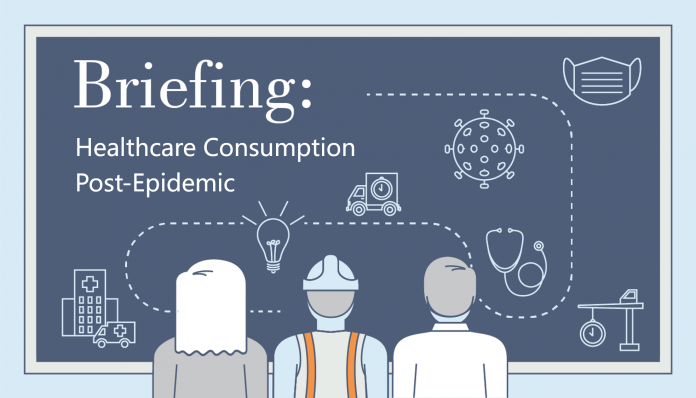 The Covid-19 pandemic has brought a massive change to the entire digital economy, especially digital health. From medical diagnosis and treatment to prescription and payment practices, all links have been digitalized, and a closed loop has been formed. The new telehealth era provides patients with efficient one-stop services. With the development of telehealth, grassroots doctors and experts from big cities are now able to collaborate like never before and reap the benefits of the resulting synergy.
The number of online consultations reached a peak of 6.712 million during the Spring Festival in 2020
The Covid epidemic has seriously affected offline medical services. In a time of widespread fear and anxiety, people became very reluctant to go to the hospital for minor illnesses and even for serious health problems. For telehealth, this has opened the door to new opportunities. Online hospital services prospered amid the Covid-19 epidemic. There's no doubt—online medical services play an important role in the epidemic. During the 2020 Spring Festival, after the outbreak, the number of consultations on multiple online medical platforms experienced explosive growth; the number of online consultations increased significantly compared with 2019, with a peak of 6.712 million, a year-on-year increase of 31.27% compared with 2019.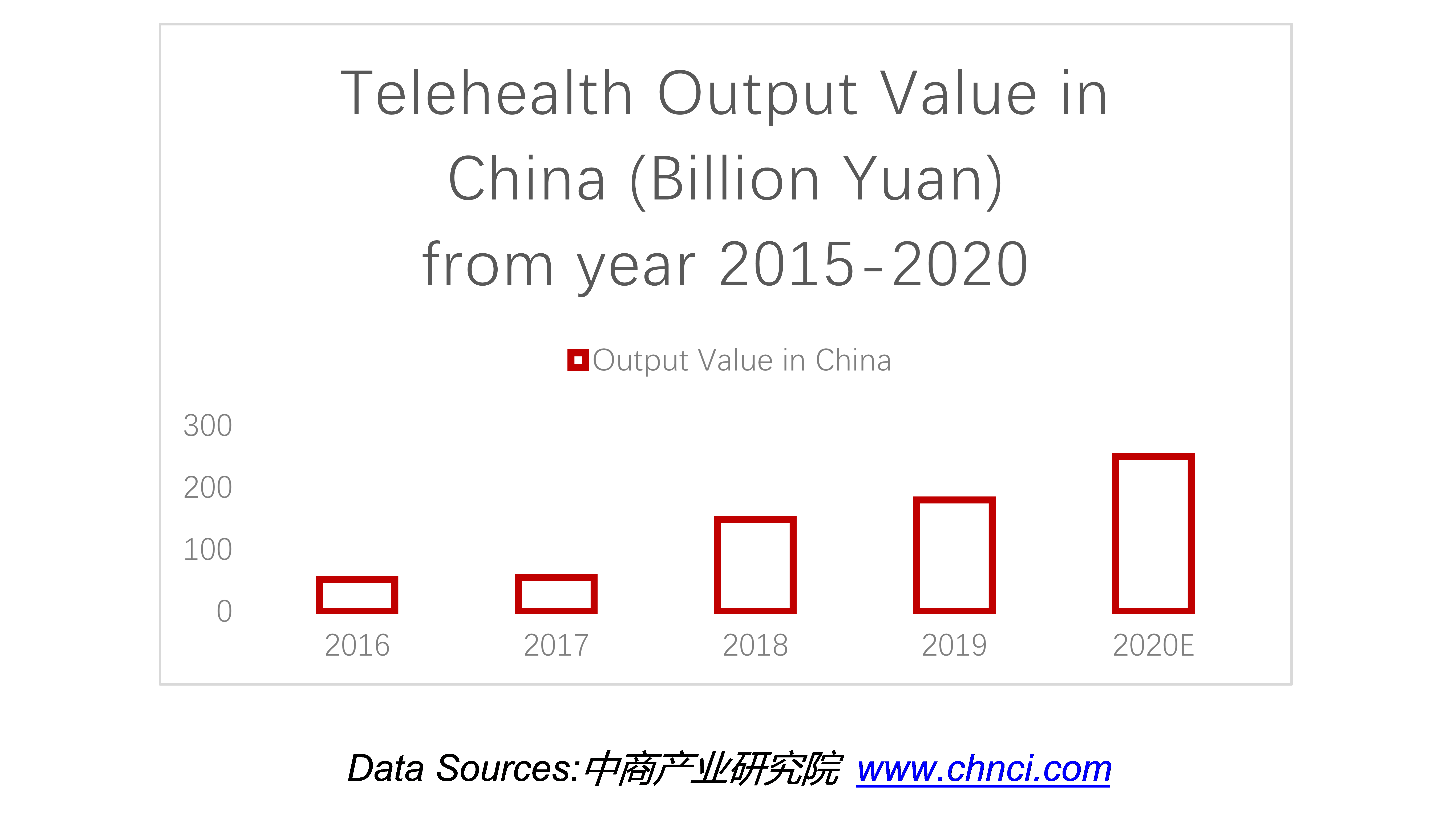 The link between diagnosis and drug purchase became stronger and more direct
The epidemic has a great impact on the entire cycle of purchasing prescription drugs. Before the epidemic, diagnosis and purchase of prescription drugs were to a large extent separated. Now, the proportion of direct purchases after the patient's online consultation has greatly increased. "Data shows that the growth rate of the consumption of prescription drugs online has largely exceeded the growth rate of the consumption of other consumer products", said Susanna Yang, Digital Solution BU VP at 111Yao. 111Yao has doubled the sales growth in the past several quarters. Prescription drugs make 70% of 111Yao's main products, and during the past "11.11" session, one single "Live Commerce" of prescription drugs reached 15,000,000 yuan in sales!
The change of investment structure
There are three main types of online venues for telehealth:
Online consultation platform
E-commerce platform
Internetization of traditional hospital
The first two types showed a blowout growth during and after the epidemic. Many companies started to increasingly use online live broadcasts of authoritative experts to conduct education and training programs, and thus divert user traffic to online platforms. Additionally, internet technology, 5G, AI face recognition technology, and online medical insurance systems all promote the development of internet hospitals in terms of technology and policies. However, at present, 85 percent of companies providing their services on online platforms are not making a profit because of huge operating costs and upfront investments. In the future, online platform companies should focus on establishing a full process of patient-centric services, including electronic medical records, data security, online consultation, drug purchase, and bad data management.
The third type: Internetization of traditional hospitals refers to the process in which traditional hospitals are establishing internet hospitals by moving, organizing, and offering their services online.
"The government has issued 900 internet hospital licenses this year. 95% of those licenses have been issued to traditional public hospitals," says Billy Chang, Neusoft GM Online Medical Care. Neusoft is a Chinese multinational provider of software engineering services, information technology services, product engineering services, IT education, and medical equipment. One of their main businesses is helping traditional hospitals with digitalization.
In the past, the investment in digitalization was concentrated on the in-hospital information platforms aiming to optimize the workflow and efficiency of doctors and nurses. In the post-Covid-19 era, hospitals started to vigorously develop their internet hospital services in order to respond to the new policies and the fact that fewer people are willing to visit traditional offline hospitals.
"In 2014, traditional hospitals only required the development of basic internet hospital services, with an average investment of 500,000 RMB. Today, the average investment has increased to 2,000,000 RMB, with the aim of building the whole loop of online consultations, online prescriptions, patient follow-ups, rehabilitation programs, and technologies for transmission of medical images," added Billy.
Future hospitals to provide digital patient experience
Consumers of health care services are going online to check their physical condition, assess their fitness, obtain medical care, get more info about the medication they've been prescribed, and track their health problems. In the near future, digital technology could enhance patient experience by providing medical information in real time. An increasing number of inpatient health services are now being pushed to home and outpatient ambulatory facilities.
– AI-powered bedside virtual care assistant
The virtual assistant can answer patient's regular questions about diagnosis, daily schedules for medication use, anticipated experiences and periods of recovery, and other important questions. Furthermore, the virtual assistant can also serve as a data archive where patients' medical history will be stored, including test reports, consultation dates, appointment schedules, and even stories of other patients diagnosed with similar medical problems.
– One-stop registration process
Once a patient is advised admission by a doctor, they could receive a customized welcome kit, which could be a specific application or a hospital device that helps with organizing and directing patient's experience. Patients would no longer need to waste time filling in multiple forms.
Doctor's role in the post-Covid-19 era
Thanks to widespread awareness about the benefits and importance of remote health care in the post-Covid-19 era, a wide array of augmented reality equipment, wearable medical devices, telehealth services, and innovative technologies such as 5G mobile technology have been developed, leading to a great result—patients get better health care. On the other side, physicians, using artificial intelligence-powered systems, get a chance to streamline their workflow.
In the past, the only way doctors could treat patients and write prescriptions was to have the patients come to the hospital or the medical office. Now, doctors can leverage telehealth for remote monitoring and treatment of patients' chronic health problems. Telehealth enables doctors to proactively connect with patients and help them with their health conditions at a low cost. Telehealth also allows patients to report their patient metrics from the comfort of their homes, while doctors serve as mentors and counselors as patients participate in their own health journey.
Telemedicine coverage in China in the post-Covid-19 era: Remote areas versus first-tier cities
According to China Health Commission, at present, there are 900 Internet hospitals in China, and the telemedicine collaboration network covers more than 24,000 medical institutions in all prefecture-level cities, and more than 5,500 second-level other hospitals are able to provide online services. Now, the average consultation appointment cycle is shortened from 7 days to 2 days, and the emergency and critical illness consultation no longer exceed 2 to 4 hours.
On November 3, 2020, the Ministry of Industry and Information Technology and the National Health Commission released a policy document stating that the extent of internet penetration at grassroots healthcare institutions would be improved by increasing the size of broadband and internet networks in remote and poor areas. In line with this policy, remote areas will not only receive medical resources from first-tier cities through telemedicine technology in the future but also develop their own digital capabilities based on their current medical resources.
Future challenges and tips to follow
There are challenges in telehealth still waiting to be overcome, including the problem of the unequal value of the services provided by doctors and the problem of determining appropriate fees that will be charged for those services, there is also the issue of data security and the problem of enabling old people to access telehealth services.
Commenting on telemedicine, Xin He, CEO at Hipee said:
The closed loop of telemedicine is indispensable for early diagnosis and treatment. If the goal of establishing the closed loop is not achieved, then telemedicine will not be able to provide efficient health care. Whether there are corresponding products that can be developed and which have the medical level required for those product to be applied in every family—that's still something to be discussed. Moreover, C-end consumers must receive appropriate market education that will persuade and enable them to accept the telehealth model.
Jason Li, CEO at Dnurse also revealed his concerns about the future of telehealth:
The main challenges that telemedicine will need to deal with in the future are the issue of ensuring efficient data connection between the inside-hospital and the outside-hospital, the challenge of creating and promoting mutual understanding and cooperation between the various partners and factors in the ecological chain, the problems related to collaboration between service providers and paying customers, and the issue of organizing an efficient online medical insurance system.
Yuanfeng Bi, COO at VCbeat talked about it from 2 different aspects:
Regarding telehealth, we also need to pay attention to two important issues. First, what kind of value do telehealth companies provide? The epidemic is only an opportunity. Startups still have to consider what kind of value they should be providing. At present, the value of the services these companies provide is not obvious. Although registration and consultation services have been proposed as the values that should be offered to patients, these values are not core values—I believe this is the biggest challenge. Telehealth companies must add value to the core links in the original chain of telehealth services in order create competitiveness and improve their services. The second challenge is that China has not legislated data security. The core of medical services is medical data and insecurity in this field has caused many startups to walk on the edge of the government policy. Although this kind of policy uncertainty gives startups some space to develop their services, it also significantly contributes toward the risk of violations. Judging from the experience of the United States, finalizing the law regulating data security gave a huge boost to the United States' data infrastructure and eliminated many related obstacles. In the long run, data legislation is always a threshold that needs to be crossed.
Considering all of the aspects discussed above, what can we do to ensure the long-term development of telehealth? The following might be some useful tips:
The development of the general all-inclusive "front door" to telehealth services should be expedited and the services should be seamlessly integrated with consumers The access possibility for all patients should be improved.
The system and the procedure of subdividing different groups of patients should be organized better and improved; for example, one such group of patients could include patients with specific chronic diseases. Similarly, the system and the procedure of subdividing various specialties in medicine should also be enhanced. This would allow for the expansion of remote interaction between patients and doctors through home diagnosis and equipment.
The capacity and incentive mechanisms of clinician teams should be strengthened with the aim of supporting virtual care.
The concrete value of telehealth services should be measured by quantifying clinical results.
The security of data should be ensured.