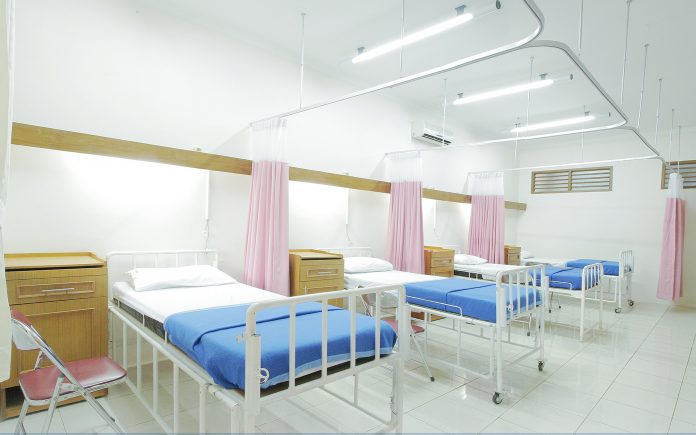 Recently, Medlinker, a leading specialty chronic disease management platform in China, announced a strategic cooperation with Shanghai Phoebus Technology Co., Ltd. (hereinafter referred to as "Phoebus or Fu Shi"). Comprehensive diabetes course management services.
Phoebus has nearly 800 medical cooperation institutions nationwide, covering 20 provinces and 125 cities. It is serving more than 400,000 diabetic patients, becoming the industry's leading innovative chronic disease management platform driven by real-world data.
As a unicorn in the Internet medical industry, Medlinker's development strategy also focuses on specialist chronic disease management. In the five years since its establishment, Medlinker has continuously connected the upstream and downstream of the medical industry chain, taking the lead in setting up an ecological closed loop of patient-centered, covering disease screening, doctor-patient education, diagnosis and treatment services, drug distribution, and patient management services. Wang Shirui, founder and CEO of Medlinker, believes that Phoebus's ability to serve grassroots patients in the field of diabetes and Medlinker's industry chain resources will form a better synergy, which can provide more comprehensive medical services for the majority of patients with diabetes.
Diabetes complications management is a major difficulty
China has a large diabetic population. The annual expenditure on diabetes control is about 350 billion yuan, but 80% of it is used for the treatment of complications. Among 114 million diabetic patients, the prevalence of diabetic retinopathy (DR, hereinafter referred to as "sugar network disease") is 24.7% to 37.5%. Based on this, it is estimated that there are about 27 million people with diabetes in China.
According to data from the Health and Medical Commission, 87% of diabetic patients are seen in medical institutions at or below the county level, while basic diagnostic measures and appropriate techniques for diabetic retinopathy are implemented in tertiary medical institutions.
For primary medical institutions, the management of diabetes complications presents greater challenges. First, due to the limited medical level of primary medical institutions, the lack of doctors, and the lack of fundus equipment. The second is that patients' awareness of diabetic retinopathy is low. When symptoms are noticed, they often seek ophthalmological treatment. Third, a single point of blood glucose does not reflect the progress of the patient's disease. If only diabetes management is performed from the perspective of blood glucose monitoring, the patient's compliance is poor. Therefore, there is an urgent need to establish a continuous and complete diabetes patient file and manage it from multiple data perspectives.
AI sugar net screening helps grass-roots diabetes management
For retinal sugar mesh screening, the market opportunity lies in that the microvascular lesions of the fundus are the only window in the human body that can directly observe the microvascular lesions of the body through external means. The fundus image can more intuitively reflect the accumulation of microvascular damage caused by diabetes. To facilitate doctors to evaluate and adjust treatment options.
At present, Phoebus mainly provides hand-held fundus cameras and artificial intelligence-assisted screening systems that are most suitable for screening to primary medical institutions. Portability and mobility are more suitable for primary needs.
In addition, in response to the lack of ophthalmologists, Phoebus has also established a remote screening platform that uses artificial intelligence to assist in screening. The doctors on the platform are all from the ophthalmology of major hospitals. They ensure that the diagnosis is performed within 8 hours, and the patient's disease is evaluated in time to facilitate patient referral or treatment. To date, Phoebus has provided services to more than 400,000 diabetic patients and has established a traceable chronic disease profile.
Phoebus CEO Zhu Yinglin said, "Phoebus has been focusing on how to empower primary care to manage chronic disease throughout the course of disease, and to improve screening, treatment and long-term management of diseases. At present, Fu Shi has achieved continuous revenue through various methods, and After the cooperation, with the help of Medlinker's upstream and downstream resources in the medical industry chain, Fushi hopes to provide patients with more diversified services, and through the links of 'screening, monitoring, follow-up consultation, and medication', it will provide patients with more Comprehensive diabetes management services. "
Regarding chronic disease management, Wang Shirui believes that "with the promotion of policies and the market, the 'division of responsibilities' within and outside the hospital will become increasingly apparent. The hospital mainly deals with incurable diseases, and focuses on services such as prevention, rehabilitation and management of chronic diseases. It will be solved outside the hospital, and chronic disease management will be very promising in the future. Around the core strategy of chronic disease management, Medlinker will be equipped with all relevant software and hardware facilities. At the same time, Medlinker will unite more excellent partners like Phoebus on the industry chain , Together to make chronic disease management bigger and stronger, the ultimate goal is to benefit the majority of patients. "