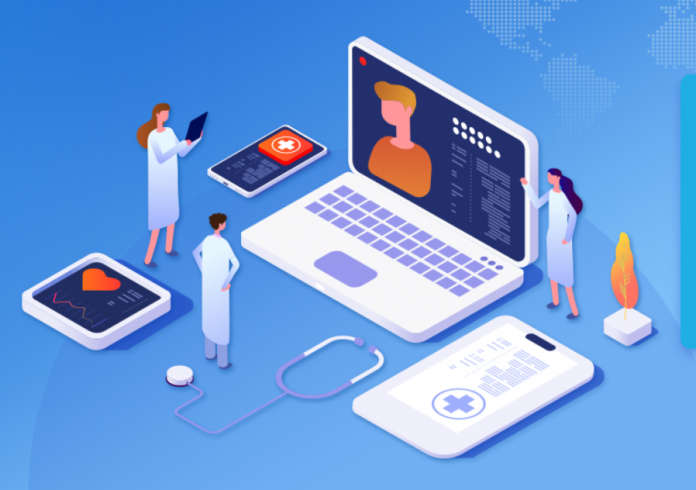 Recently, Sichuan Peach Internet Hospital completed tens of millions of yuan in C round financing. This round was led by Heda Capital. Heda Capital's three consecutive rounds of investment reflects not only its deep recognition and continuous support for Peach Internet Hospital, but also its firm optimism for the future development of the digital medical track.
Established in 2017, Peach Internet Hospital is a comprehensive service provider for the digital medical industry. The company seizes the development opportunities of the digital medical industry, and combines the comprehensive needs of industrial development to propose a model of two platforms and six centers to help enterprises provide full life cycle collaborative services from construction to operation. Peach Internet Hospital wholly-owned and holding companies include 9 medical and pharmaceutical companies such as Chengdu Washington Hospital, Peach Internet Hospital, Jiuxing Pharmaceutical. In 2018, Peach Internet Hospital obtained the Internet hospital license issued by the industry authority, becoming the first Internet hospital in Chengdu. The Group's Internet Hospital empowers grassroots doctors with digital technology and provides online general consultation services for Internet medical and digital medicine industries. The Group has been selected as one of the Top 100 Future Healthcare Companies for three consecutive years.
Wang Li, founding partner of Heda Capital, said that Heda Capital is most recognized for the systematic ecological services provided by Peach Internet Hospital in the digital medical industry chain. The company has developed from the first Internet hospital in Sichuan Province to one of the remote diagnosis and treatment centers with the largest online consultation in the country, and has innovatively created a digital medical business model of "industrial empowerment + operation empowerment", providing comprehensive services and support. Heda Capital is deeply optimistic about the long-term opportunities of the digital medical track in China, and will continue to pay attention to the huge opportunities brought by policy changes such as Internet hospitals and digital therapeutics to Internet medical care, and highly recognizes the strategic positioning and business development direction of Peach Internet Hospital.
Wu Hao, founder and CEO of Peach Internet Hospital, said that Peach Internet Hospital is a comprehensive service provider that provides full life cycle construction and operation services for the digital medical industry. Guided by the 14th Five-Year Plan and the long-term goals of 2035, the company promotes high-quality regional economic development and the innovation and construction of the digital medical industry, and strives to create a cluster of industrial construction, scientific supervision and risk control, diversified supporting services, operational empowerment, and a one-stop innovative service platform that can scale into core competitiveness. The company always bears in mind the development mission of building a "healthy China", relying on physical hospitals, park infrastructure as the main body, and operation empowerment as the support, to build two platforms, "Dolphin Digital Medical Industrial Park" and "Taoyuan Digital Medical Entrepreneurship Incubator" and "Six Centers" to empower the high-quality development of Internet hospitals in an all-round way.
In order to empower more digital medical airworthiness enterprises and individuals to provide one-stop solutions for Internet hospital practice qualification applications, digital therapeutics products medical device qualification registration and follow-up operations, Peach Internet Hospital's plan has been put into development and operation in more than 30 major cities across the country to promote the renewal and upgrading of the national digital medical industry structure.
The company takes "service first" as the starting point and foothold of enterprise operation. At present, the industrial park has introduced Jingdong Health, Jiuzhoutong, Pharmacy.com, Kingdee Medical, Yangzijiang Pharmaceutical, and many others. Peach Internet Hospital has cooperated and empowered more than 3,000 enterprises, and insists on being the "leader" of industrial construction and the "waiter" of industrial landing.