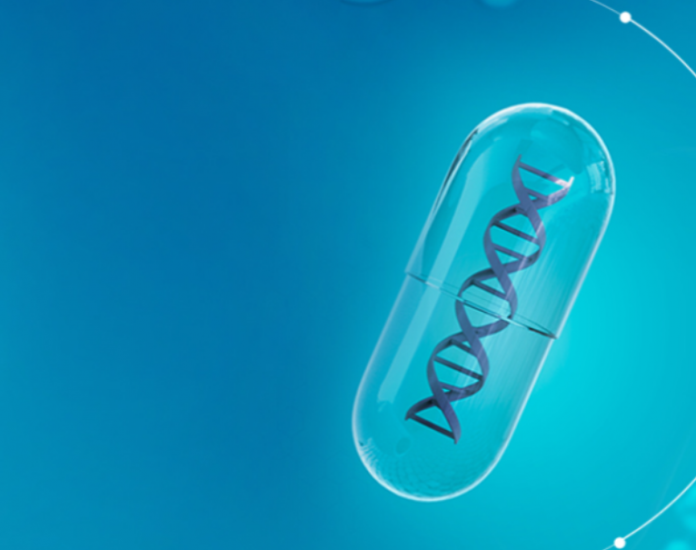 Recently, Neotrident, a company that focuses on R&D intelligent engine in China's process manufacturing industry, announced the completion of tens of millions of RMB in A round financing. This round of financing was led by Chengwei Capital, and Haoyue Capital acted as the exclusive financial advisor for this round of financing. This round of financing will help Neotrident accelerate product development and team building, further expand the market, and deepen the digital penetration of the industry.
Neotrident is mainly for the process manufacturing industry, including the R&D innovation and quality compliance of life science and material science, and provides digital overall solutions based on industry best practice cognition and big data AI and other technologies. At present, Neotrident has built a multi-scenario, full-process comprehensive solution for R&D links, helping innovative enterprises and scientific research institutions to quickly carry out digital transformation of R&D, realize intelligent innovation, and meet regulatory compliance requirements, and solve the current "stuck neck" problems in the process manufacturing industry. Neotrident has a deep understanding of the scenarios in the process manufacturing R&D process, combined with innovative integration applications of cutting-edge technologies such as AI, big data, cloud native, etc.
Neotrident has now launched iLabPower digital R&D platform, SDH scientific data genome and MaXFlow Core products such as molecular simulation and artificial intelligence platforms, at the meantime, the company also provides integrated solutions from digital R&D to intelligent innovation. From data collection and management, to data extraction and integration and driving business intelligence, also to intelligent simulation software based on AI models, Neotrident helps innovative enterprises and R&D institutions to build a data-driven intelligent innovation engine in an all-around way.
So far, Neotrident has served more than 1,200 customers, ranking among the top in the industry. The company's partners in the field of life sciences include WuXi AppTec, Hengrui, HEC PHARMACEUTICAl, Nhwa, Qilu Pharmaceutical, Guobang Pharmaceutical and other leading pharmaceutical companies, as well as many innovative drug R&D stars such as Yilian Bio, Kintor Pharmaceutical, Sandie, etc. It also partners with companies in the field of materials science include Sinopec, CNOOC, Shanghai Huayi Group, Juhua Group, CATL and other large enterprises, as well as many new material innovation enterprises in the fields of chip photoresist and 3D printing. In addition, almost all 985 universities and research and teaching institutions in the fields of life science and materials science of the Chinese Academy of Sciences maintain close and in-depth cooperation with Neotrident.
The process manufacturing industry represented by life science and material science has a weak R&D informatization foundation, and is still dominated by traditional paper-based R&D methods, which cannot meet the rapidly growing demand for R&D efficiency. At the same time, as regulatory agencies tighten R&D compliance and authenticity supervision, the construction of R&D and production information systems is also crucial to efficiently meet regulatory compliance requirements. At present, the overall penetration rate of industry informatization is extremely low, and only some leading enterprises in the industry have built relatively complete informatization platforms. The R&D link is the core kinetic energy and driving engine for the future development of China's life sciences and materials science. It is urgent to realize digital transformation and upgrading, and to speed up the R&D management efficiency and compliance level. At the same time, Neotrident's products can also conduct integrated analysis and in-depth mining of R&D data, allowing technologies such as big data and artificial intelligence to bring the R&D, production and compliance of the process manufacturing industry into a new era.
In the past 30 years, China's process manufacturing software market has been monopolized by European and American software giants such as Dassault and Ansys for a long time, and even completely wiped out in some key areas. The design difficulty and barriers of intelligent manufacturing software are extremely high, and the accumulation and integration of industry knowhow that requires a lot of subject knowledge, through software simulation analysis, can save huge trial and error costs for industrial products. However, China is currently facing a very serious "stuck neck" phenomenon, especially in recent years, many domestic universities have been included in the embargoed list of European and American software, and the demand for domestic software is imminent.
Based on more than 20 years of industry precipitation, Neotrident realizes informatization upgrades for enterprises through digital solutions, solves the problem of "stuck neck" through intelligent innovative software platforms, and realizes domestic substitution. Neotrident has always taken "enhancing customer's business value and core competitiveness, and providing professional information technology solutions and services" as its mission and vision, promoting development through innovation, deeply rooting technology and services into customer R&D processes, and solving industry pain points.