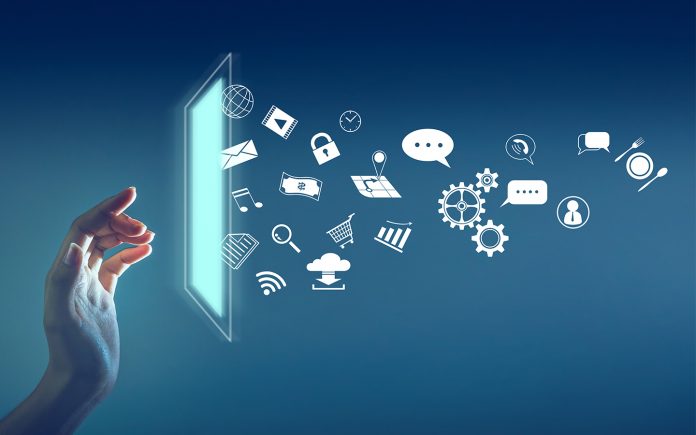 Naxions announced the completion of a new round of financing of 200 million yuan. This round of financing is less than half a year after Naxions' last financing. This is also the third financing completed by Naxions in one year. The company's founder Ruan Wei said that this round of financing will be mainly used for business development, technology investment and solution optimization.
Naxions is a leading domestic pharmaceutical digital promotion company. Based on the world's leading semantic understanding and deep learning algorithms, Naxions has independently developed an intelligent business operation platform to cut into the core business links of pharmaceutical companies, open up the internal and external processes of pharmaceutical companies' drug promotion, and help pharmaceutical companies in Under the premise of compliance, improve operational efficiency and achieve higher drug availability.
In 2020, the core business of Naxions will maintain a rapid growth of more than 500%, with solutions covering 100 types of drugs, more than 200,000 highly active doctors, and achieving contract revenue of over 100 million yuan.
Since its establishment, Naxions has focused on providing digital promotion solutions for pharmaceutical companies. At the pharmaceutical company's side, Naxions applies "data analysis/management tools/business consulting + execution" to pharmaceutical companies, using leading artificial intelligence technology to achieve more precision The online promotion solution is dedicated to helping pharmaceutical companies change the traditional pharmaceutical promotion model and establish a compliant and efficient digital system. On the doctor side, Naxions helps clinicians to obtain professional information and use professional tools more efficiently and conveniently by providing high-quality information resources and services to doctors at all levels, thereby improving the level of diagnosis and treatment. On the patient side, Naxions helps both doctors and patients realize chronic disease management and improve the quality of life of patients by providing a platform for patients and doctors to interact.
At present, my country's pharmaceutical industry is undergoing reforms. The continuous medical reform has brought huge variables and opportunities to the market. In an uncertain market, Naxions relies on its own technology to occupy market advantages, conform to the direction of medical reform, and provide in-depth insights into pharmaceutical companies, Doctors need to use new technology and new tools to greatly improve the efficiency of the new pharmaceutical marketing industry. Linking the huge pharmaceutical promotion and sales market and millions of medical institutions with doctors, moving the pharmaceutical enterprise marketing scenario from traditional offline to online, realizing more accurate, lower cost, more transparent and compliant drugs Promotion. Naxions itself has also formed a two-wheel drive business model.
Zhai Jia, Managing Director of Sequoia Capital China Fund, said: "With the continuous introduction of national policies such as "quantity procurement" and "4+7", the traditional human-intensive sales model of pharmaceutical companies has been severely challenged, and there is an urgent need for efficient The digital transformation of pharmaceutical companies, especially the marketing of new drugs, will be the general trend in the future. Nordson's team has strong resilience, practical work, and both Internet technology capabilities and pharmaceutical industry experience. The company uses big data to integrate and build AI The information system and a complete empowerment marketing system have built an efficient two-way dialogue mechanism between pharmaceutical companies and doctors to achieve precise matching of the values ​​of both parties, quickly meet the diverse needs of grassroots doctors, and help grassroots doctors improve their diagnosis and treatment."
Help primary doctors improve the level of diagnosis and treatment
The state has introduced a policy of graded diagnosis and treatment. The goal is to prevent serious illness from leaving the county and 90% of patients stay in the county for diagnosis and treatment. The county-level hospitals in my country cover more than 900 million people, accounting for more than 90% of the country's total residents, and the grassroots market has great potential for development.
Although the potential is huge, the level of primary medical care is backward, the price sensitivity of primary patients is high, primary medical institutions are small in scale, widely distributed, and far away. These are the main reasons why multinational pharmaceutical companies have not paid attention to the primary medical market in the past. With the continuous tilt of medical and health policies to the grassroots market, sinking the grassroots has become an important strategy for multinational pharmaceutical companies. Pharmaceutical companies need to invest more manpower and financial resources to educate the primary medical drug market.
In the real clinical scenario, because of the large differences between individual patients, the needs of doctors are relatively personalized, and the problems to be solved are more diverse. In fact, pharmaceutical companies and doctors need to establish a two-way dialogue mechanism based on more advanced technologies and platforms. On the one hand, they can achieve accurate matching of the values ​​of both parties, and on the other hand, they can quickly meet the diverse needs of grassroots doctors. Among them, technology and algorithms are the key to solving the problem. It can help doctors have a full understanding of medicines more efficiently, thereby enhancing clinical capabilities and better serving patients.
For doctors, through the tool provided by Naxions-Nordson College (small program), they can also obtain information on all aspects of prescription drugs, including physical and chemical properties, adverse reactions, cases, and disease information, such as Diagnosis methods, symptoms, treatment methods, medication methods (preferred medication, second plan, combined use plan, etc.) meet their daily needs for prescribing drugs. At the same time, doctors can communicate and discuss in the community to improve their professional level. All make doctors more sticky to the platform.
Build a compliant and transparent promotion network to let people buy cheap drugs
With the deepening of medical and health reforms, higher medical service quality, wider medical accessibility and more inclusive payment have become the direction of reform. Among them, it is an unstoppable trend to reduce the circulation of drugs and suppress falsely high drug prices. In recent years, the two-invoice system, consistency evaluation, and volume purchase policies introduced by the state can also show policy determination.
Ruan Wei said: "Although the process is extremely difficult, the results have proved that doing the right thing in the long-term trend will prove the final value. As long as we work hard, we believe that taking medicine will definitely become inclusive and beneficial. Professional, this is a long-term general trend in the field of pharmaceutical circulation. So, what is going towards the policy of making medicines as cheap as possible is to follow the trend. There are many ways to reduce the price of medicines, the core of which is value matching Efficiency. This is especially true in bilateral markets."
Traditional medical representatives use "sales with gold" to influence doctors' prescriptions. This is obviously contrary to the trend. It increases circulation and increases the investment of money. In the end, these investments will be reflected in the price of medicines, and the end consumers, the patients. To bear.
Naxions creates a direct connection between online pharmaceutical companies and doctors, which can improve the efficiency of value matching.
Ruan Wei also frankly said: "In the process, it was also difficult because the original interest chain was too strong. The reason why Naxions can persist to the stage of being recognized by the market is mainly because of the promotion of the medical reform policy in the past five years."
On the one hand, policies aimed at pharmaceutical companies' separation of medicines, two-invoice system, and volume purchases have continuously squeezed the gross profit in the drug circulation field, while effectively reducing drug prices and significantly reducing the revenue and profits of pharmaceutical companies. Therefore, in the stock market, pharmaceutical companies need more efficient and low-cost promotion methods and channels for doctor education. Naxions, who has been in the industry for many years, has naturally become one of the choices.
On the other hand, with the initial results of the hierarchical diagnosis and treatment policy for patients and doctors, the sinking market has become a new battlefield for pharmaceutical companies. Faced with this part of the incremental market, limited by its own large and decentralized characteristics, it is difficult for any pharmaceutical company to provide complete coverage. This gives Naxions a business model that can bridge doctors and pharmaceutical companies. Great opportunity.
In addition, driven by the domestic substitution policy of pharmaceutical innovation, new drug research and development companies have risen, and they urgently need to educate the market to win development space. This is also a new opportunity for Naxions to expand its boundaries.
The ability to complete three financings within one year and obtain recognition from many well-known investment institutions. In addition to Naxions' market opportunities and deep technical reserves, Naxions' diversified and innovative team is also a great value point.
The executive team of Naxions comes from a number of well-known companies inside and outside the industry, and is a veritable "cross-border combination." The Naxions team attaches great importance to technology-driven. More than half of the employees are technical employees. Most of them come from well-known Internet companies such as Alibaba, JD, Baidu, Toutiao, and Meituan. "Energetic, courageous and innovative" is the most distinctive of the Naxions team. s Mark.
Naxions hopes to become a company that is truly driven by technology and products. It will continue to innovate. In the wave of medical and health system reform, it will use technology to serve business, use data and technology to improve the overall efficiency of the industry, and meet the needs of doctors to improve the level of diagnosis and treatment. Help patients to live happier lives and contribute to China's medical reform.