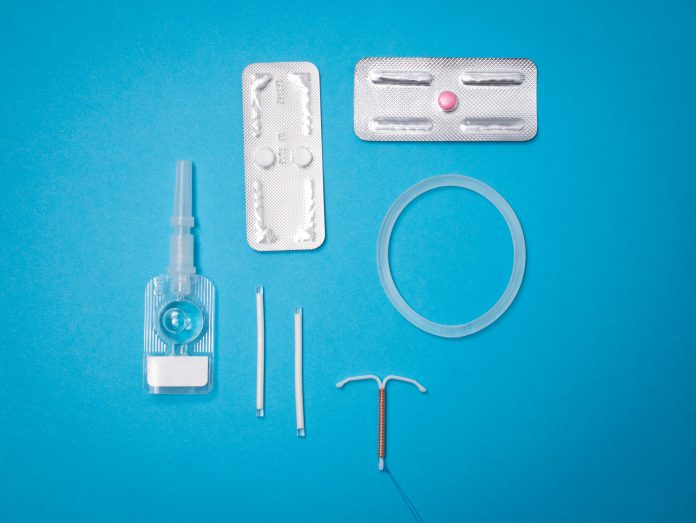 The new crown virus epidemic made this year's Spring Festival different from the past. There are no streets and alleys, no relatives and friends, and some people are united in their efforts to fight the epidemic.
Like other companies fighting the epidemic, Nalong is also helping this nationwide battle through its own efforts. As a professional supplier of ECG informatization, Nalong formulated the "Remote ECG diagnosis program for isolation ward" in the early stage of the epidemic. By providing integrated ECG diagnosis and diagnosis services, it has broken the space limitations of the inspection and diagnosis ends and effectively isolated patients. Check the virus transmission between the doctor and the ECG doctor, reducing the risk of cross infection.
On February 5, the Henan version of the "Xiaotangshan Hospital" ward was accepted and delivered, along with Nalong's "Isolation Ward Remote ECG Diagnostic Solution". In addition to Henan "Xiaotangshan Hospital", Jiangsu, Ningxia and other places, "Xiaotangshan Hospital", Yunnan Infectious Diseases Hospital, Wuhan Jinyintan Hospital, Wuhan Pulmonary Hospital, Huanggang Central Hospital and other medical institutions have also adopted this scheme.
NalongCEO Zhong Yuqiu said, "After the outbreak, Nalong organized relevant experts to discuss and analyze. In the end, we believe that there are two main pain points in the ECG examination. First, the equipment must be quickly deployed and simple to operate in the isolation ward. Second, , ECG doctors cannot enter the isolation ward, and there are insufficient ECG doctors in a hospital. "
For these two pain points, Nalong also proposed a solution. First, Nalong provided an ECG machine that had been configured before leaving the factory, and the ECG machine came with 4G. "Our two engineers completed the installation of multiple devices in one day. At present, these devices have been officially put into use in isolation observation rooms, intensive care units and other departments."
Nalong's ECG machine has 4G transmission function, which can realize the real-time transmission of ECG examination data to the cloud platform, which facilitates remote diagnosis by doctors and simplifies the work on site. On the other hand, after the ECG data is transmitted to the cloud platform in real time, remote diagnosis can be performed by hospital experts in Yinchuan and other places. Through the cloud platform and remote diagnosis center, Nalong achieved the effect of remote ECG doctors to supplement the front line, and also fully and rationally used medical resources.
Nalong was established in 2002. After years of development, it has become a professional ECG supplier for medical information. Zhong Yuqiu introduced: "Nalong has been targeting the ECG industry since its inception, so our solutions include software systems, hardware products, platforms, service systems, etc. Compared to traditional ECG solutions, we focus on new technical conditions New application scenarios such as using artificial intelligence to improve diagnostic efficiency and using platforms to facilitate data sharing. "
Software and hardware work together to build the ECG ecosystem
So far, Nalong has passed the CFDA certification of more than 12 varieties of ECG products, has 58 computer software copyrights, 6 invention patents and 13 appearance patents.
Compared with conventional ECG equipment, hardware products such as full-featured digital electrocardiographs and multi-channel ECG acquisition instruments are portable, wirelessly connected, intelligent terminals, and easy to upgrade. Due to its portability and other characteristics, this product has a wide range of application scenarios and can be used in wards, community service centers, emergency or out-patient visits.
On the other hand, the multi-channel ECG acquisition instrument can meet various inspection requirements such as 12-lead, 15-lead, and 18-lead. The full-featured digital electrocardiograph has functions such as ECG data acquisition, automatic analysis, online consultation, etc., and can also automatically complete the waveform of the first 5 seconds before acquisition to avoid missing occasional arrhythmias.
Nalong is not only making efforts in hardware products, but also improving the ECG product industry chain and building the ECG industry ecosystem. An essential point in the ecosystem is the ECG network system.
The hospital-wide ECG network system, hospital-wide electrophysiological network system, and regional ECG network system developed by Nalong promote data sharing and sharing within the hospital, between departments, and between hospitals.
For example, the ECG network system in the hospital, the examination data and related patient information generated by ECG and other equipment are archived according to a unified data format, and data sharing and interaction with other systems are realized through the network and interfaces. In terms of application scenarios, taking ward inspection as an example, doctors can directly view the patient's physical data and electronic medical records through this system. In addition, the system also has functions such as lead error correction, drug testing, ECG data analysis and measurement, missed diagnosis management, and critical value management.
Another example is the regional ECG network system, which can realize the centralized management and supervision of ECG inspections of all medical institutions in the region, and extend remote ECG medical resources to the grassroots level through remote technical support.
Zhong Yuqiu introduced: "The regional ECG network system breaks through the limitation of space and time through centralized data management to achieve regional data sharing and remote reporting. At the same time, through the analysis of inspection and diagnostic data, the quality monitoring of regional ECG inspection is achieved , Early warning, and other management functions. "
At present, Nalong has provided related services to more than 500 provincial and municipal health planning commissions, tertiary hospitals, and more than 8,000 primary medical institutions. Zhong Yuqiu said: "We can get everyone's recognition, one is because Nalong's products are of good quality, and the other is because Nalong's services are efficient and able to respond quickly to customer needs."
It is reported that Nalong has passed ISO9001, ISO13485 quality management system certification, intellectual property management system certification, CMMI software maturity level three certification. In addition to the ECG network system, Nalong also developed chest pain systems and stroke systems.
Zhong Yuqiu introduced: "At this stage, Nalong focuses on the whole process management of cardiovascular patients. Based on the platform, Nalong relies on the platform of hardware products and extends the chest pain center (single disease) to reconstruct the inspection, diagnosis, and service processes to achieve pre-hospitalization. , In-hospital and out-of-hospital full-process management. In short, Nalong's product system is centered on all aspects of the entire process management of cardiovascular patients. "
Efficient research and development, the team is the core competitiveness
In 2010, Nalong invested 10 million yuan to set up a research and development department dedicated to the development of smart ECG and electrophysiological remote monitoring terminals, the promotion of ECG data storage and transmission standards, the construction of ECG databases, and the use of smart terminals and 3G in medical services. application. The establishment of the R & D department has accelerated the progress of Nalong.
In 2010, Nalong launched the whole hospital ECG electrophysiology network system software product;
In 2011, launched ECG technology platform based on regional medical;
In 2013, developed a digital ECG machine, and launched a portable and mobile ECG and ECG acquisition device;
In 2014, launched regional platform applications based on IOS and Android systems, and ECG waveform viewing based on WeChat sharing;
In 2015, he developed ladder diagrams and automatic diagnosis algorithms for clinical use, realized automatic ECG diagnosis, launched personal wearable ECG monitoring equipment, and promoted regional ECG clinical applications based on 4G networks.
This achievement is inseparable from Nalong's excellent team. Zhong Yuqiu introduced: "At present, Nalong has more than 100 R & D personnel, including a doctoral team in the medical field and an experienced graduate team. In addition, Nalong also has a consultant team, and has carried out a variety of topics with universities and medical institutions. Cooperation."
Nalong's efficient marketing team and engineer team have laid the foundation for its steady development. Zhong Yuqiu said, "Our marketing team is focused on solving users' problems, and can quickly respond to customer needs."
Unlike other companies, Nalong controls the development speed very stably. "The team has a common philosophy: unlike the FMCG industry, the medical field cannot grow explosively, otherwise it will be difficult for the team to serve more customers than expected, which will reduce Nalong's reputation. Therefore, we have always controlled the development rate to 30% Left and right. Through the accumulation of time, Nalong will definitely become bigger and stronger. "
Nalong step by step and developed steadily. It has already won market recognition. In the future, Nalong will vigorously promote C-end-oriented ECG products, which may lead to Nalong's explosive growth.
Regarding the ECG C-terminal market, Zhong Yuqiu believes: "At present, the market is still in its early stages. It will take some time for the market to explode. We hope to promote our products vigorously after this market is slightly mature. In addition, I think as a medical Equipment must have medical value. To generate medical value, it must be connected with the diagnostic end of the hospital. After opening the hospital, the C-end market can grow rapidly. "
Regarding the future business layout, Nalong will base on the diagnosis and treatment of medical institutions, and work around home monitoring, AI support, ECG diagnostic service team, and private physician platforms for cardiovascular patients. It will also provide more personal services centered on patients. .
Zhong Yuqiu finally said: "At present, the core users of Nalong are medical institutions and doctors. In the future, Nalong's core service target is cardiovascular patients."