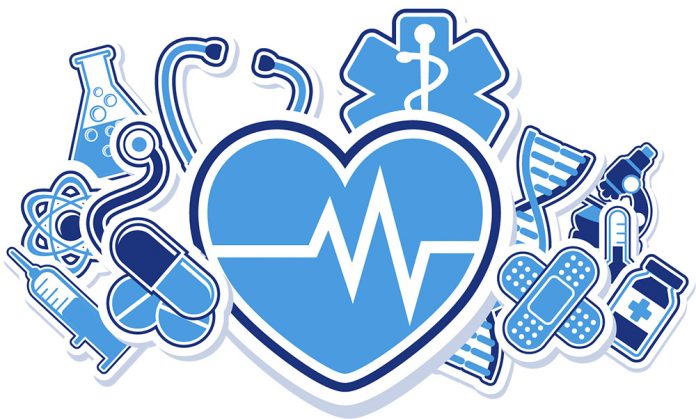 In recent years, digital methods have penetrated into all aspects of pharmaceutical companies from research and development, management to sales. Especially during the new crown epidemic, all internal communication and external cooperation were transferred to online, and the need for digital transformation was highlighted again.
On June 8, 2020, Microsoft held an online exclusive forum titled "AI Mind Aid, Transformation and Breakthrough" to add another piece of firewood to the digital transformation of the pharmaceutical industry. The guests who participated in this forum covered representative enterprises in various links in the pharmaceutical digital transformation chain such as parks, service providers, and pharmaceutical companies.
Guests include Keren Priyadarshini, the general manager of Microsoft Asia-Pacific Life and Health Industry as the representative of the service provider, He Lei, the general manager of the Medical Division of Microsoft Greater China, Microsoft China CTO/Wei Qing, and Vice President of Microsoft Asia Research Institute/Zhang Yizhao Ph.D.; Zhang Jiang Group Chairman/Yuan Tao as the representative of the park; Partner of the four major medical industry management consulting companies/Yu Chao as the representative of the consulting company; Sanofi China Medical Affairs Officer/Dr. Gu Chengming as the representative of the pharmaceutical company, head China Pharmaceutical Senior Research Scientist/Mr. Zhang Lin, MD, IT HEAD of BMS/Tony Liu; and Dr. Lai Lipeng, Co-founder of Jingtai Technology, which closely integrates pharmaceutical R&D and digital technology.
The distinguished guests attended the three major issues of the pharmaceutical industry AI digital technology innovation situation, pharmaceutical digital innovation opportunities and market space, digital technology application difficulties and solution ideas, and interpreted the current progress of the pharmaceutical industry digital development from their respective perspectives. And the future development direction.
Industrial cooperation accelerates digital transformation
The digital transformation of the pharmaceutical industry is inseparable from collaboration and cooperation within the industry.
Microsoft has always played the role of supporter in the digital transformation of medicine. For the current digitalization of medicines, Keren Priyadarshini, general manager of Microsoft's Asia-Pacific life and health industry, shared Microsoft's first cloud product for specific industries, Microsoft Cloud for Healthcare, and took the cooperation between Microsoft and Novartis as an example to briefly introduce digital methods in innovation Application in drug development. Combining Microsoft's technical team and Novartis researchers, the two companies hope to make breakthroughs in two major disease areas through cooperation. One is macular degeneration, and the other is gene and cell therapy for acute lymphocytic leukemia.
Shanghai Zhangjiang, as China's first batch of pioneering areas to enter the medical field, is also continuing to pay attention to the combination of medical and digital technologies. Yuan Tao, chairman of Zhangjiang Group, cited the enterprises in the park as an example, and listed the changes that digitalization has brought to many medical fields such as drug research and development, medical devices, and scientific research papers. For example, in Zhangjiang's park incubator, there are some medical device companies that use probes, robots, etc. to allow interventional therapy to be performed through in vitro intelligent operations.
Zhang Jiang has also established an artificial intelligence island, and his artificial intelligence and Internet of Things laboratory in cooperation with Microsoft is located on the island. There are many other types of artificial intelligence companies on the island, and they all hope to integrate into Zhangjiang's life science ecosystem in all aspects.
The focus of Yu Chao, a partner of the four major medical industry management consulting companies, is slightly different from the previous three. He observed from a global perspective that China's medical industry has gradually entered the leading position in the global medical digital innovation. China's digital innovation is very focused on interaction and application. More and more local companies, or branches of multinational pharmaceutical companies in China, have hatched a digital innovation model suitable for the local market in China, and then copied and passed it to some other global emerging markets.
The future of digital transformation of medicine, there are more applications
"Every technological wave in the world has never fallen into the life science industry." Tony Liu, IT director of BMS, said, "Like electronic medical records and cloud technology, the pharmaceutical industry will eventually embrace the wave of digitalization."
As one of the world's largest pharmaceutical companies, Sanofi is already undergoing an overall digital transformation from top to bottom. Sanofi Medical Affairs Officer Dr. Gu Chengming said that this digital transformation will have significant changes in two major directions in the future. On the one hand, pharmaceutical marketing, face-to-face communication will be replaced more and more by digital sales representatives, such as EMSL (Digital Medical Science Liaison); services for doctors and patients will also become more involved in the intervention of digital means Targeted. The other direction lies in the mining of medical evidence. Past clinical trials are often costly, and digital methods can be used to increase the efficiency from data collection to evidence generation to reduce the overall cost of drug development.
Tony Liu also specifically talked about the application of digital technology in pharmaceutical marketing. He believes that thousands of people in the fast-selling industry can also be applied to drug promotion, and pharmaceutical companies should promote more accurate based on user portraits.
As a leading artificial intelligence new drug research and development company in China, Dr. Lai Lipeng, co-founder of Jingtai Technology, combined with his business, said that the comprehensive digitalization of the medical industry can actually provide more data accumulation for AI model building, including AI training. But at the same time, Lai Lipeng also said that although Jingtai's drug design in a virtual environment is completely digital, it still has to walk into the laboratory and undergo clinical tests in the end.
From 2019 to 2020, relevant departments in my country have successively issued a number of guidelines related to real-world research. Dr. Zhang Lin, a senior research scientist at Eli Lilly China, believes that the formulation of a series of guidelines means that the country hopes to promote real-world research and provide more evidence for drug research and development. Although there are still some challenges in terms of data quality, Zhang Lin believes that through rigorous screening and careful experimental design, real-world research can ultimately deliver a satisfactory answer for the pharmaceutical industry.
Dr. Zhang Yizhao, vice president of Microsoft Research Asia, cited three other cases in the application of digital technology in the pharmaceutical industry. First, digital technology can help build a knowledge map related to medical information and help professionals quickly understand the large number of medical literature published every year; second, quickly screen the drug-adaptive population, digital technology can help pharmaceutical companies adjust the direction of research and development in time; Third, in some special scenarios, such as certain neurological diseases, artificial intelligence can replace professionals to help patients test, thereby helping patients continue to manage the disease.
Microsoft helps transform the pharmaceutical digital industry
"In a fully digital society that is about to enter, Microsoft provides the underlying platform capabilities and productivity capabilities." Wei Qing, CTO of Microsoft China, condensed Microsoft's empowerment of medical digitization into one sentence.
Keren also specifically introduced that Microsoft launched the preview version of Microsoft Cloud for Healthcare on May 19, which is Microsoft's first industry-specific cloud product, designed to help improve the efficiency of collaboration, decision-making and operation of medical care teams. At the same time, the platform also has three major advantages. One is trust, and Microsoft will never use users' data to make profits; the second is world-class scale. Microsoft has to invest more than $15 billion in cloud infrastructure. There are more than 1 million servers and a large cooperative ecosystem of more than 68,000 medical and health partners. The third is security and compliance. The Microsoft Cyber ​​Defense Operations Center can basically detect and respond to various security threats.
He Lei, general manager of Microsoft's Greater China Medical Division, added a few more points here. Microsoft's platform can help users realize the interconnection of data, especially in the case of a surge in data volume, it is easy to associate people, devices, data and processes; Microsoft itself as a technology company, in natural language processing, in-depth There are also profound attainments in learning and other aspects, which can spawn more refined applications; and Microsoft has always maintained an open mind and cooperated with ecological partners on the Microsoft platform to build better industry solutions.