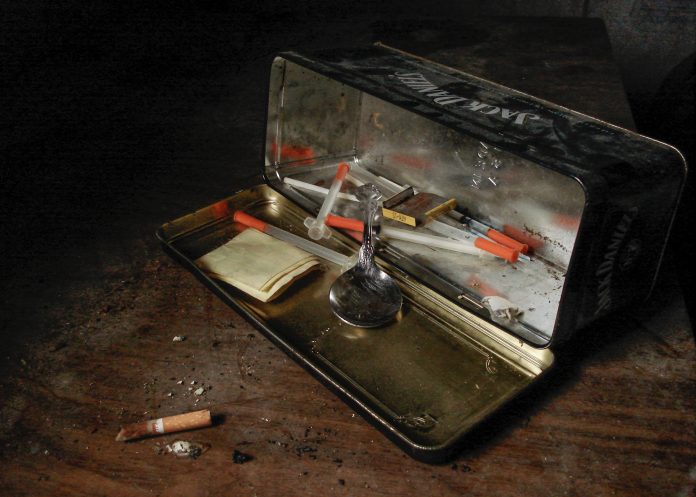 Following the launch of the phase II clinical study of MT1002, MICOT has now officially announced that the NASH new drug MT2004 clinical trial application (IND) has successfully passed the US Food and Drug Administration (FDA) review. MICOT plans to enroll the first case in Q4 2019. This is MICOT) In the same year, two consecutive innovative drugs have been approved by the US FDA Clinical Trial Application (IND) review and have global intellectual property rights.
The drug is a small molecule drug with a new chemical structure independently developed by MICOT. It is mainly used for the treatment of NASH. Non-alcoholic fatty liver disease (NAFLD) is the most common chronic liver disease in the world. The disease spectrum includes non-alcoholic steatohepatitis (NAFL), non-alcoholic steatohepatitis (NASH), cirrhosis and liver cells. Hepatocellular carcinoma (HCC). The mechanism of action of NASH drugs is mainly lipid metabolism and antioxidant and anti-inflammatory. Lipid metabolism mainly inhibits adipogenesis, especially the FXR target of the bile acid pathway, such as obeticholic acid (OCA), in order to prevent farnesyl X Body activation, which in turn reduces de novo synthesis of fat. MT2004 is a drug that acts on FXR targets.
There is currently no specific drug approved globally for NAFLD / NASH. According to non-clinical data, MT2004 has good safety. In the in vivo test, in addition to reducing the total pathological score of NASH, MT2004 can also reduce liver fiber, inhibit the further development of NASH course, and reduce serum transaminase ALT and AST to improve liver damage. It is expected that hepatocellular degeneration and necrosis, inflammation, and liver fibrosis will be superior to OCA currently in phase III clinical studies, and it will improve the adverse reactions of pruritus symptoms and reduce the occurrence of hepatobiliary events.
NASH therapeutic drugs have considerable market prospects and potential no matter in China or the global pharmaceutical market. According to relevant data, once NASH's drug is on the market, its scale in the global market by 2025 is estimated to reach 35 to 40 billion U.S. dollars, and clinical demand is huge.
It is reported that MICOT's product pipeline mainly focuses on the fields of cardio-cerebrovascular, metabolic diseases, nervous system and analgesic and anti-inflammatory. Earlier this year, the company has completed a 115 million RMB Pre-A round of financing, which will be mainly used to advance the company's new molecular entity drug pipeline for multiple varieties of clinical research.
>>>>
About MICOT) Technology Co., Ltd.
MICOT Technology Co., Ltd., established in 2007, is a Sino-foreign joint venture innovative drug research and development company facing the world. The company is committed to becoming a bifunctional and multifunctional specific peptide new molecular entity drug research and development, and has become No.1 in the field of new peptide drugs and No.1 in cardiovascular innovation. The company takes the development of innovative drugs in a global perspective as its strategy, with the mission of "serving doctors and patients, creating new drugs, saving lives, reducing pain, improving quality of life, and meeting unmet clinical needs", focusing on cardiovascular, metabolic, and anti- Research and development of new drugs in areas such as inflammation and analgesia.
With more than 10 years of development, MICOT has established a product chain that includes 17 new drug varieties, covering five major disease areas including ischemic heart disease, stroke, anticoagulation and antithrombotic, neurological damage and degenerative changes, and diabetes. Among them: 3 varieties have been selected into the national "Major New Drug Creation" special project; 3 have been approved to enter the China CFDA clinical research; 2 have been allowed to enter the US FDA clinical research; 3 varieties are undergoing preclinical research in the United States; 8 are planned to be in the US FDA Application for clinical research on new molecular entity drugs.
At present, the company's research base invested in Xi'an covers a total area of ​​more than 3,000 square meters, and has established a complete modern new drug research laboratory, which can independently complete new drug design and synthesis, raw material research, quality research, preparation research, and pharmacological and pharmacodynamic research. . The company has planned to start next year to set up a new R & D center in Suzhou that matches the company's strategic planning, and a GMP production base that can meet the company's commercial production requirements after NDA, and in Beijing, Suzhou and Boston, USA Set up branches. At the same time, the company plans to compete in the capital market in 2022.